Reverses 15 years of discolouration*
A teeth whitening pen with an enamel safe formula for daily use. The serum reverses 15 years of discolouration caused by food and drinks in just 3 weeks with continued use.
*after 3 weeks of continuous use, stains caused by food and drinks
Follow these easy steps for a Whiter Smile Overnight*
STEP 1: DRY
After brushing teeth before bed, dry teeth with a tissue. The serum quickly forms a smudge-proof, hydrogen peroxide film on your teeth once applied.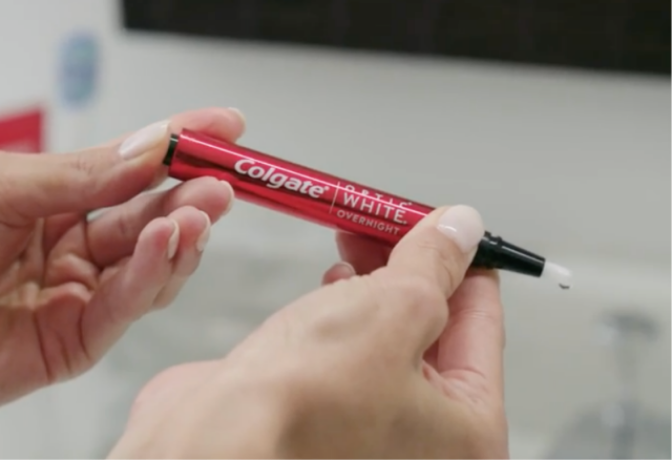 STEP 2: CLICK
Click the end of the pen until a small drop appears on brush. First use may require up to 20 clicks.
STEP 3: APPLY
Apply a single, thin layer of serum to each tooth across the top row and wait 10-15 seconds for a clear film to form. Dry bottom row of teeth and repeat the same process. 1-2 drops of serum covers up to 4 teeth. Avoid gum area.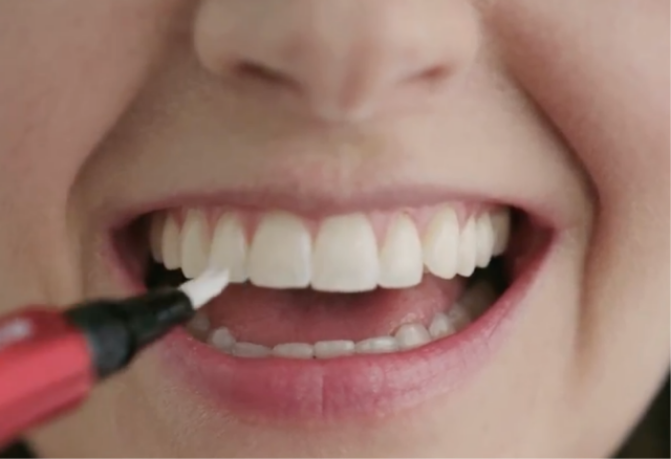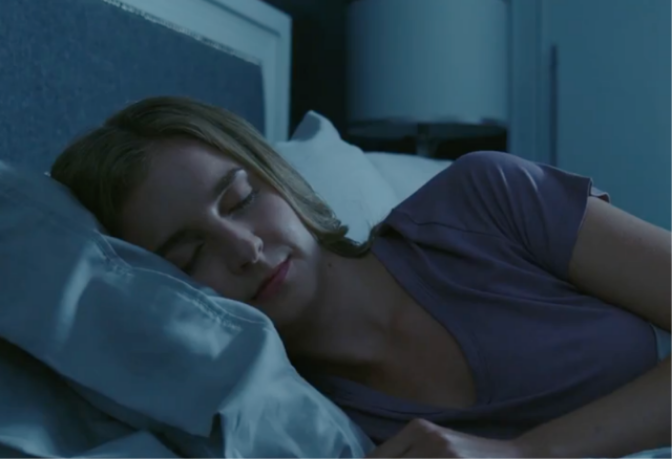 STEP 4: SLEEP & BRUSH
The serum whitens your teeth overnight. The next morning, brush your teeth as usual to remove the film and reveal your brighter, whiter smile!
LOOKING AFTER YOUR PEN
After use, wipe the brush clean with a dry tissue; do not use water.
Close cap tightly until you hear a soft click to prevent drying out.
If tip hardens, do not rinse with water. Instead, click pen 2-3 times and new serum will clear up and soften the bristles.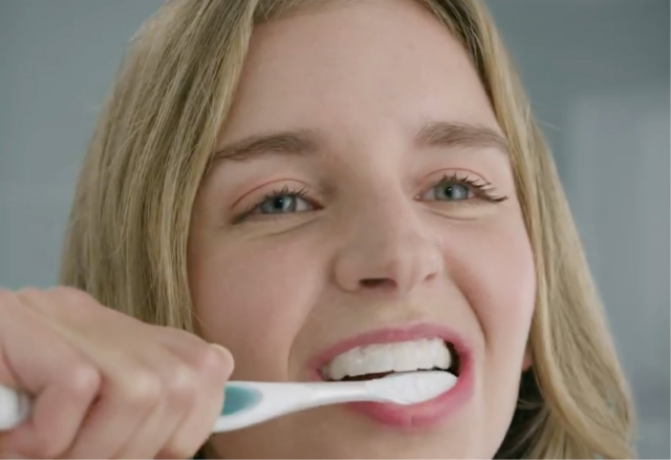 *Starts working from day one. Individual results may vary.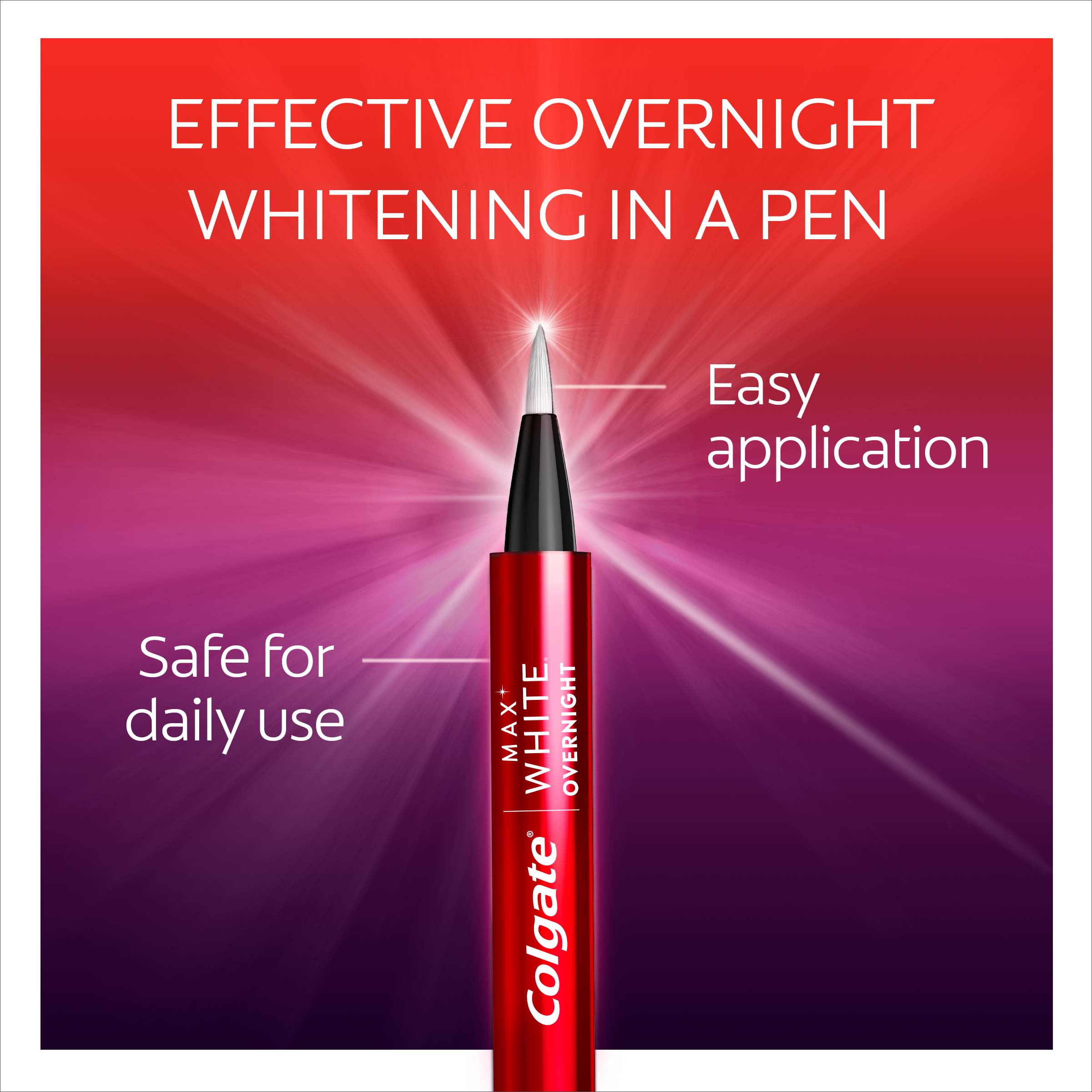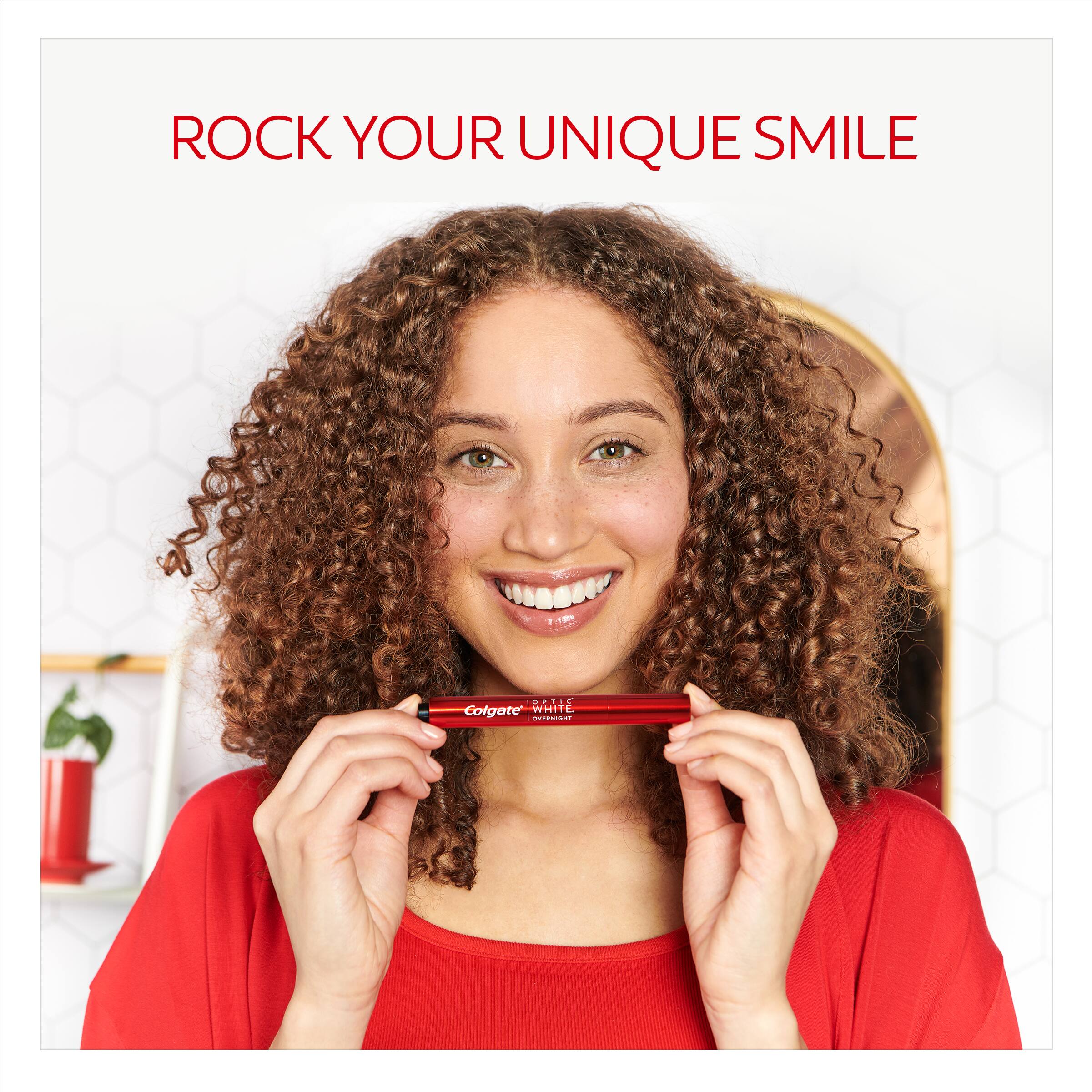 Complete your whitening routine..