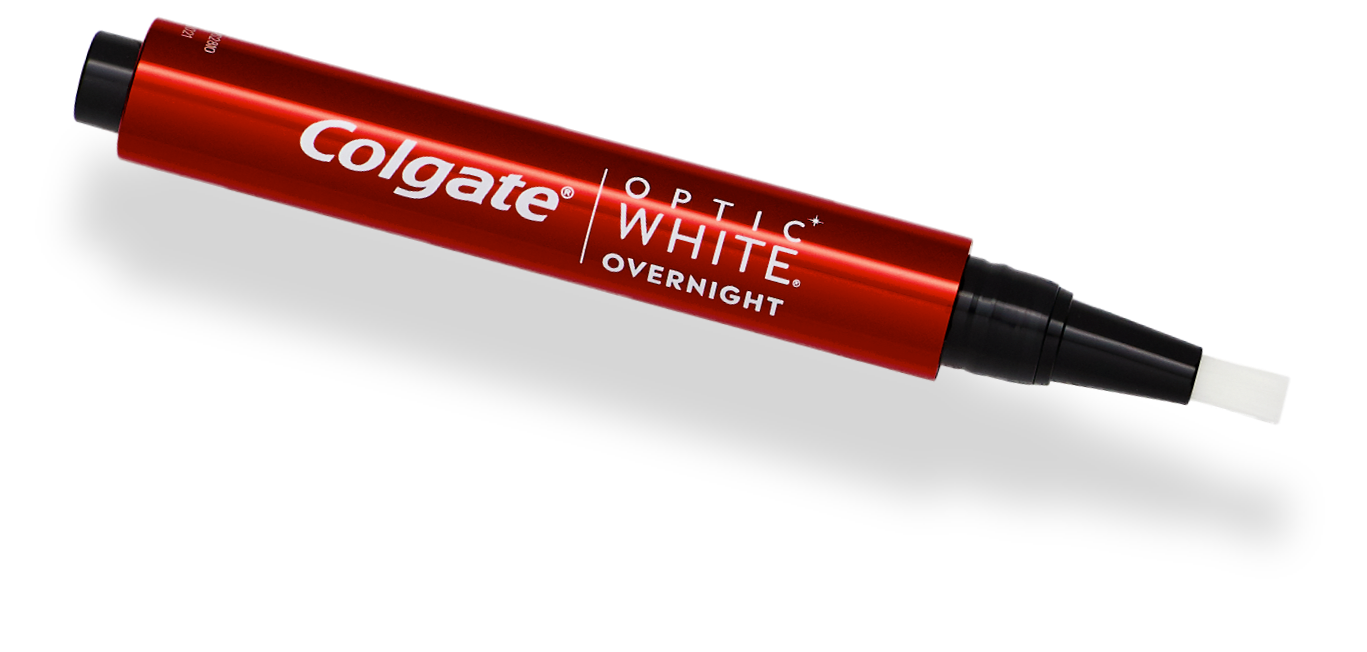 Remove 15 years of stains in 1 week with a few simple steps...
WHITEN: Apply whitening gel to teeth just before bed.
SLEEP: Let the gel work its magic overnight.
GLOW: Wake up with a whiter smile.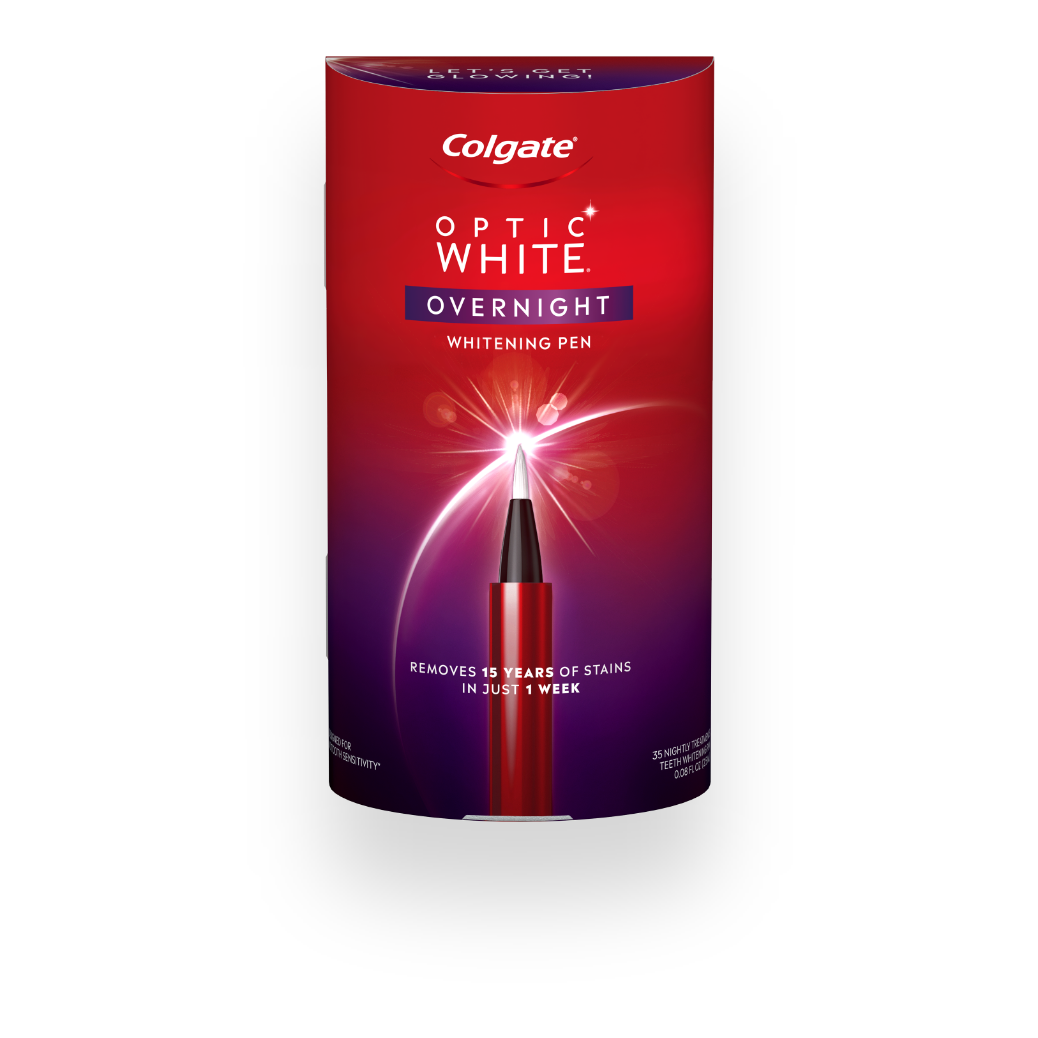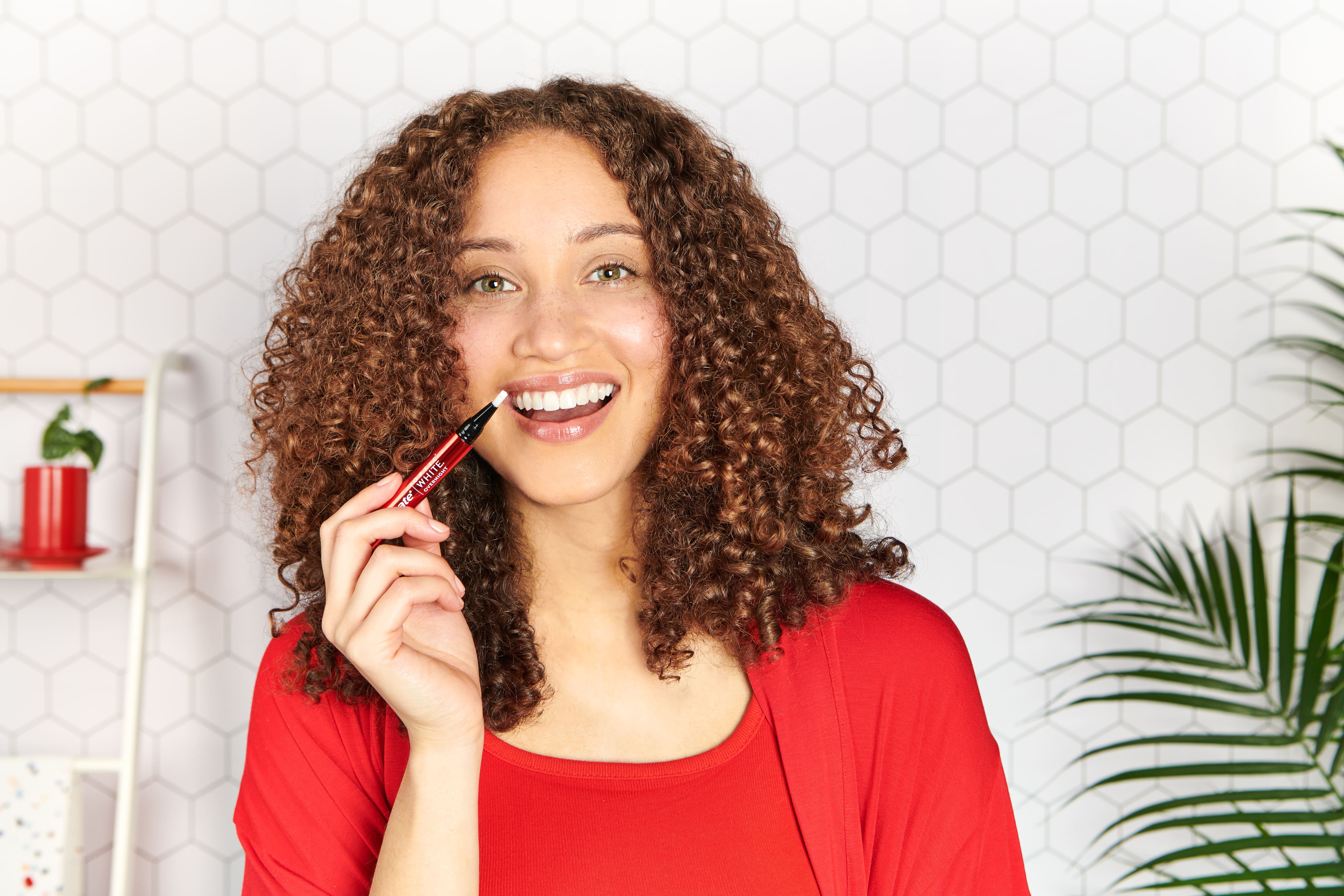 This area allows consumers like you to express their own opinions and comments. Colgate does not represent or warrant the accuracy of any statements or product claims made here, nor endorses any opinions expressed within this section. Some reviewers have received free samples of this product.
How to use this product for best results
Click the back of the pen to dispense the whitening gel, apply to clean, dry teeth, sleep and wake up with a whiter smile. Pinpoint specific teeth that require whitening treatment with precise application.
Follow the instructions for best whitening results.