6 Coolest Sweet Treats Around Asia You Can't Resist
Dig in. When it comes to refreshingly sweet summer treats, these countries have got you (and your sweet tooth) covered.
Most Asian countries are no strangers to the unrelenting summer heat. In fact, for some Asian countries, summer is a year-round affair. But why tolerate the heat when you can beat it with some of the region's coolest sweet treats?
Handcrafted Ice Pops
Available in a range of pastel hues and lip-smacking flavors, handcrafted ice pops will make you feel like you are eating a work of art. One of Hong Kong's best loved desserts, these ice pops usually come in milk-based flavours such as Earl Grey pistachio, and fruit-based ones such as chilli mango. And unlike traditional homemade ice pops, these treats are of a feathery, snow-like texture, melting effortlessly on the tip of your tongue.
Cendol
This refreshing Malaysian treat features finely shaved ice and pandan-flavored jelly soaked in fresh coconut milk and palm sugar. With its complex blend of flavours — sweet and earthy notes balanced by a nutty undertone — this dessert is a must-try for those who enjoy shaved ice.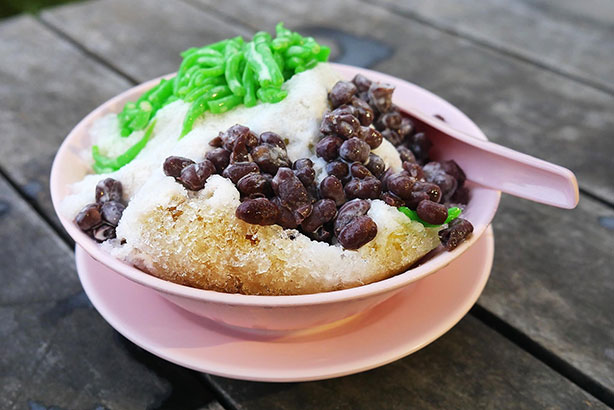 Halo-halo
Say hi to one of the Philippines' best-loved desserts! Halo-halo is a glorious, messy symphony of ice-cream and customized treats: it may include red beans, pineapple, syrup, chocolate and everything in between. But the base is always the same: shaved ice, ice-cream and evaporated milk.
Creamsicles
Decadent yet refreshing, creamsicles are Singapore's take on the traditional popsicle. This delectable treat comprises a stick of ice cream, double-coated in a variety of toppings. Expect mouth-watering flavour like Rocky Road, which is milk chocolate ice cream, dipped in dark chocolate and sprinkled with marshmallows, toasted almonds, pop rocks and fruity pebbles.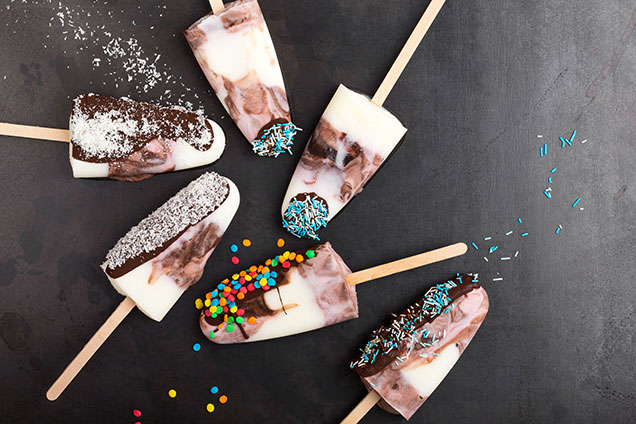 Bao Bing
Bao Bing is the local Taiwanese variety of shaved ice. Eaten all year round, this thirst-quenching treat brims with a wealth of flavours, including red adzuki beans, mung beans, taro balls and peanuts. This yummy treat is especially popular in the steaming-hot Taiwanese summers — so be sure to give it a try if you are visiting during that season.
I-dtim Mat Phrao
Known as coconut ice cream, I-dtim mat phrao has caused quite a stir in the region with many going loco over this Thai dessert. What is it? Coconut ice cream topped with roasted peanuts, drizzled in fresh coconut water and served in a coconut shell. And yes, this dessert is every bit as refreshing and local as it sounds, with a milky soft texture that is bound to have you drooling — assuming it doesn't make your teeth hurt.
If tooth sensitivity is an issue (and indeed, nearly six in 10 adults say it is), there are tools out there to help you bite into your favourite snacks again: specially formulated toothpastes that tackle sensitivity to hot and cold foods. One of them is Colgate Sensitive Pro-Relief, which provides both instant and lasting relief.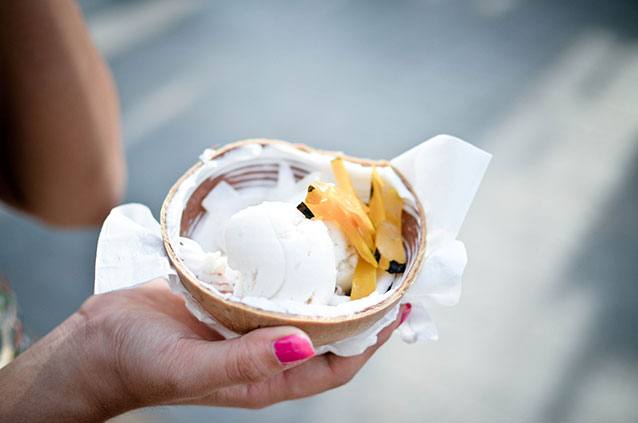 This article is intended to promote understanding of and knowledge about general oral health topics. It is not intended to be a substitute for professional advice, diagnosis or treatment. Always seek the advice of your dentist or other qualified healthcare provider with any questions you may have regarding a medical condition or treatment.