When a smile brings so much joy, it's worth protecting with Colgate
Explore our products by type to find the product that's right for you
View all the Colgate
®

brands to find the product that suits your needs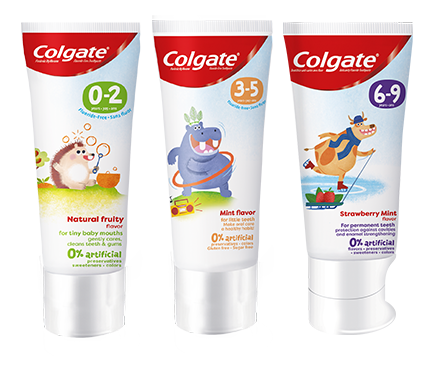 Colgate® Kids New Line
Grow Up Smiling!
Benefits:
Does not contain artificial preservatives

Does not contain artificial colors

Sugar Free

Gluten Free

Free from animal derived ingredients

Vegan
Colgate® Kids New Line
COLGATE® NATURAL EXTRACTS®
Step into a beautiful day and squeeze something natural on your smile.
TOOTHPASTE:
Colgate® Natural Extracts®. Squeeze the day.

Colgate® Natural Extracts® Products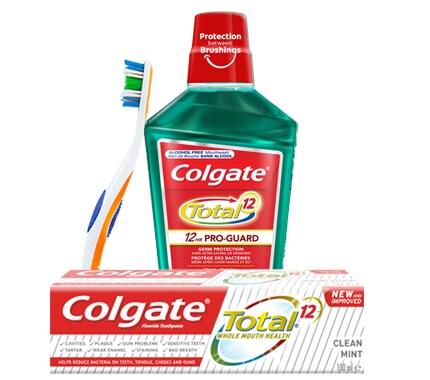 Colgate® Total®
Take the first steps to a healthier mouth and lifestyle.
Helps Prevent:
Plaque
Bad breath
Gum problems

Cavities
Sensitivity
Staining
Tartar build-up
Enamel erosion

Colgate® Total®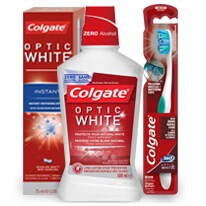 COLGATE® OPTIC WHITE®
Make your smile your best accessory.
BENEFITS:
High impact whitening products for a whiter smile – fast
Whiter teeth in 1 week – or less with Optic White®toothpastes
*For best results, use as directed for 4 weeks.

Colgate® optic white®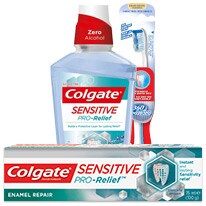 COLGATE® SENSITIVE PRO-RELIEF™
Provides clinically proven, everyday protection* from painful sensitivity.
BENEFITS:
Clinically proven sensitivity relief*
Works for fast relief (within two weeks, with continued use)
Proven protection against cavities
*With continued use.

Colgate® sensitive pro-relief™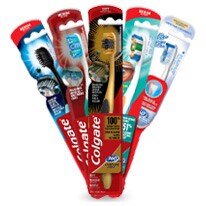 COLGATE® 360°®
Designed for a healthier whole mouth clean*
BENEFITS:
Unique flexible head cleans teeth, cheeks, gums and tongue
Angled neck for great reach
*Versus brushing teeth alone with an ordinary flat-trim toothbrush.
Colgate® 360°®