Colgate® Maximum Cavity Protection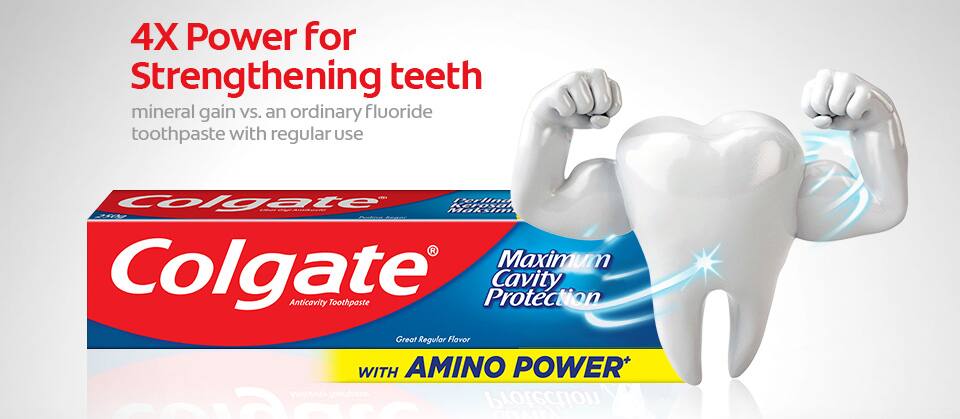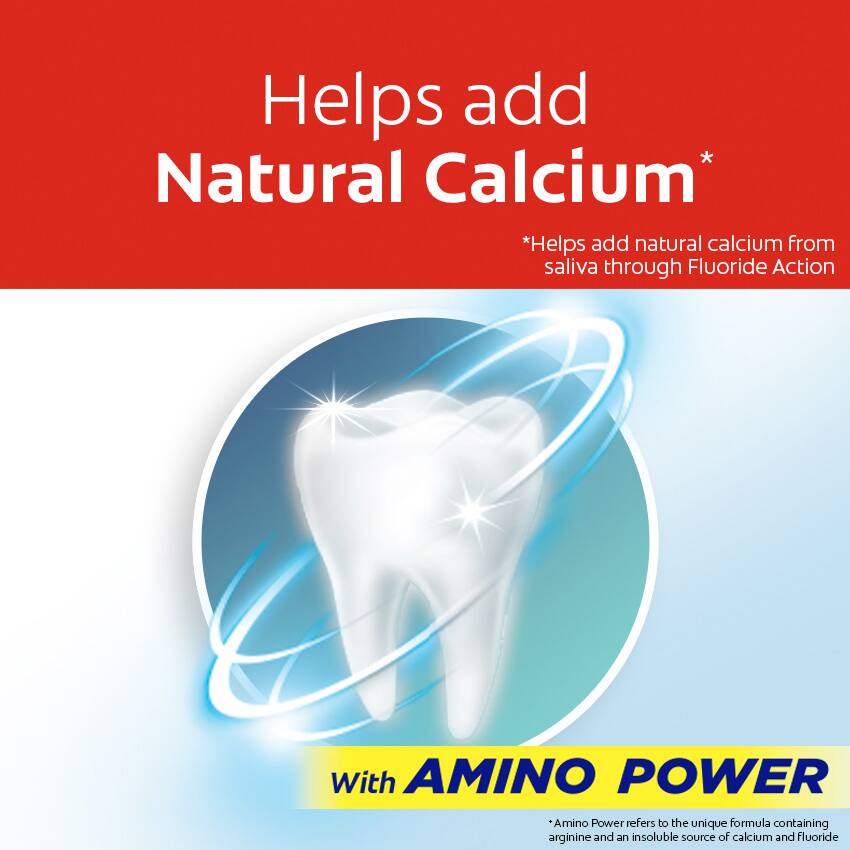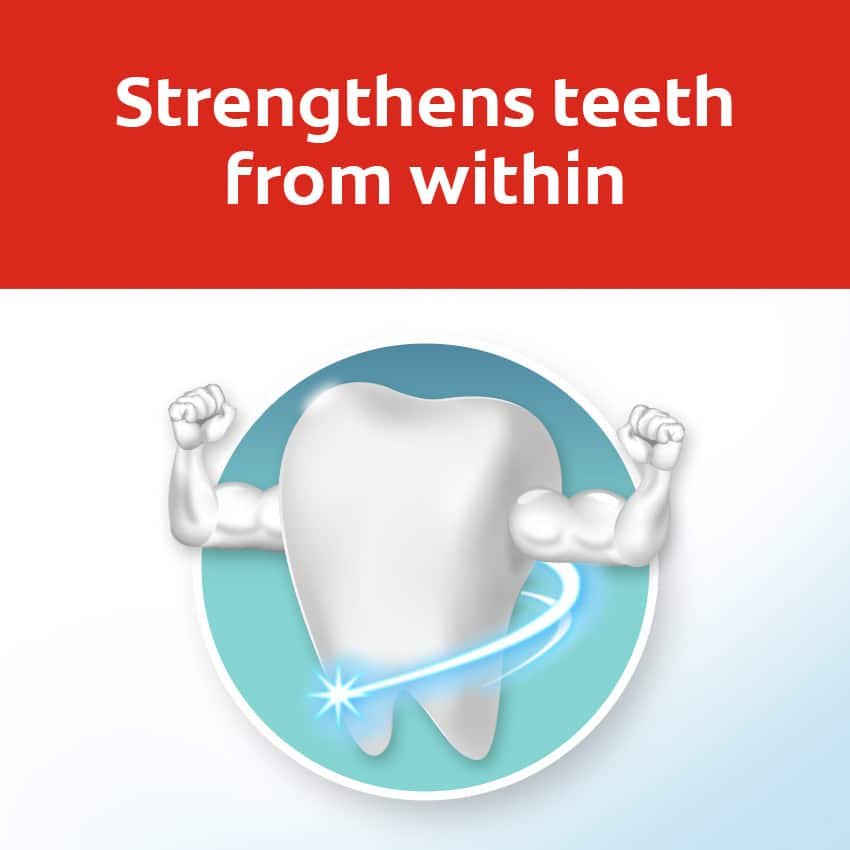 Benefits
Colgate Maximum Cavity Protection with Amino Power+, adds natural calcium to your family's teeth, keeping their smiles strong from within.

+Amino Power refers to the unique formula containing arginine, and an insoluble source of calcium and fluoride
Mineral gain vs. an ordinary fluoride toothpaste with regular use.

Amino Power refers to the unique formula containing arginine, and an insoluble source of calcium and fluoride.

Helps protect teeth against cavities and repairs weak spots in the enamel versus previous formulation.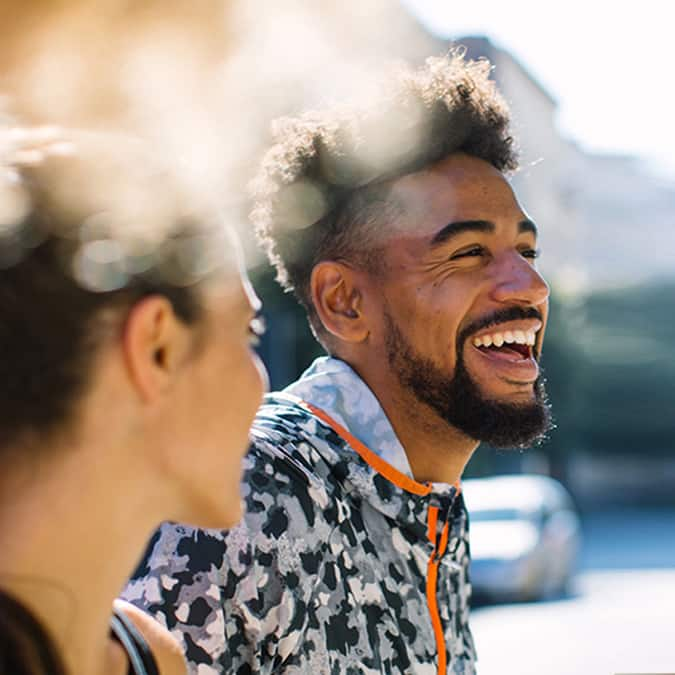 Toothpaste
Advanced toothpastes to brighten every smile
FREQUENTLY ASKED QUESTIONS
At Colgate, we work every day to bring you the most advanced oral care products in the world. Starting September 2019, we introduced a revolutionary formula for cavity protection. The result of more than a decade of development, including dozens of laboratory and clinical studies, we present Colgate Maximum Cavity Protection - now with 'Amino Power'.
Amino Power is a unique patented technology that goes beyond what fluoride alone can do and harnesses the two-way power of fluoride and arginine together to give you our best ever cavity protection^. Arginine helps neutralize the bacteria in the mouth, to fight acids formed from sugars in plaque, the source cause of caries, before they can harm your teeth. Fluoride helps add natural calcium to teeth to make them strong. This combined action enables 4X Power for Strengthening teeth* and therefore better protection against caries.


^vs. previous formulations
*mineral gain vs. an ordinary fluoride toothpaste with regular use

Most products today rely on fluoride alone, whereas Colgate Maximum Cavity Protection gives you the best ever cavity protection^ with Amino Power. There are numerous clinical studies that show the superior performance of Colgate Maximum Cavity Protection vs. regular fluoride toothpastes. Colgate Maximum Cavity Protection also offers 4X Power for Strengthening teeth*.

^vs. previous formulations
*mineral gain vs. an ordinary fluoride toothpaste with regular use