When a smile brings so much joy, it's worth protecting with Colgate
COLGATE PLAX

®

LINE OF PRODUCTS

Advanced antibacterial protection for longer lasting fresh breath. Choose Colgate® Plax for a healthier, fresher mouth!

COLGATE OPTIC WHITE

®

1 shade whiter after 1 week*

*when used as directed, for extrinsic stains only. Individual results may vary
Explore our products by type to find the product that's right for you
View all the Colgate
®

brands to find the product that suits your needs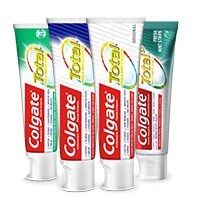 Colgate® Total
Take the first steps to a healthier mouth and lifestyle. Delivers excellent germ fighting protection.
Helps Prevent:
Plaque
Tartar build-up (with Colgate Total® toothpaste)
Bad breath
Gingivitis
Cavities
Go to Colgate® Total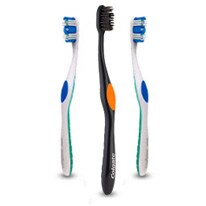 COLGATE® 360°®
Designed for a healthier whole mouth clean*
BENEFITS:
Unique flexible head cleans teeth, cheeks, gums and tongue
Angled neck for great reach
*Versus brushing teeth alone with an ordinary flat-trim toothbrush.
Go to Colgate® 360°®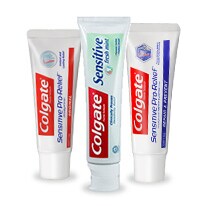 COLGATE® SENSITIVE
Provides clinically proven, everyday protection* from painful sensitivity.
BENEFITS:
Clinically proven sensitivity relief*
Works for fast relief (within two weeks, with continued use)
Proven protection against cavities
*With continued use.
Go to Colgate® Sensitive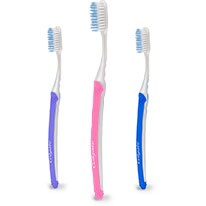 COLGATE® SLIMSOFT™
17x slimmer tip bristles* for a deep clean
BENEFITS:
Floss tip** bristles clean in tough spaces between teeth
Slender head design to reach back teeth
Rubber handle for a comfortable grip
*Versus end-rounded regular bristles
**This brush does not replace flossing.
COLGATE
®

SLIMSOFT

™

17x slimmer tip bristles* for a deep clean
BENEFITS:
*Versus end-rounded regular bristles
**This brush does not replace flossing
COLGATE
®

SLIMSOFT

™

17x slimmer tip bristles* for a deep clean
BENEFITS:
*Versus end-rounded regular bristles
**This brush does not replace flossing
COLGATE
®

SLIMSOFT

™

17x slimmer tip bristles* for a deep clean
BENEFITS:
*Versus end-rounded regular bristles
**This brush does not replace flossing
Go to Colgate® SlimSoft™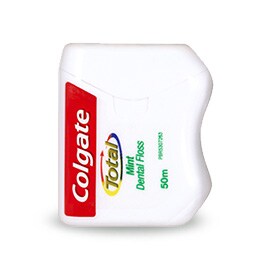 FLOSS
Professional grade oral care, available without a prescription
PRODUCTS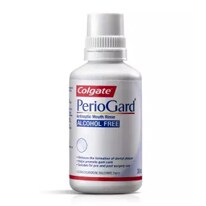 FROM THE DENTIST
Prescription oral care products available exclusively through your dentist
PRODUCTS