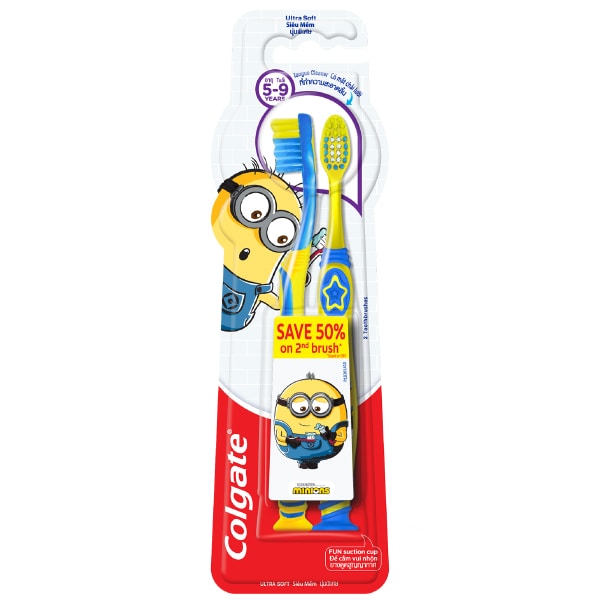 Colgate Kids Minions – Age 5-9 Years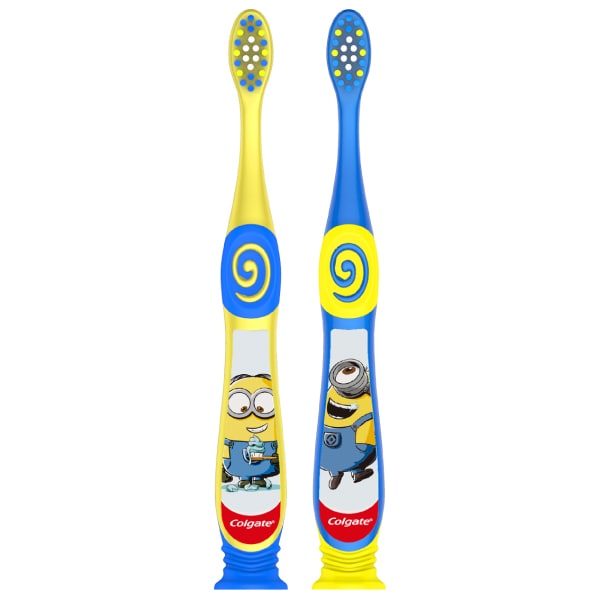 Colgate Kids Minions – Age 5-9 Years
Colgate Kids Minions – Age 5-9 Years
Specially designed for children 5 years of age and older who have a combination of baby teeth and adult teeth.
With a small head specially designed for your little one's little mouth and a tongue cleaner for complete cleaning! Comes in two brush versions: for 2-5yo kids and 5-9yo kids.
<0.01mm slim-tipped, ultra soft bristles for gentle cleaning - perfect for kids' teeth and gums
With a chunky, easy-to-grip handle featuring the Minions for extra fun brushing. Can stand on its own too with its rubber suction!