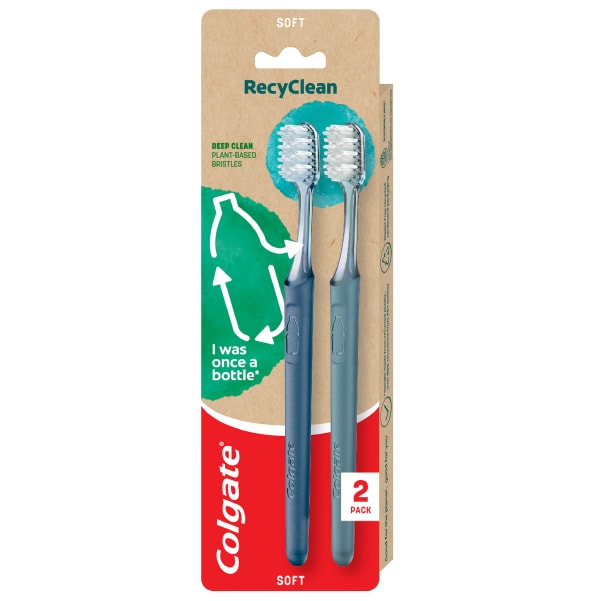 Colgate® Recyclean toothbrush
Colgate® Recyclean Toothbrush
Go green with the Colgate Recyclean Toothbrush, designed for eco-conscious consumers. Its compact head ensures easy cleaning of hard-to-reach back teeth, while the soft and multi-height plant-derived bristles offer a deep and gentle cleaning experience. This toothbrush is an environmental champion, crafted from recycled plastic, with over 95% coming from water bottles, and packaged in a recyclable carton. Choose Colgate Recyclean for soft, sustainable oral care and join the movement towards a greener smile.
Compact head to easily clean back teeth
Made with plant derived bristles. They're soft and multi-height too for deep cleaning!
Made from recycled plastic, over 95% coming from water bottles. Its carton pack is recyclable too!