Colgate Slimsoft Charcoal 3 pack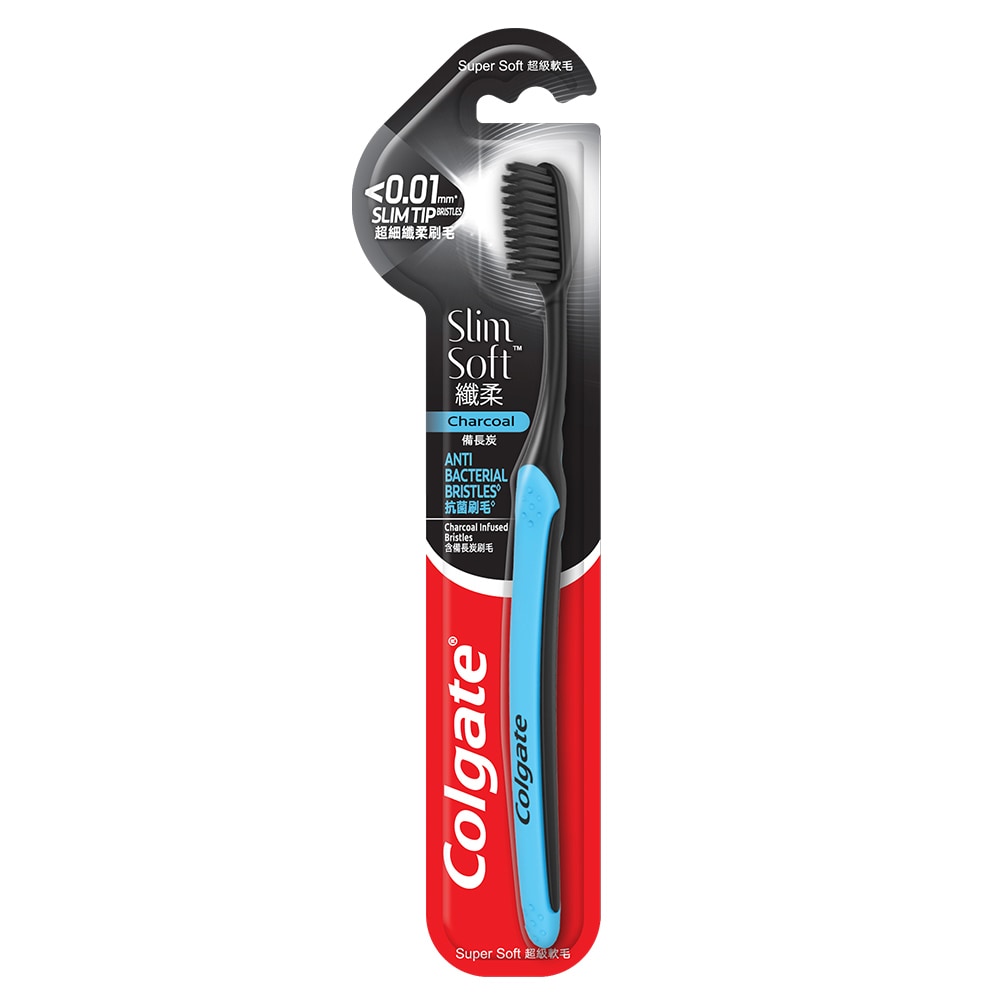 Colgate Slimsoft Charcoal 1 pack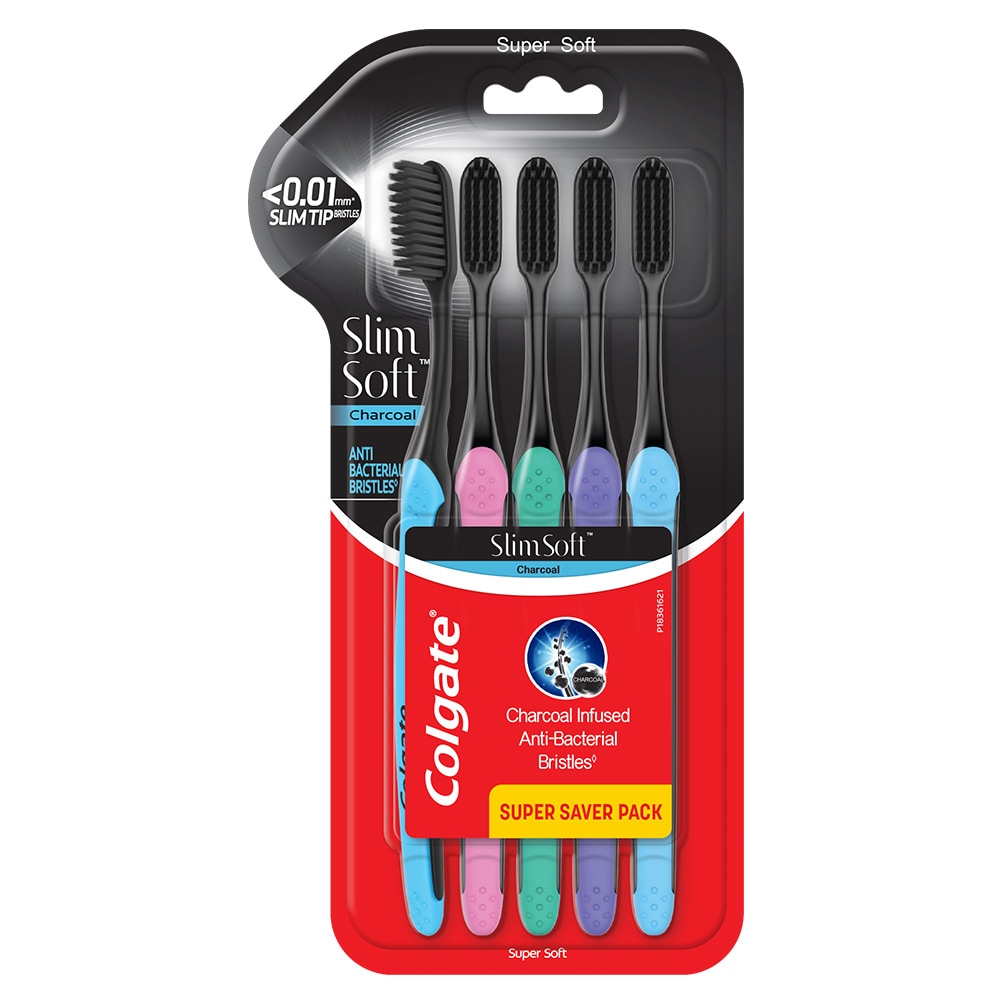 Colgate Slimsoft Charcoal 5 pack
Colgate® Slimsoft Charcoal
Sometimes you have to scale down to really clean up. Sometimes, you need a toothbrush armed with bristle tips measuring less than 0.01mm wide.
That's where Colgate SlimSoft Charcoal comes in. Its superfine <0.01mm slim tip, stylish black bristles are infused with charcoal to help with the removal of plaque bacteria for a deep and gentle clean.
They clean deep between your teeth and along your gum line, reaching spots that regular bristles cannot, and effectively removing bacteria.
Slim yet sturdy head that's perfect for holding anti-bacterial bristles to clean back teeth
Armed with <0.01mm slim and soft bristle tips infused with charcoal to help with deep removal of plaque and bacteria
Sleek and designed for a comfortable brushing experience