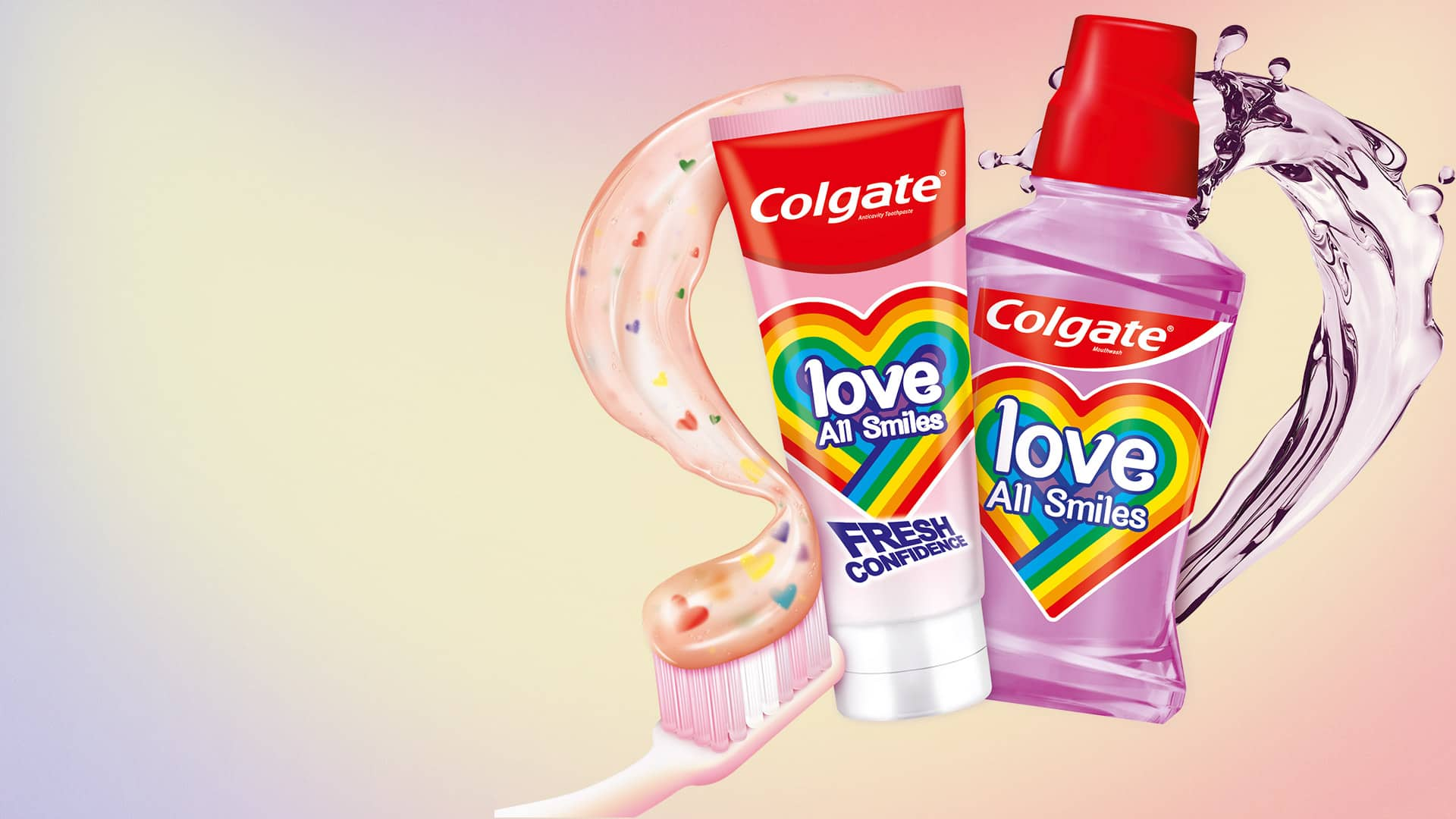 CELEBRATE LOVE, ACCEPTANCE, AND A BURST OF FRESHNESS LIKE NEVER BEFORE!
Colgate continues to champion inclusivity and brings forward a burst of freshness like never before with the limited edition Love ALL Smiles Toothpaste and Mouthwash. A first of its kind in the Colgate world, this bundle hopes build on our mission to create a future we can all smile about, a future where all smiles are loved.
Our Love All Smiles Toothpaste combines the power of Colgate Fresh Confidence with a vibrant pride twist. Experience a pink gel infused with rainbow heart-shaped cooling crystals, turning your daily brushing routine into a joyful celebration of diversity!
But that's not all – Add a splash of freshness and pride after you brush and between brushes with our Love All Smiles Mouthwash! With its unique flavor and vibrant purple color, elevate your self-care routine by proudly supporting the LGBTQIA+ community.
Together, let's smile strong!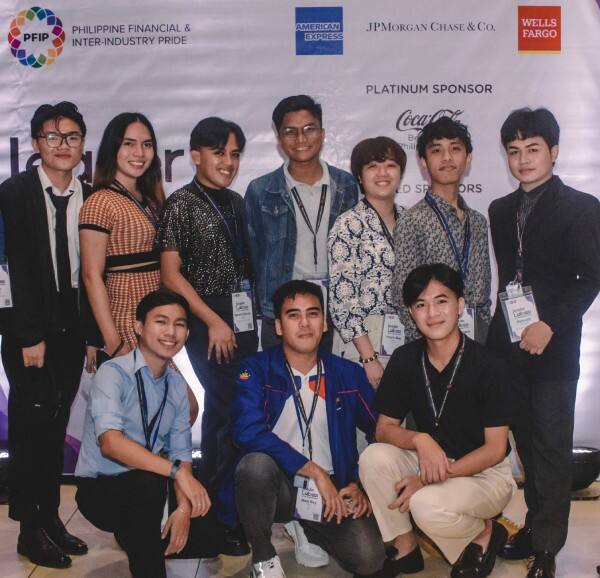 Love All Smiles and support the LGBTQIA+ students of the Rainbow Youth Academy.
When you purchase the Love All Smiles Toothpaste and Mouthwash, you directly contribute to the education of LGBTQIA+ students through the Rainbow Youth Academy (a program under Philippine Financial Inter-Industry Pride of PFIP).
JOIN US AS WE CELEBRATE PRIDE THIS JUNE!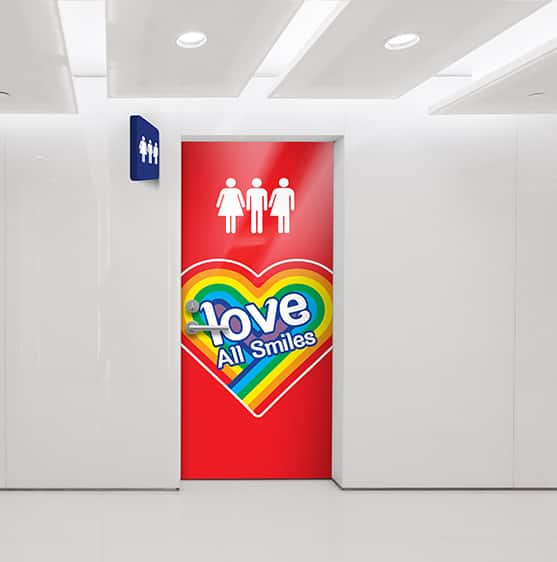 All Gender Restroom at
Level 1 Robinsons Galleria
Our commitment to inclusivity means we provide safe, inclusive and dignified spaces for everyone. Look out for this facility and feel free to use it!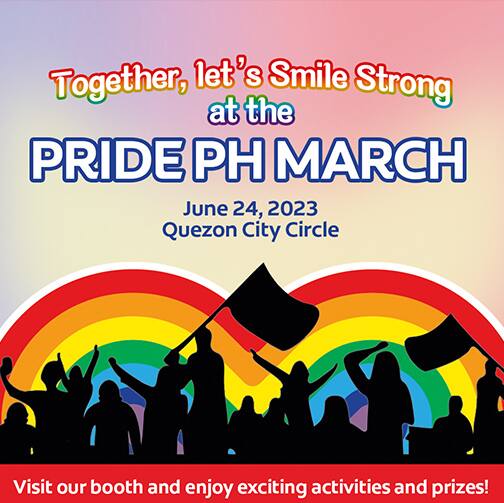 Pride PH March Booth at QC Circle on June 24, 2023
Be an ally and show your support for the LGBTQIA+ community in the biggest pride march in the metro! Head on over to our Pride March booth and enjoy exciting activities and prizes!