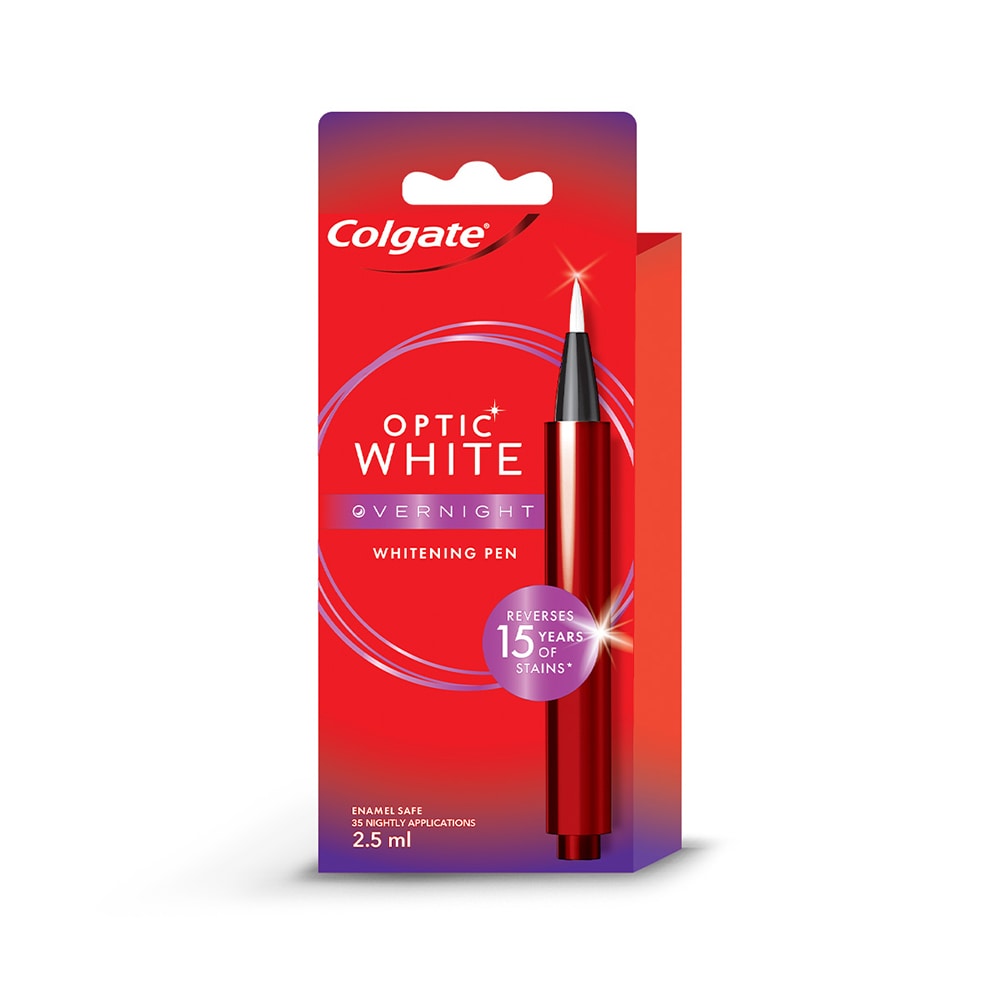 Colgate Optic White Overnight Whitening pen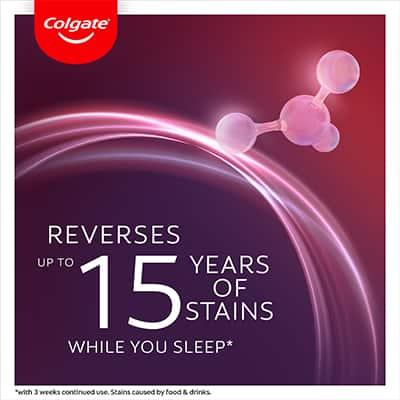 Reverse up to 15 years of stains while you sleep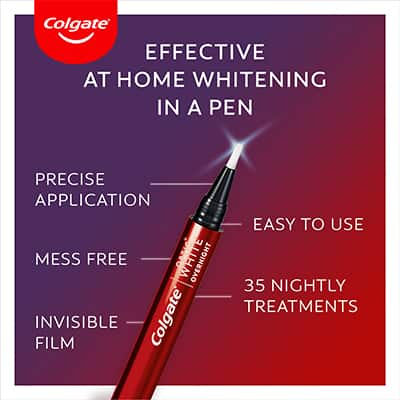 Effective at home whitening in a pen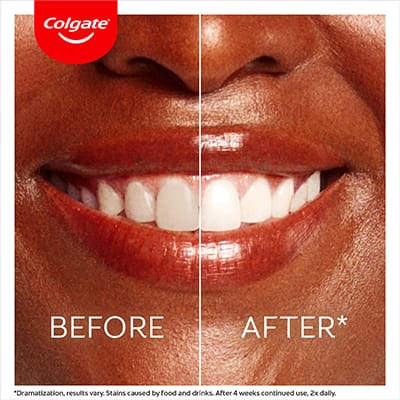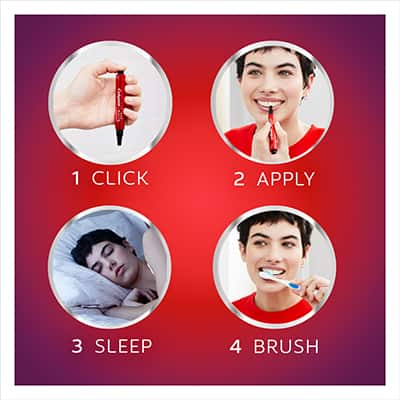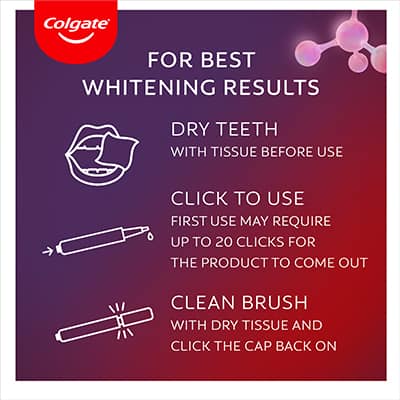 For best whitening results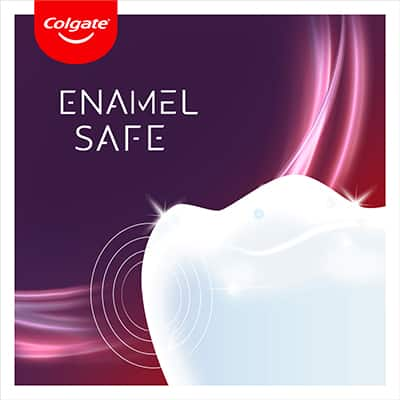 Colgate® Optic White Overnight Whitening Pen
Transform your smile with the new Colgate Optic White Overnight whitening pen. Its patented formula reverses 15 years of stains* while you sleep, using an enamel-safe, hydrogen peroxide-based gel that works through a simple 4-step process. This compact and easy-to-use pen is formulated with advanced whitening ingredients that gently and effectively lift away stains, revealing a brighter and more radiant smile. By applying the gel directly to your teeth before bedtime, you can experience noticeable whitening results within just 3 days.

The convenient design allows for precise application, targeting specific areas that may need extra attention. This revolutionary pen is a convenient and effective way to achieve teeth that are visibly whiter, to reveal a more radiant and confident smile, all without interrupting your daily routine.

*stains caused by food and drinks with 3 weeks continued use
Removes 15 years of stains while you sleep *
Simple and effective whitening while you sleep
Enamel safe for daily use
Easy to use and mess-free
Invisible serum, quick drying
Up to 35 Nightly Treatments
Before going to bed and after brushing your teeth, dry your teeth with a tissue.
Press the end of the pen until a small drop appears on the strands. The first use may require up to 20 clicks.
Apply a thin layer to each tooth. 1 to 2 drops of serum cover up to 4 teeth. To clean your serum, use a dry tissue and close the cap until you hear a slight click. Do not clean it with water.
Step 4 - Leave it on overnight and brush your teeth when you wake up
When you wake up, brush your teeth as usual to remove the serum.
Frequently Asked Questions
How is Colgate Optic White Ultimate Night Whitening Serum different from at-home whitening solutions that we can find on the market?
Our Optic White Ultimate night whitening serum is easy to use thanks to its precise applicator. Its patented formula creates an invisible film that dries quickly and adheres to your teeth overnight to whiten your teeth while you sleep. When you wake up, brush your teeth as usual to remove it.
How does the formula work?
The whitening serum formula, containing hydrogen peroxide, adheres to your teeth and penetrates safely under the enamel to remove deep stains. The serum should not come into contact with water, so you should dry your teeth with a tissue before applying it. To clean it, use a dry tissue after each use.
Is this whitening serum gentle on enamel?
Our whitening serum is gentle on enamel but if you feel a slight tingling, it may have come into contact with your gums when you applied it. It is important to avoid the gingival area as much as possible.

All of our products are manufactured to the highest standards of quality and efficiency. Our night whitening serum has been extensively tested to ensure it is safe and effective and meets our highest standards.