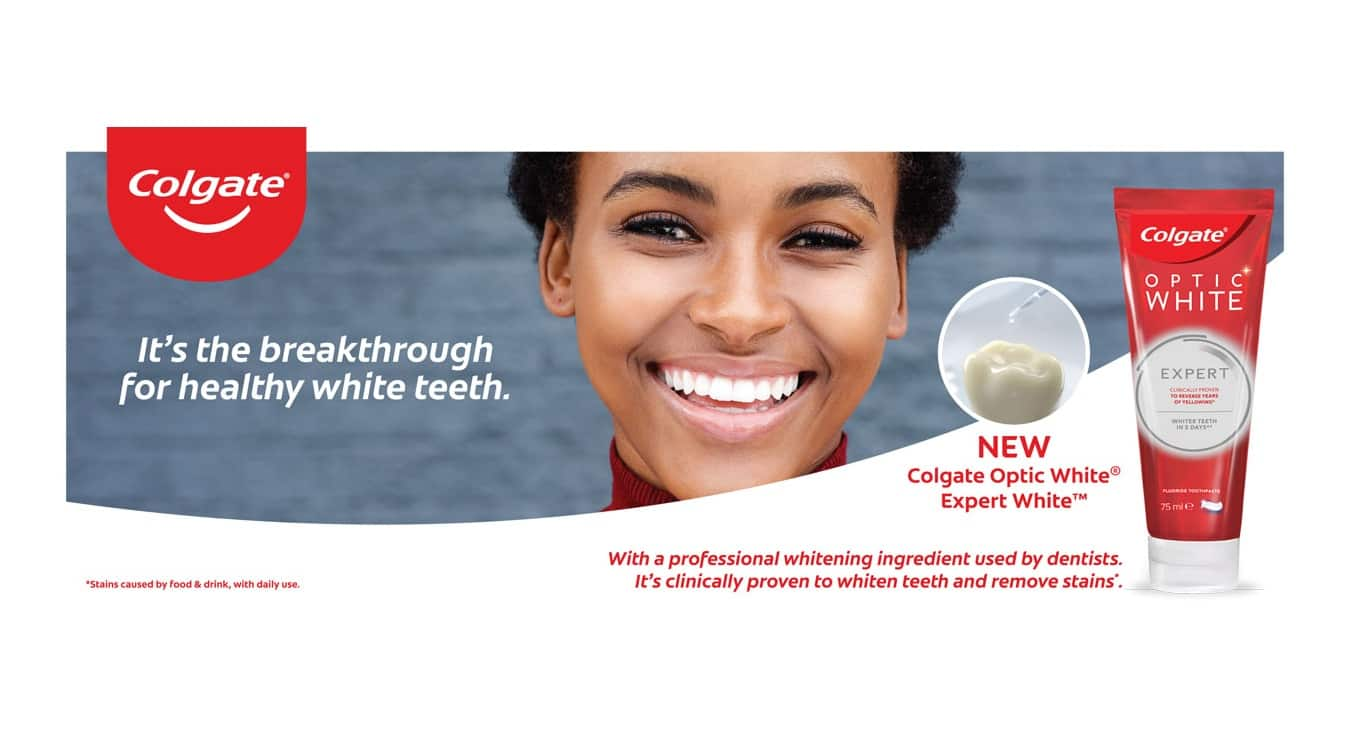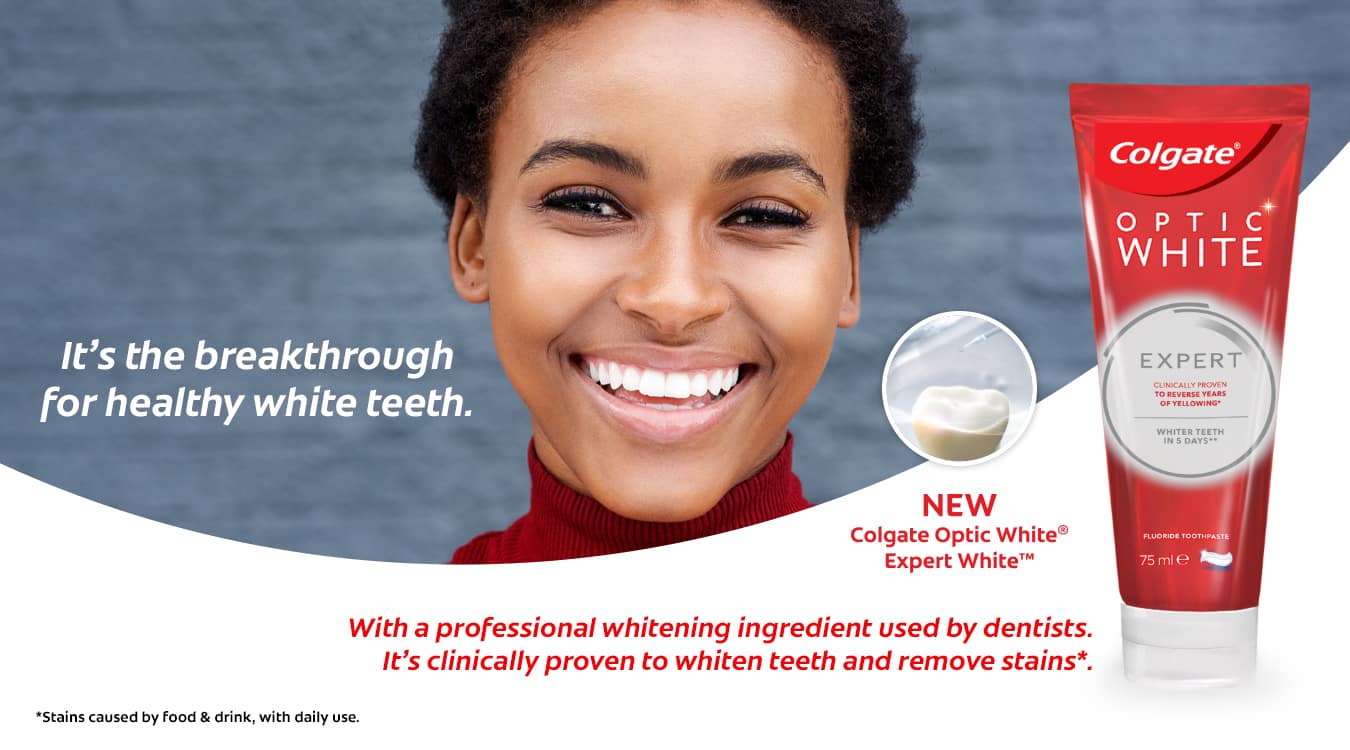 Our Optic White products are clinically proven to leave you with a healthier,
cleaner and whiter smile. Shop our range of toothpastes, toothbrushes and
mouthwash to assist you in your journey for a whiter smile.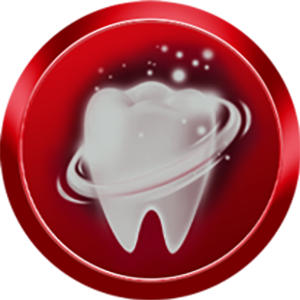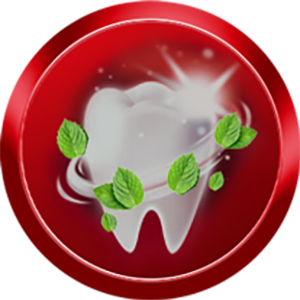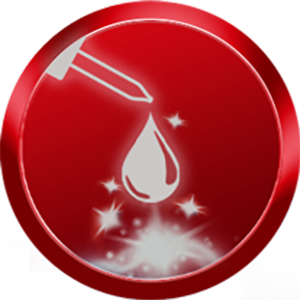 Use Colgate Optic White Expert to naturally whiten your teeth like a professional from the comfort of your own home
New Colgate Optic White Expert. With a professional whitening ingredient used by dentists, it's clinically proven to whiten teeth and remove stains. It's the breakthrough for healthy white teeth you'll want to share.
Get a professional clean in the comfort of your home, with our unique, dual-action formula that contains:
Hydrogen Peroxide 0.1%
A bleaching agent that visibly changes the colour of teeth

Helps remove surface stains and in some cases deep-set stains
High Cleaning Silica
Clinically proven stain removal and stain prevention

Works as an abrasive that removes plaque, debris and other particles from teeth
Benefits:
With professional whitening ingredient to reverse years of yellowing*

With advanced polishing technology, for whiter teeth in just 5 days**

Gentle formula that's enamel-safe and great for daily use
*Stains caused by food and drink, with daily use
**Use as directed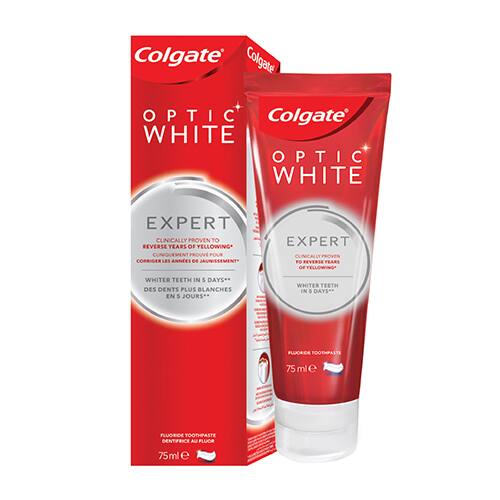 Colgate®Optic White Mouthwash
Optic White Mouthwash
Long lasting stain protection with continued use
Lasting fresh breath
Instanly whiter teeth
For best results, it is recommended to be used in conjuntion with Colgate Optic White toothpaste and toothbrush

Colgate®Optic White 360 Electric Toothbrush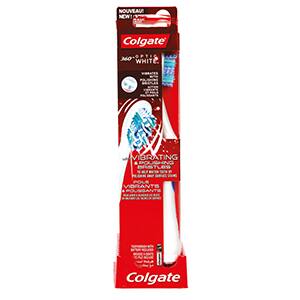 Optic White 360 Electric Toothbrush
Vibrates with the power of 20 000 strokes per minute as you brush.
Cleans your teeth with special polishing bristles which helps whiten your teeth naturally
Comes with on/off power functionality
Colgate®Optic White 360 Manual Toothbrush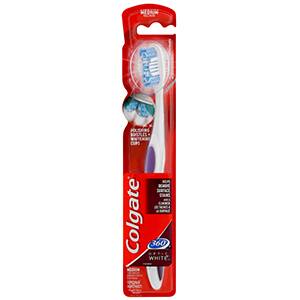 Optic White 360 Manual Toothbrush
Brush your way to a whiter smile with Colgate 360 Optic White Medium Toothbrush
Polishing bristles help to whiten teeth by polishing away surface stains.
Cheek and Tongue cleaner which helps remove odour-causing germs for a whole mouth clean
FREQUENTLY ASKED QUESTIONS
Colgate® Optic White® Toothpaste is formulated to be used daily and is enamel-safe.

Colgate® Optic White® Toothpaste is offered in three great minty flavors — Sparkling Mint, Cool Mild Mint and Enamel White.