The key ingredient to a truly radiant smile
ACTIVE OXYGEN
Whitening, like you've never experienced before.
A new whitening formula that uses millions of active oxygen bubbles to lighten the stains on the teeth - works not only on the surface, but inside and outside the teeth.
Feel it working - experience a unique warming sensation as you brush.
The power of the oxygenated whitening. Whitening you can see and feel.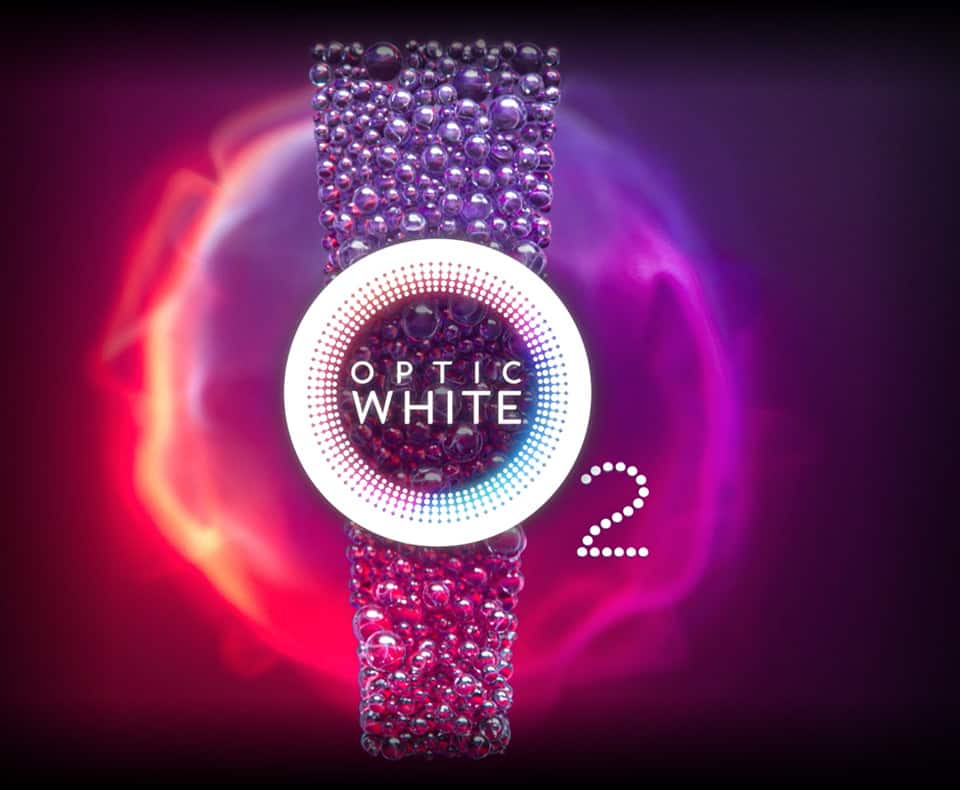 Instant Warming Sensation As You Brush Signaling Whitening Action.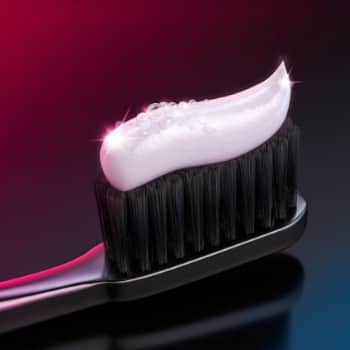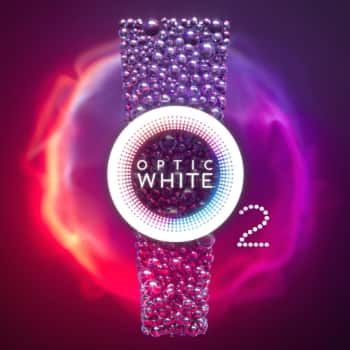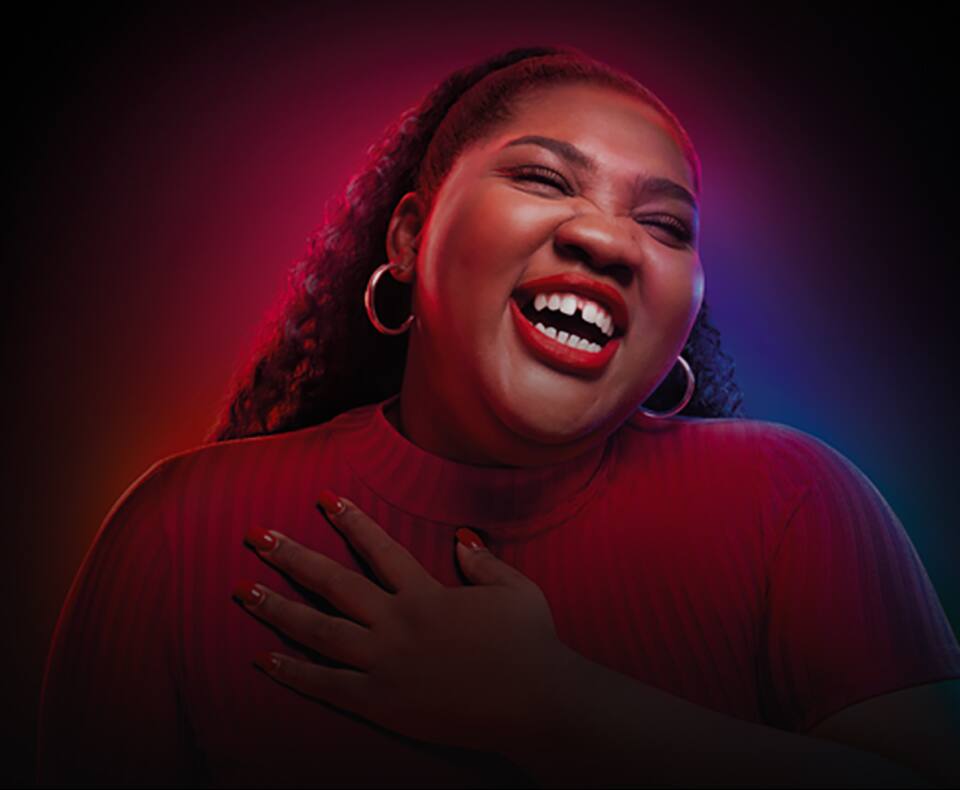 Let your best smile radiate from the inside out.
Experience whitening like you've never
experienced before*. Let the radiance of your smile shine through.
*Warming sensation as you brush
Millions of active oxygen bubbles released,giving a warming
sensation, indicating that
the formula is activated and working.
Works on the deep layers of
the enamel, to remove not
only extrinsic, but also
intrinsic stains*.
Reveals natural whiteness of
of the teeth in as early as 3 days*.
*Warming sensation as you brush. With twice daily brushing.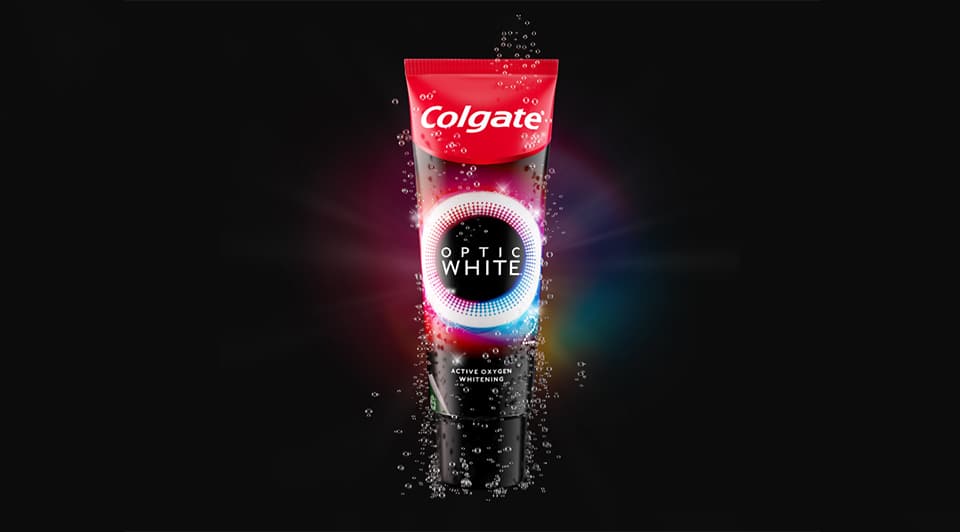 Poloxamer 105, Calcium Pyrophosphate, PEG-12, PEG/PPG-116/66 Copolymer, PVP, Silica, Tetrasodium Pyrophosohate, Flavor (Peppermint Sparkle or Aromatic Menthol), Sodium Lauryl Sulfate, Potassium
Like a rushing mountain stream, the freshness of this herby wintergreen mint gives a cooling flavor that lasts.


SQUEEZE
Squeeze a bit of the whitening toothpaste on your toothbrush and begin brushing.

FEEL THE WARMTH
Feel a warm and ultra-fine foaming sensation - it means that it's working! Continue to brush for 2 minutes to ensure complete cleaning.

RINSE
Rinse and repeat morning and night. Begin to see radiant whiter smile in as early as 3 days.
USE REGULARLY, AS PART OF YOUR DAILY REGIMEN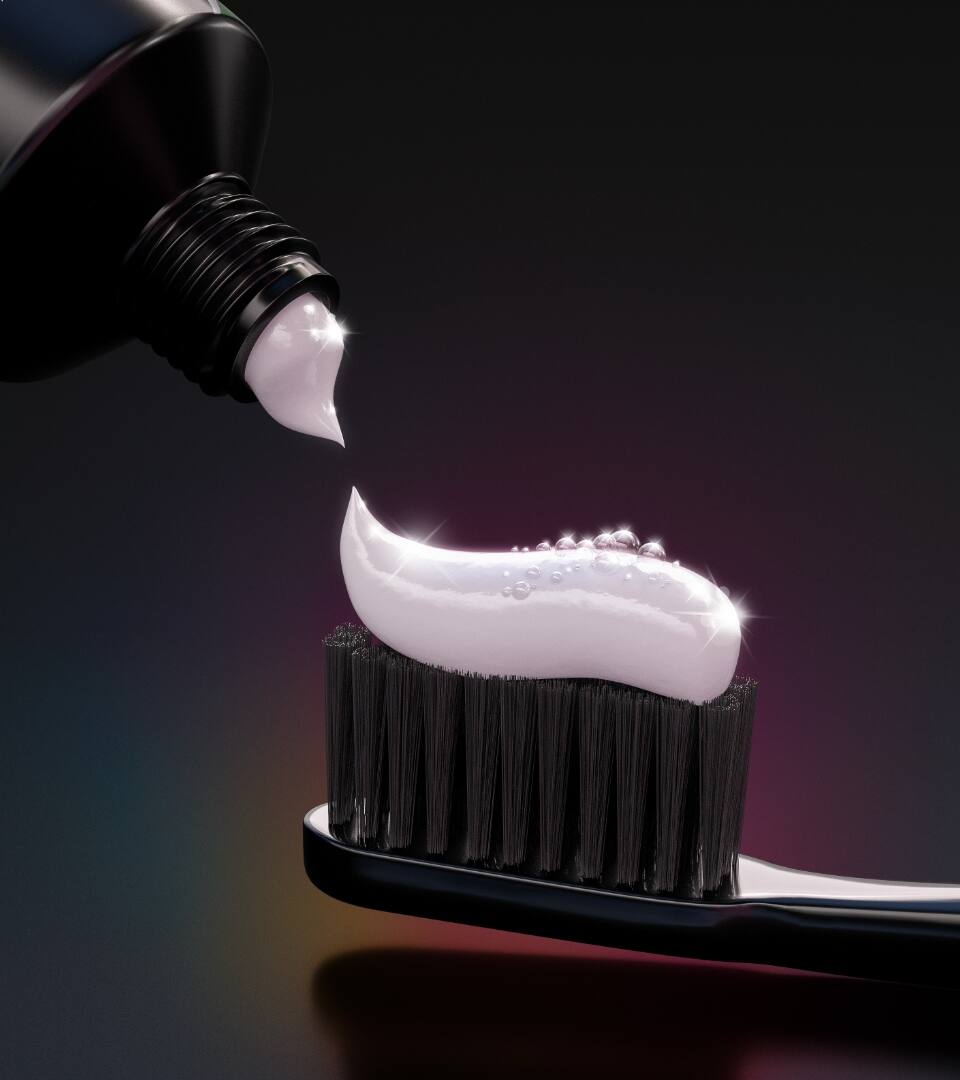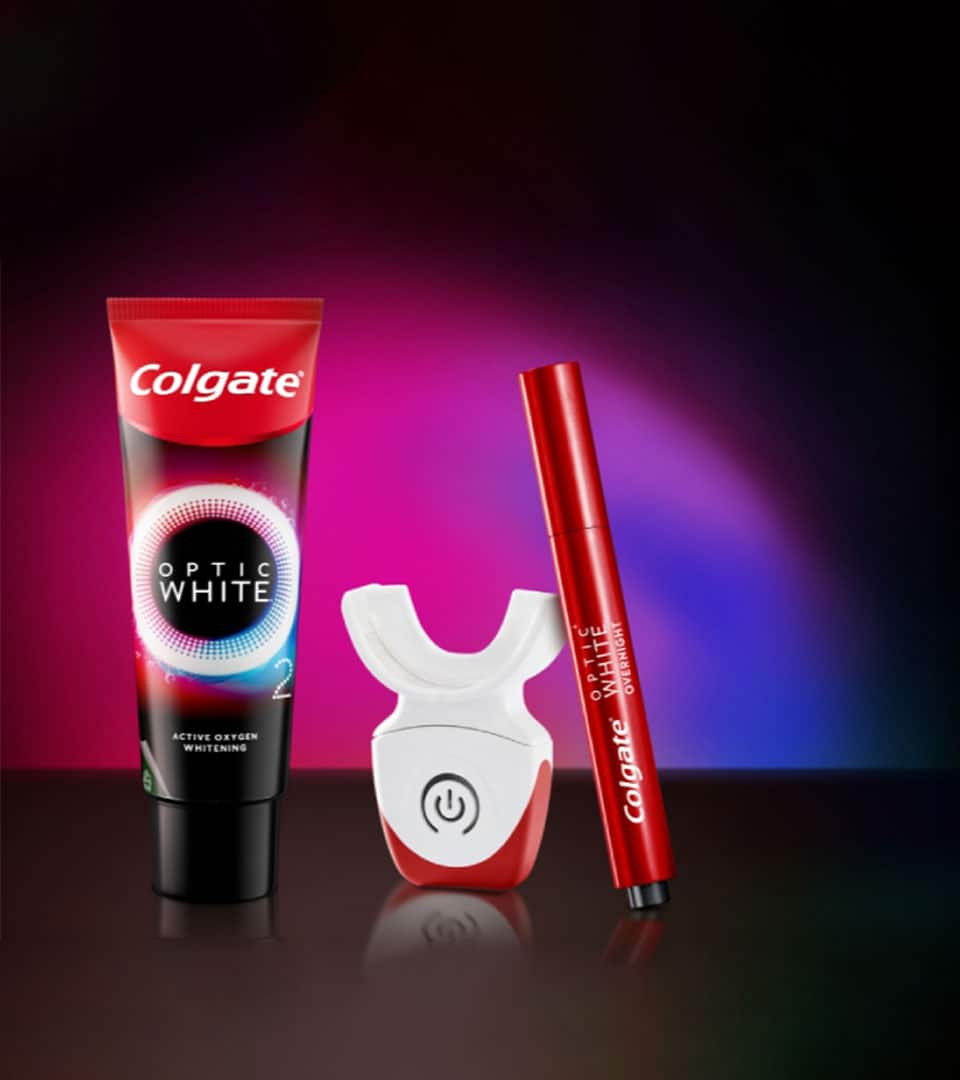 with Optic White® O2 Beauty Routine
Colgate® Optic WhiteTM O2 Toothpaste
Toothpaste for daily use.
Colgate® Optic WhiteTM O2 LED Teeth Whitening
Device for whitening in just 10 minutes a day* with the technology professionals use.
Colgate® Optic WhiteTM O2 Teeth Whitening Pen coming soon
Teeth Whitening Pen that whitens while you sleep*.
Stay updated so you can smile louder!
FREQUENTLY ASKED QUESTIONS