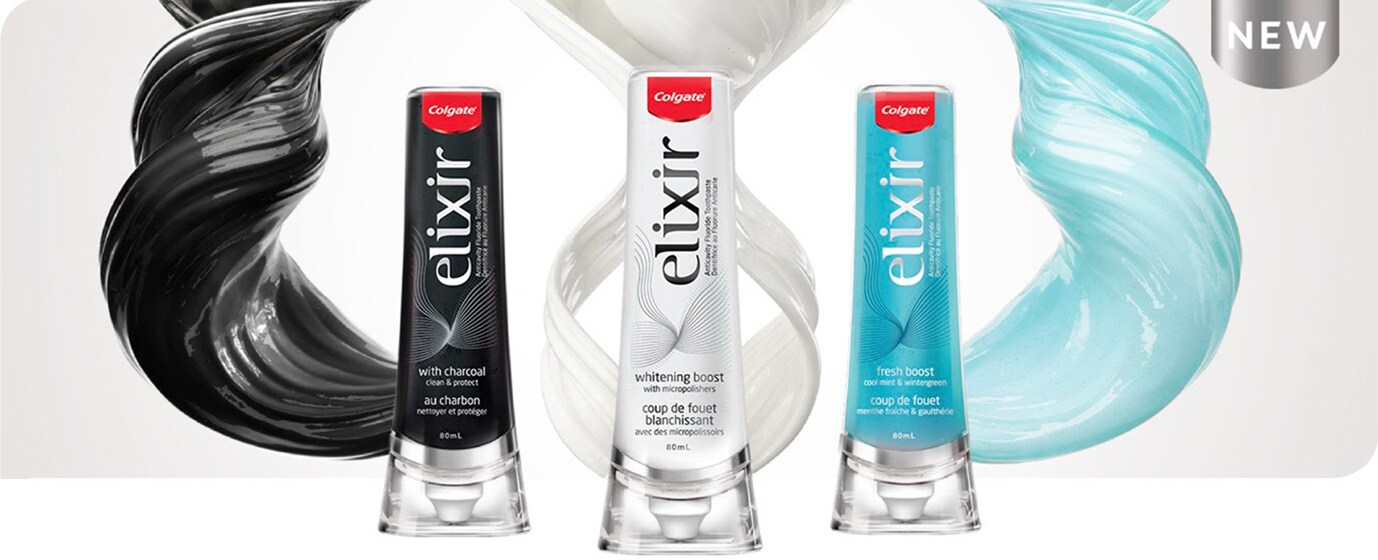 It's Toothpaste Reimagined®. Say goodbye to crinkly tubes where you struggle to get out that last bit of toothpaste. Say hello to a new toothpaste experience where every drop glides out like magic.

Sculpted in breathtaking design, powered by #dreamtube® technology, allows you to squeeze out every drop. No more messy, crinkly tubes! Plus, this vegan toothpaste is made with no parabens.
Less paste waste. No carton. Recyclable tube and cap.
Introducing the full Colgate® Elixir range
Indulge yourself with premium oral care experience