When a smile brings so much joy, it's worth protecting with Colgate
Explore our products by type to find the product that's right for you
View all the Colgate
®

brands to find the product that suits your needs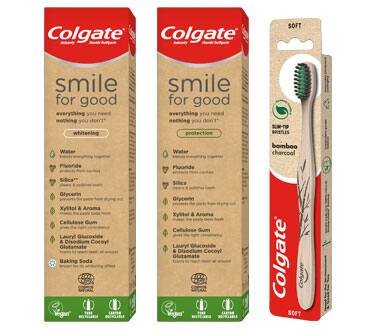 Colgate® Smile for good
Smile for good is the first recylable toothpaste from Colgate with responsibly made formula and transparently explained ingredients sources and functions
Discover the range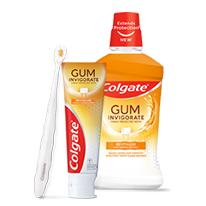 Colgate® Gum Invigorate
Colgate Gum Invigorate with minerals and ginseng extract builds gum resilience.
Discover the range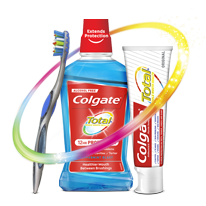 Colgate Total®
Take the first steps to a healthier mouth and lifestyle. The new Colgate Total helps fighting protection.
Helps Prevent:
Plaque
Tartar build-up (with Colgate Total®toothpaste)
Bad breath
Gum problems

Cavities
Go to Colgate Total®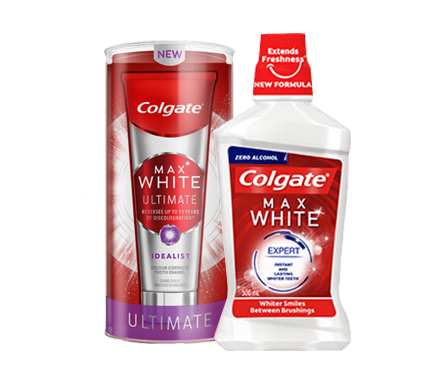 COLGATE MAX WHITE
Get a whiter smile in just one week with Colgate Max White
BENEFITS:
Whiter teeth
With professionally designed ingredients
Enamel friendly
*For best results, use as directed for 4 weeks.

Go to Colgate Max White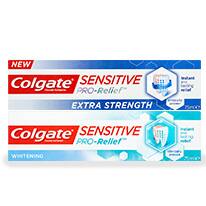 COLGATE® SENSITIVE PRO-RELIEF™
Contains an exclusive Pro-Argin™ formula which works by plugging the channels that lead to sensitive tooth nerves.
BENEFITS:
Exclusive Pro-Argin™ formula
Instant relief (with direct application)
Lasting protection (with daily brushing)
*For best results, use as directed for 4 weeks.

Go to COLGATE® SENSITIVE PRO-RELIEF™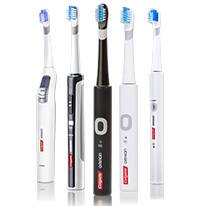 COLGATE PROCLINICAL®
The ProClinical® electric toothbrush provides a superior* clean that's gentle on gums. Its unique, multi-directional brush strokes combine with soft, thin tipped bristles, to break up plaque and gently sweep it away.
BENEFITS:
Unique flexible head cleans teeth, cheeks, gums and tongue
Angled neck for great reach
*vs a manual, flat-trim toothbrush.