Little Kids' Smiles 3+ Years Toothpaste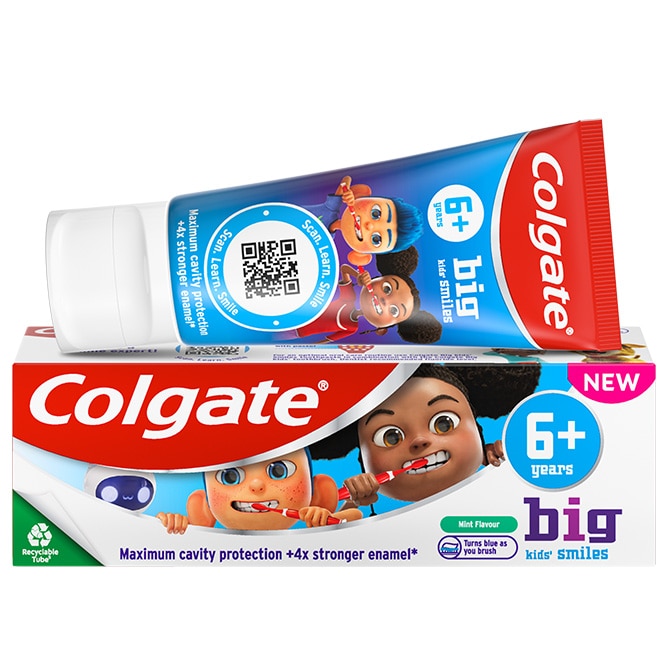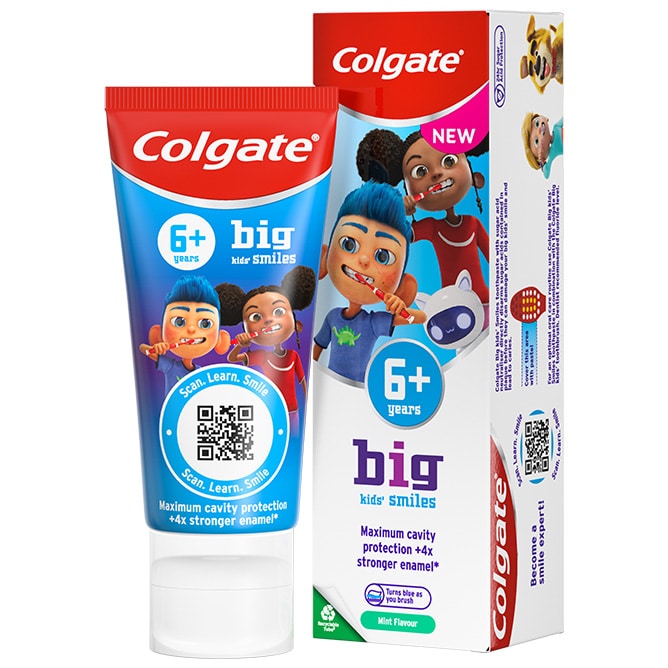 Colgate Little Kids' Smiles 3+ Years Toothpaste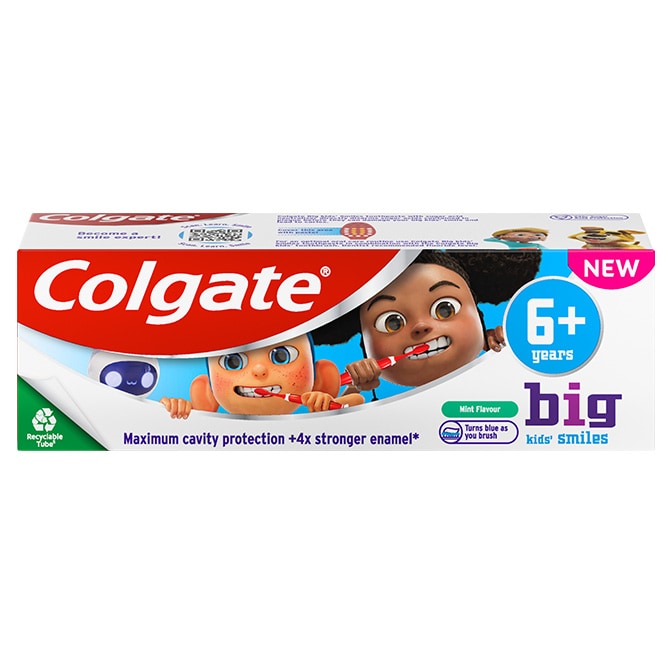 Little Kids' Smiles 3+ Years Toothpaste box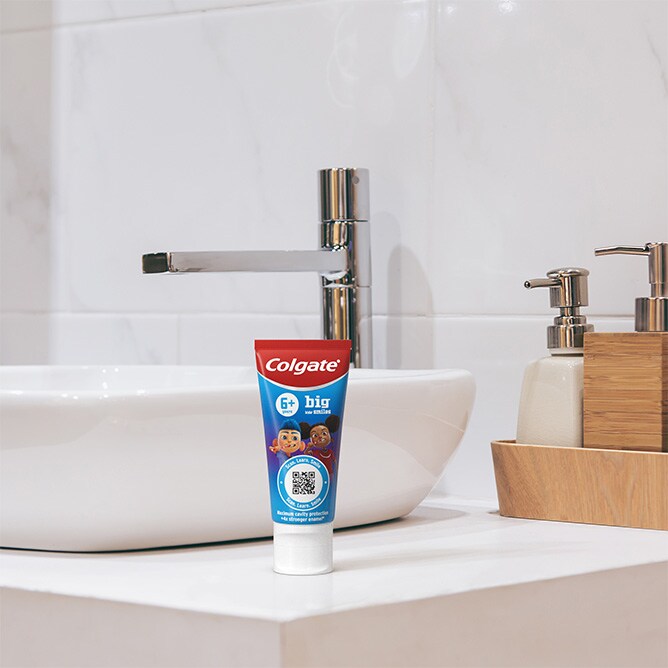 Colgate Little Kids' Smiles 3+ Years Toothpaste
Colgate® Big Kids' Smiles 6+ Years Toothpaste
With our Colgate Big Kids' Smiles 6+ Years Toothpaste you can keep your kids' smiles bright and healthy. Our mild mint toothpaste for 6+ year olds contains the dentist recommended level of fluoride and gives your children's teeth maximum cavity protection. It also makes their enamel 4X stronger*! And because it contains a sugar acid neutraliser that directly disarms sugar acids found in plaque that can damage teeth and lead to caries, you know you're doing a great job looking after their smiles.

With colour changing technology that turns blue after brushing for a while, our children's toothpaste makes brushing fun and encourages your little ones to brush by themselves and for the recommended 2 minutes.
Maximum cavity protection
24/7 sugar acid protection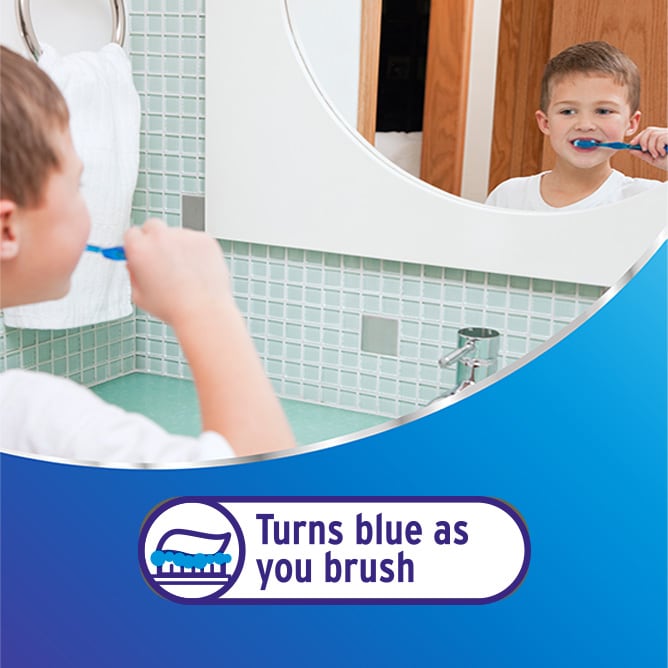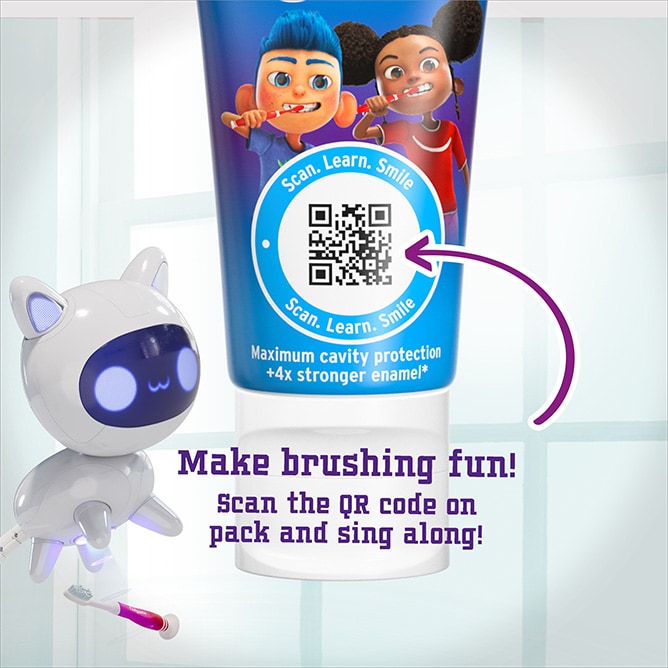 Calcium Carbonate

Aqua

Glycerin

Hydrated Silica

Arginine

Lauryl Glucoside

Disodium Cocoyl Glutamate

Sodium Monofluorophosphate

Xanthan Gum

Aroma

Benzyl Alcohol

Sodium Bicarbonate

Tetrasodium Pyrophosphate

Sodium Saccharin

Hydroxypropyl Methylcellulose,

Sodium Hydroxide,

CI 73360, CI 74160.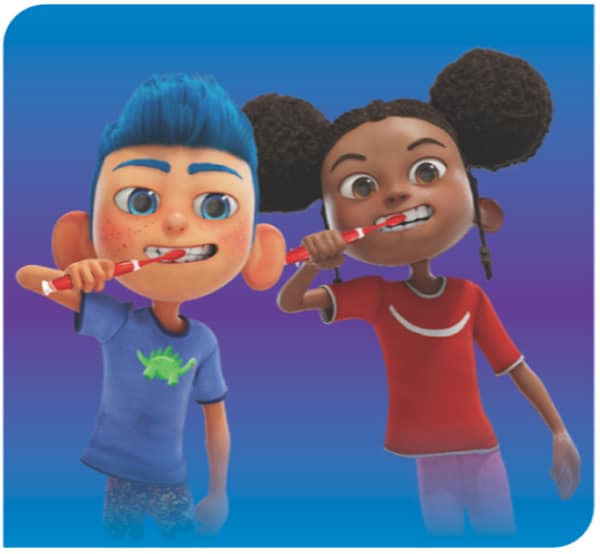 Brush your children's teeth twice a day and always remember to supervise them while doing this. Make sure they spit out the toothpaste after brushing to minimise any swallowing.

For children of 6 years and younger, use a pea-sized amount of toothpaste and always supervise their brushing to minimise swallowing.

If your children happen to swallow fluoride from other sources, please consult your dentist or doctor.