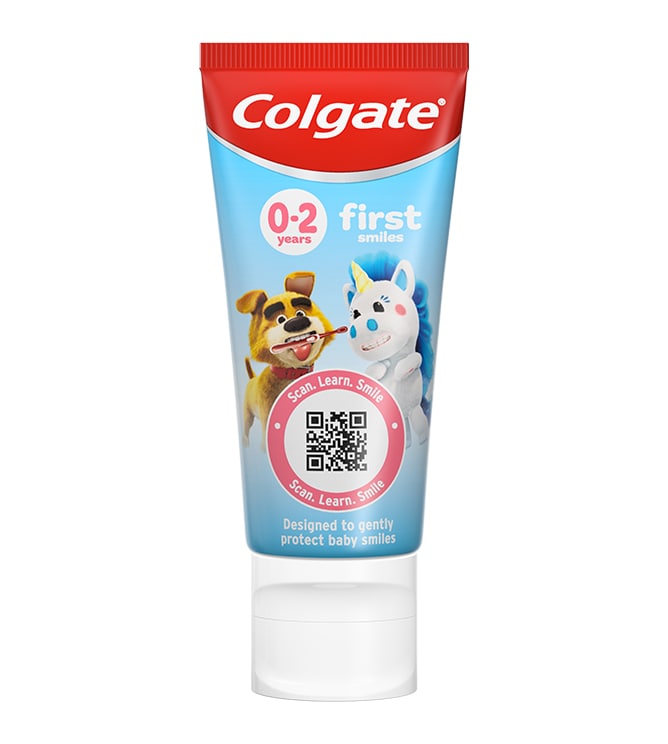 Colgate® First Smiles 0-2 Years Toothpaste
Colgate® First Smiles 0-2 Years Toothpaste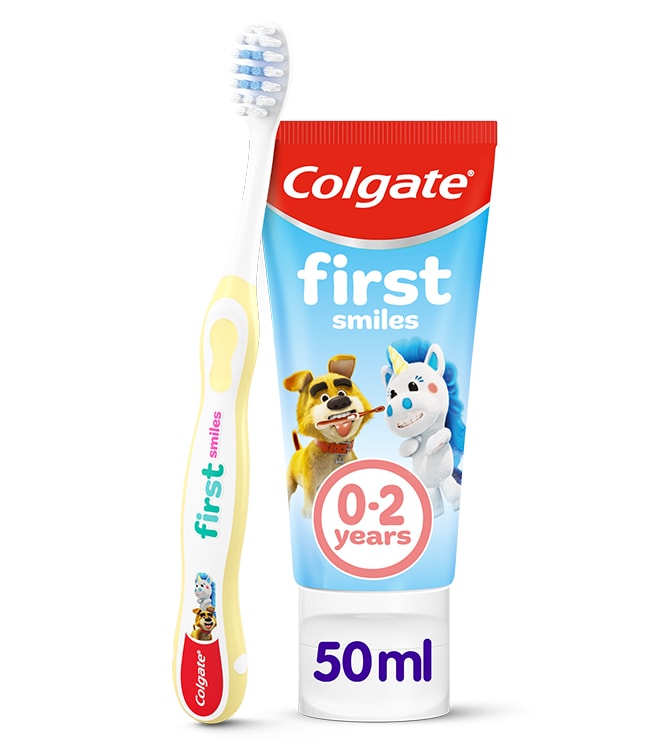 Colgate® First Smiles 0-2 Years Toothpaste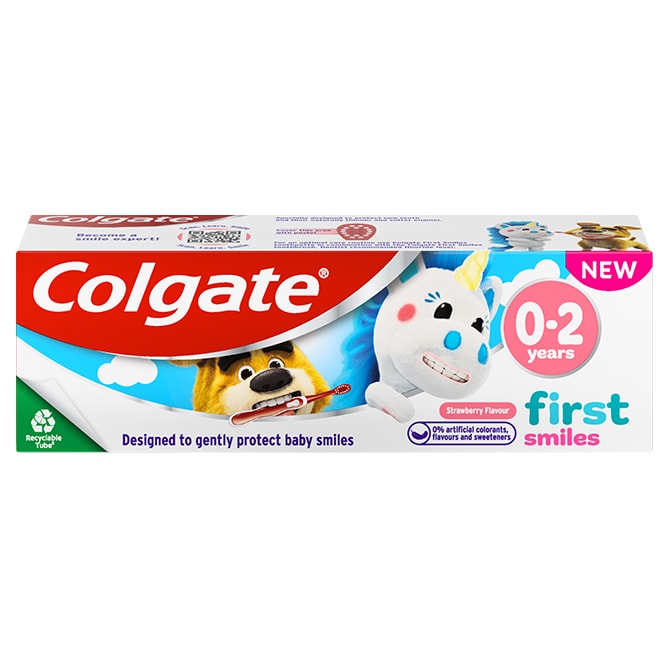 Colgate® First Smiles 0-2 Years Toothpaste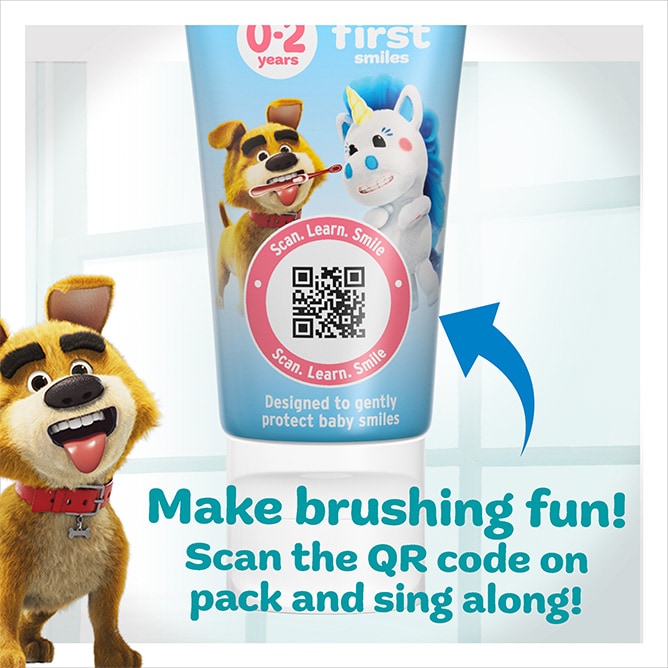 Colgate® First Smiles 0-2 Years Toothpaste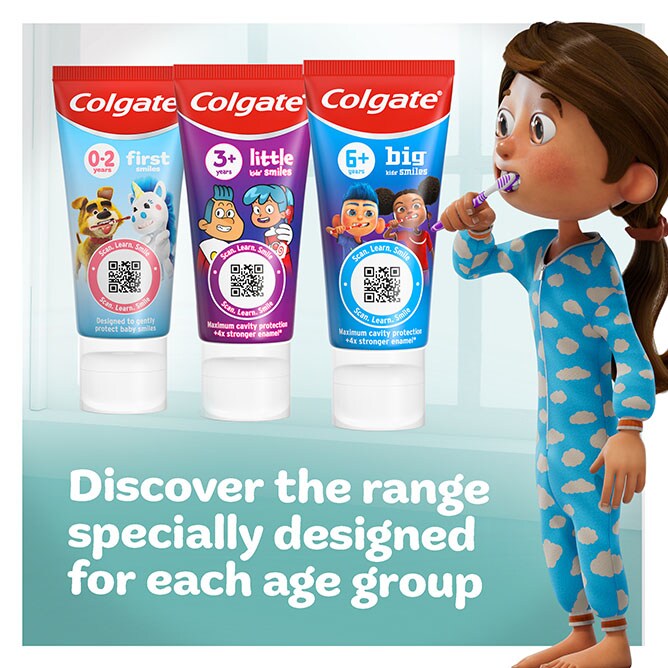 Colgate® First Smiles 0-2 Years Toothpaste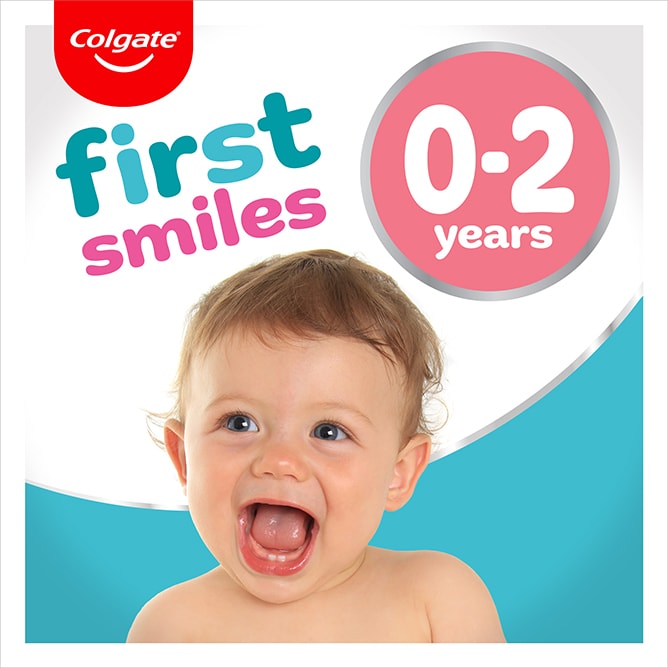 Colgate® First Smiles 0-2 Years Toothpaste
Colgate® First Smiles 0-2 Years Toothpaste
Colgate® First Smiles 0-2 Years Toothpaste
Look after first smiles when you brush your young one's new teeth with our First Smiles 0-2 Years Toothpaste. Your baby's teeth have naturally thinner and softer enamel, and our infant toothpaste has been specially designed to protect these. And with a yummy strawberry flavour, your little one will love the brushing experience.

Our milk teeth toothpaste 0-2 also contains the dentist recommended level of fluoride as well as 0% artificial colourants, flavours and sweeteners , so you can be assured you're doing a great job for first smiles.
0% artificial colourants, flavours and sweeteners
Designed to gently protect baby smiles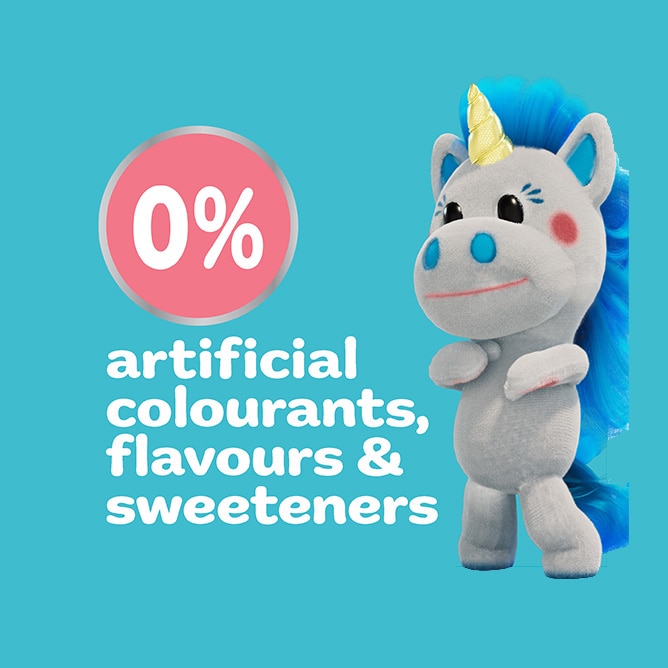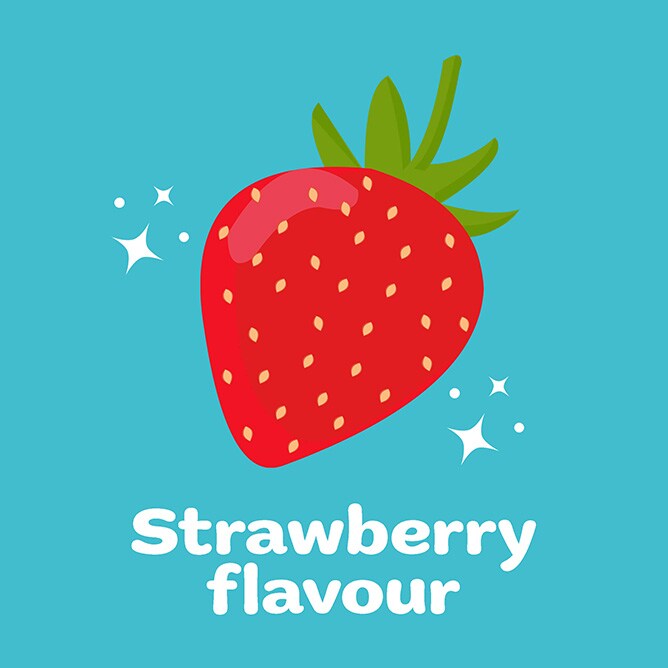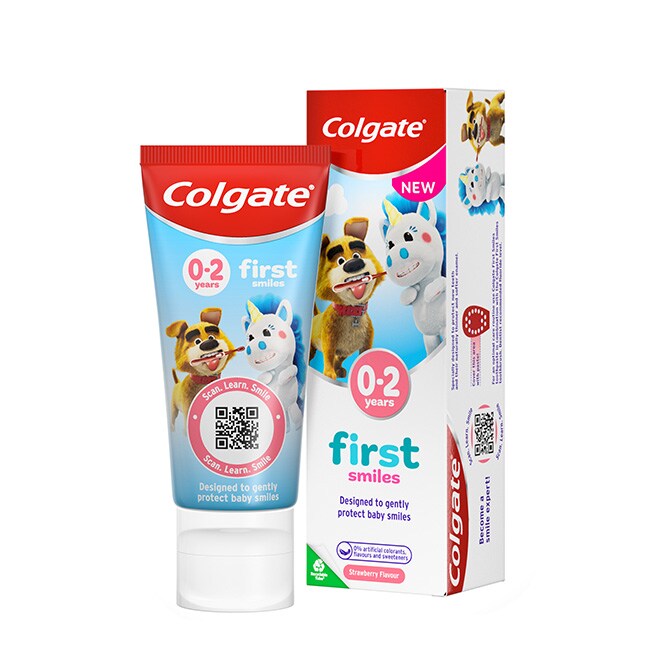 Scan the QR to make brushing fun!
Question 1: What is the best toothpaste for my child?

Kids' toothpaste is often different from adults' toothpaste, as it contains lower levels of fluoride to reduce the risk of swallowing too much of it. Often, it also has child friendly flavours to help encourage your kids to brush their teeth. Our Colgate Kids' range (First Smiles Toothpaste 0-2, Little Kids' Smiles Toothpaste 3+ and Big Kids' Smiles Toothpaste 6+) is specially designed for children with appropriate levels of fluoride for their specific age groups. All of our products provide age-specific recommendations to help you give your kids optimal dental care as they progress through different stages of development!

Question 2: How much toothpaste should I put on my child's toothbrush?

Children under the age of 3 years should use a smear of toothpaste. Once they're over the age of 3 it's recommended to use a pea-sized amount of toothpaste during supervised brushing. Our Colgate Kids' Toothbrushes have coloured bristles to indicate the amount of toothpaste recommended for each age group.

Question 3: Can I brush my baby's teeth?

Yes! You can start cleaning your baby's teeth as soon as they appear. We recommend using a soft-bristled toothbrush twice a day. You should use a small amount of toothpaste (about the size of a grain of rice) on the toothbrush and be sure to brush gently and carefully around your baby's teeth and gums.

How many times a day should I brush my child's teeth?

A big part of making sure your child has healthy teeth as they grow older is to establish a regular brushing routine with them. It's recommended that your kids' teeth should be brushed once in the morning and once before bedtime every day, for at least two minutes.
Glycerin

Aqua

Hydrated Silica

Xylitol

Lauryl Glucoside

Disodium Cocoyl Glutamate

Cellulose Gum

Benzyl Alcohol

Aroma

Sodium Fluoride

Stevia Rebaudiana Extract

Rebaudioside A

Maltodextrin

Sodium Saccharin

Hydroxypropyl Methylcellulose

Sodium Hydroxide

Contains: Sodium Fluoride
Total Fluoride content: 1000 ppm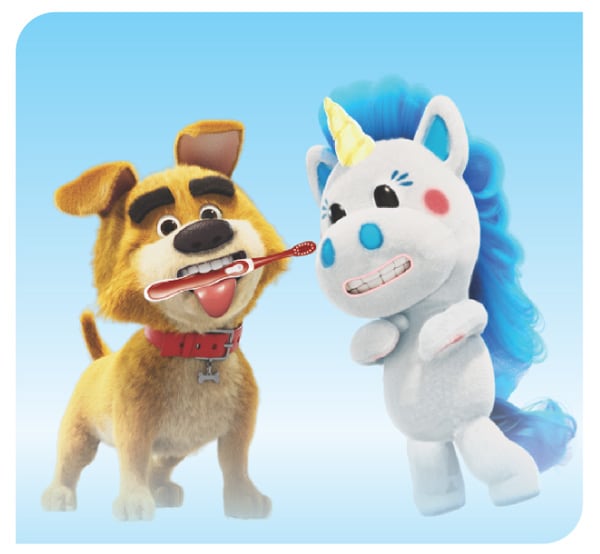 Brush your children's teeth twice a day and always remember to supervise them while doing this. Make sure they spit out the toothpaste after brushing to minimise any swallowing.

For children under 3 years of age, only use a smear of toothpaste.

If your children happen to swallow fluoride from other sources, please consult your dentist or doctor.