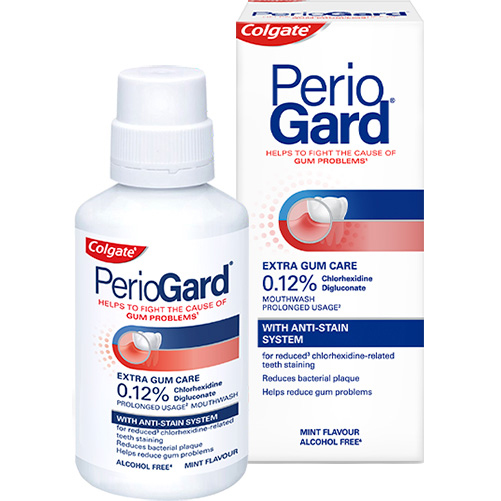 PerioGard Chlorhexidine
0.12% mouthwash
PerioGard Chlorhexidine 0.12% mouthwash helps to fight the cause of gum problems*

*Helps to fight plaque bacteria, before gum problems occur.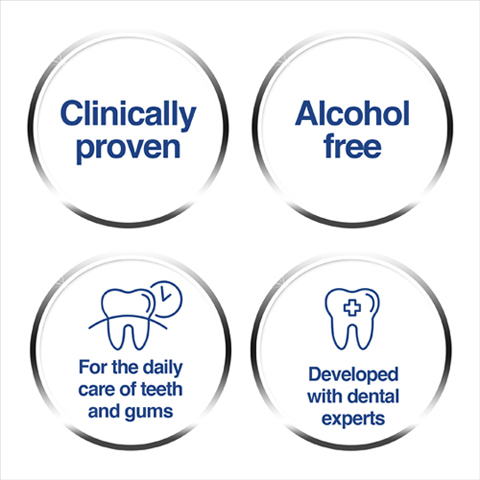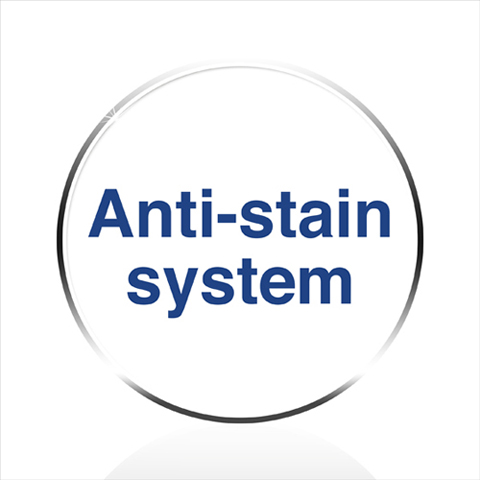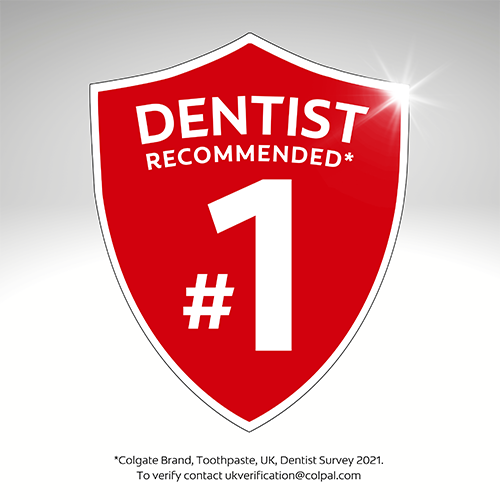 How it works:
Chlorhexidine 0.12% prolonged usage** and its unique formula with anti-bacterial action and anti-stain system is ideal for reduced*** chlorhexidine-related teeth staining.

**up to 4 weeks
***compared to 0.12% CHX MRs without an anti-stain system
PerioGard chlorhexidine 0.12% mouthrinse with anti-stain system is clinically proven to:
- reduce bacterial plaque
- help reduce gum problems
- reduce the formation of chlorhexidine-related stains

The PerioGard system:
Use PerioGard Intensive Gum Care 0.12% Chlorhexidine mouthwash together with PerioGard Gum Protection toothpaste and PerioGard Gum Protection toothbrush.
Ask the Team of your dental practice.