Colgate, #1 Dentist Recommended Brand1

1Colgate Brand, Toothpaste, UK, Dentist Survey 2021. To verify contact ukverification@colpal.com

Have you got the best whitening toothpaste?
Colgate Max White Expert Complete provides deep and instant whitening. It is professionally designed to reverse years of yellowing and provide an instant whitening effect day after day. It's unique dual-action formula has the same whitening ingredient that dentists use to remove deep-set stains and an Advanced Brighteners System™ that is clinically proven to make your teeth appear instantly whiter by reflecting blue light*. It is the beauty secret that works and you'll want to share.

*Instant effect is temporary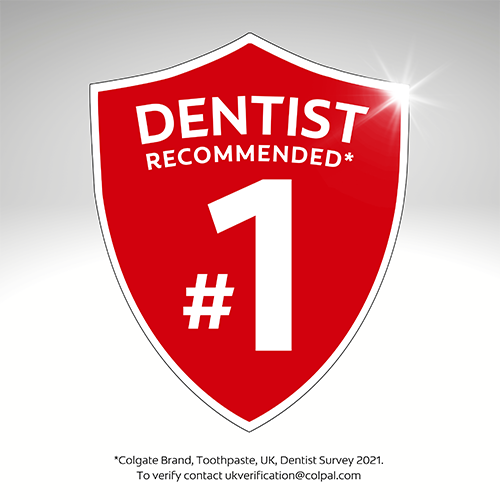 Optic brighteners work instantly for whiter teeth
Contains professional whitening ingredients to reverse years of yellowing
Stain prevention system for lasting whiter teeth with daily use
Enamel safe for daily use
Glycerin. Helps to dissolve the ingredients and prevent drying or hardening, keeping the product smooth.
Calcium Pyrophosphate. Helps clean and polish teeth.
Propylene glycol. Prevents liquids from separating.
PEG/PPG-116/66 Copolymer. Provides consistency to the product.
PEG-12. Prevents liquids from separating.
PVP. Thickening agent providing consistency to the paste.
Tetrasodium pyrophosphate. Helps to protect from stain build-up.
Sodium lauryl sulfate. Foaming agent to aid in the removal of debris.
Silica. Helps clean and polish teeth.
Aroma*. Freshens breath and improves a product's taste.
Sodium Monofluorophosphate. Active ingredient to help prevent cavities.
Sodium saccharin. A non-sugar sweetener enhancing product taste perception.
Phosphoric acid. Adjusts the pH in the product .
Hydrogen peroxide. Helps to remove extrinsic and intrinsic stains to whiten teeth.
BHT. Prevents degradation of the product.
CI 74160. Provides coloring to a product.
Contains: Sodium Monofluorophosphate Total Fluoride content: 1450 ppm
*Aroma(> 100 PPM): Anethole, Eucalyptol, Isomenthone, Mentha Arvensis Extract, Menthol, Methyl Salicylate