Colgate, #1 Dentist Recommended Brand1

1Colgate Brand, Toothpaste, UK, Dentist Survey 2021. To verify contact ukverification@colpal.com

Look after your smile and sensitive teeth with Colgate Nature IQ Enamel Repair Toothpaste. This sensitive toothpaste is made with our finest clinically proven technology and contains 96% naturally derived ingredients, including arginine that builds a layer to prevent sensitivity from coming back. What's more, this toothpaste for sensitive teeth remineralises tooth enamel and makes teeth more resistant to acid attacks, which could cause sensitivity. Enriched with hemp seed oil, this sensitive toothpaste will leave you with a lovely, soothing sensation every time you brush.

Colgate Nature IQ Enamel Repair Toothpaste is completely vegan, gluten & sugar free, and also has a recyclable tube and carton so you can be eco conscious while flashing your bright, confident smile.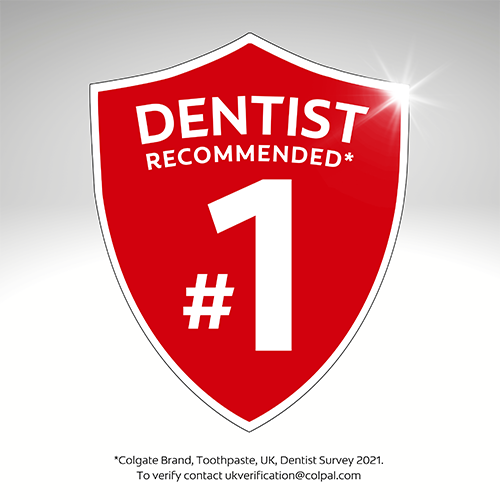 Contains 96% naturally derived ingredients, including arginine
Reminieralises tooth enamel and makes teeth more resistant to acid attacks
Completely vegan, gluten and sugar free
Enriched with Hemp Seed Oil
Active Ingredient: Arginine (8%)
Contains Sodium Monofluorophosphate (1450 ppm F), Other Ingredients: Calcium Carbonate, Aqua, Sorbitol, Arginine, Sodium Lauryl Sulfate, Aroma, Sodium Monofluorophosphate, Cellulose Gum, Sodium Bicarbonate, Tetrasodium Pyrophosphate, Sodium Saccharin, Benzyl Alcohol, Xanthan Gum, Cannabis Sativa Seed Oil, Limonene