One Spray Keeps Germs Away!
Colgate Vedshakti Mouth Protect Spray is a first of its kind Ayurvedic Spray, powered by Ayurvedic Ingredients. It kills germs instantly, anytime anywhere (on contact with the mouth) and gives you long lasting freshness.
Lavang (Extract of Eugenia Aromatica), Pudina (Extract of Mentha Arvensis), Chakraphool (Extract of Illicium Verum), Mishreya (Extract of Foeniculum Vulgare), Sodium Benzoate, Sodium Saccharin, Sucralose.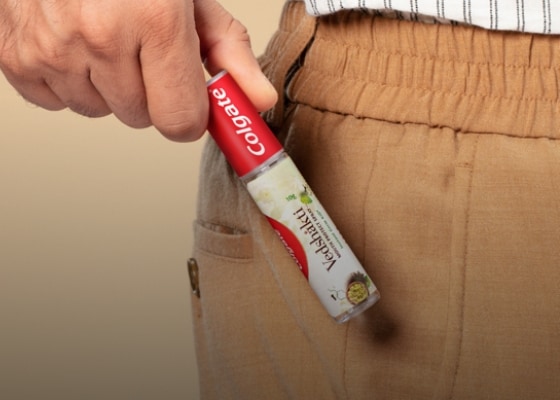 Pocket-sized Bottle for on the go Germ Protection
Natural Saunf Flavour for Long Lasting Fresh Breath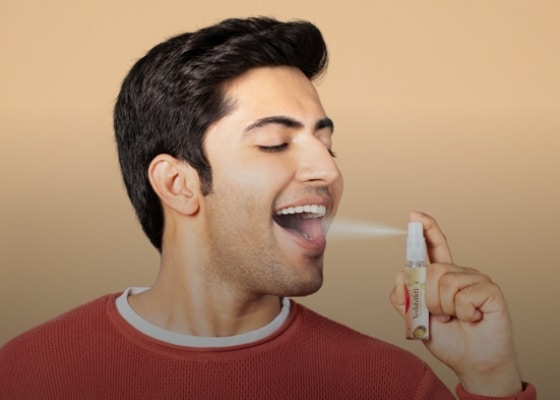 100+ Sprays Per Bottle Made from Ayurvedic Ingredients
Made from Ayurvedic Ingredients