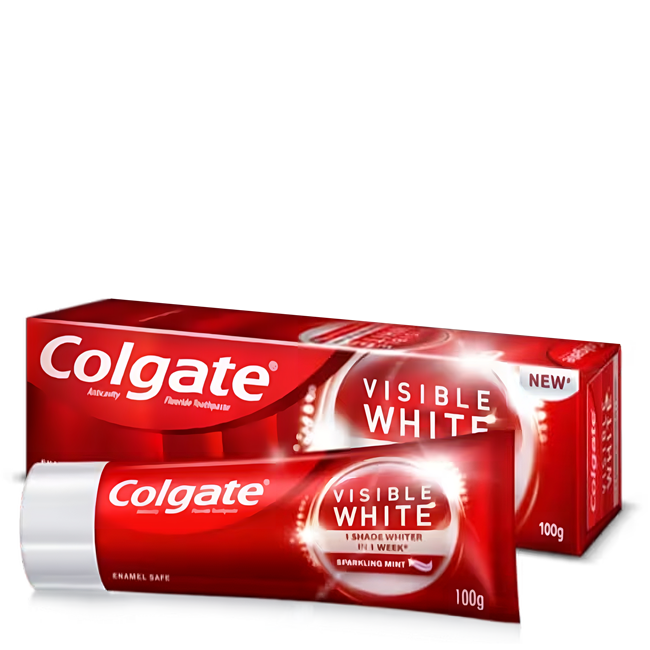 Colgate Visible White Toothpaste
Colgate® Visible White Toothpaste
Experience the Magic of a Dazzling White Smile
No matter the look, complete it with the only beauty essential you need — a dazzling white smile. After all, nothing quite beats the charm of an unhindered, sparkling smile.Colgate Visible White helps you get one shade whiter teeth in one week.*


*When used as directed, for extrinsic stains only.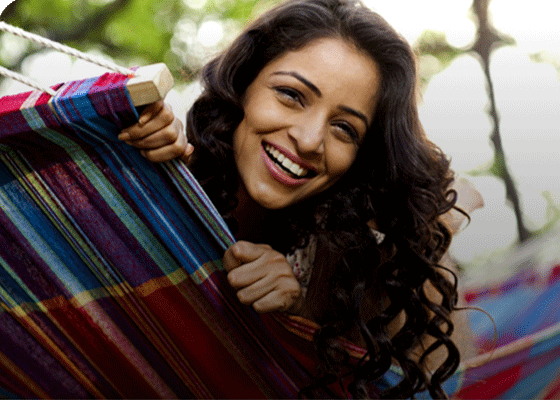 1 Shade Whiter Teeth in 1 Week*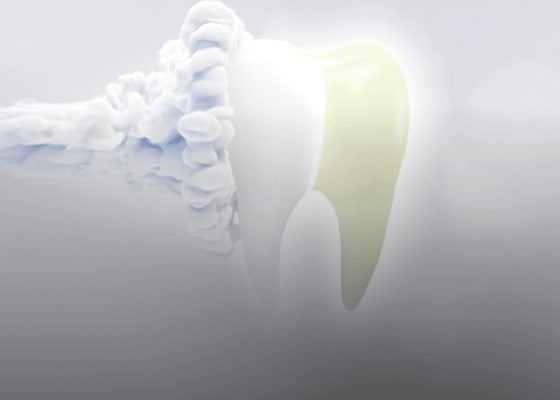 Whitening accelerators gently exfoliate stains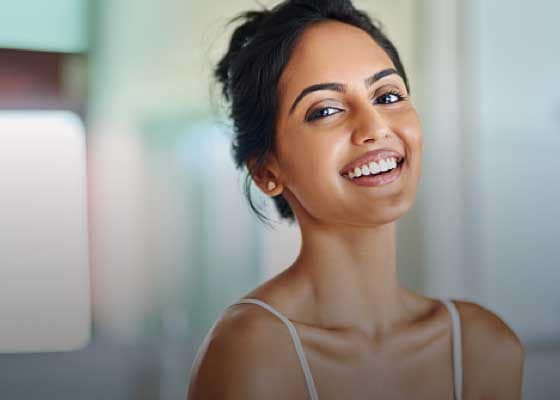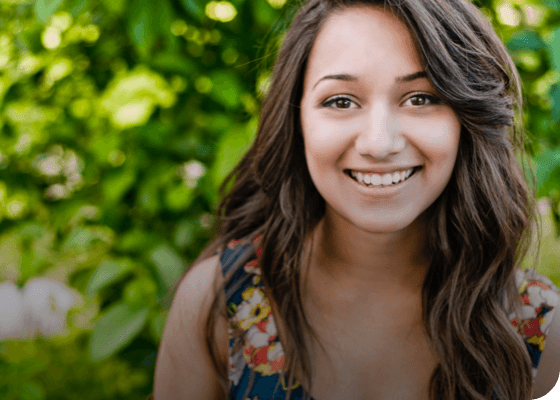 Dazzling smile that always wins
Silica, Sorbitol, Glycerin, Polyethylene Glycol, Sodium Tripolyphosphate, Tetrapotassium Pyrophosphate, Sodium Lauryl Sulphate, Flavor, Cocamidopropyl Betaine, Sodium Carboxymethyl Cellulose, Sodium Saccharin, Sodium Fluoride, Xanthan, Sodium Hydroxide, Sorbosil BFG 51 Blue, Titanium Dioxide in aqueous base