Which teeth whitening solution is best for you?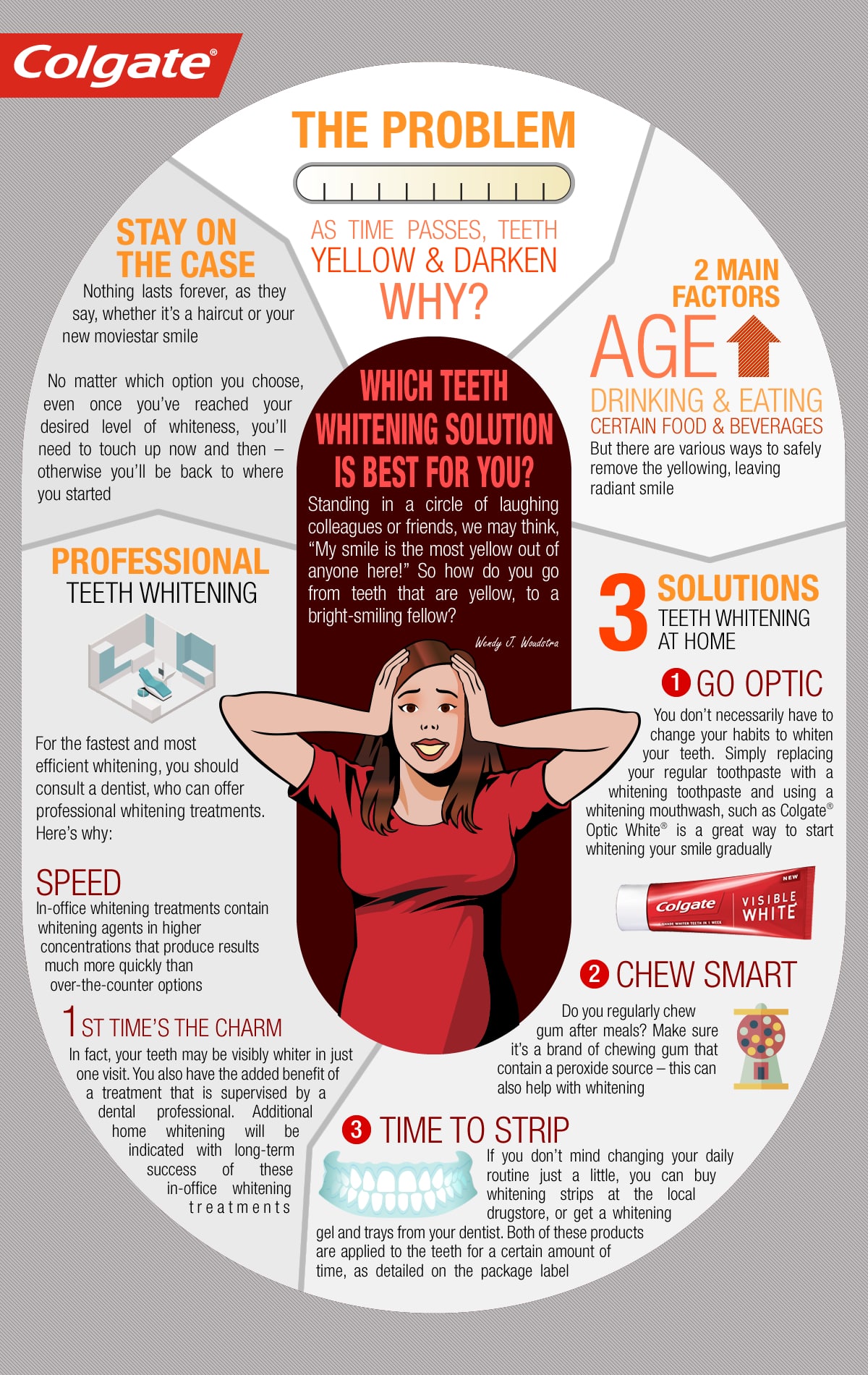 Tips to Prevent Tooth Discoloration After TEETH WHITENING
Once you've completed a whitening treatment, there are a few steps you can take to maintain your whiter smile.

Avoid stain-causing foods and beverages – coffee, tea, wine, sports drinks, hard candy, berries and tomato sauce are all foods that can cause tooth discoloration.
Use a straw – when drinking beverages, use a straw to keep stain-causing dyes away from your teeth.
Quit smoking – smoking tobacco can cause teeth to become discolored. Eliminating tobacco can help keep your teeth bright.
Stains, stains go away!
Get rid of stains for a brighter smile! Try one of our whitening products for whiter teeth.