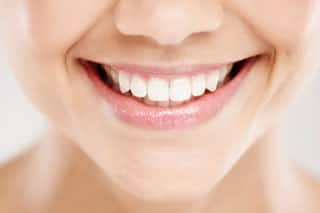 Congratulations! You have decided that you would benefit from some teeth-whitening.
Whitening can be done in the dental office or at home. For dental office whitening, your dentist will probably photograph your teeth first. This step will help him or her to monitor the progress of the treatment. For whitening at home, your dentist can prepare trays for you to take home that fit your teeth perfectly. The trays hold the whitening gel that whitens your teeth. Home whitening gel usually needs to be applied daily for two to three weeks. Over-the-counter kits are also widely available for home use.
With so many options out there, you may feel indecisive. The more people you ask, the more confused you become. The good news: making the choice isn't that hard after all, refer to your dentist for the most appropriate solution. Some options may include:
Porcelain veneers
Porcelain veneers are small porcelain coverings that a dentist bonds to your teeth. One of the more expensive options, your dentist can advise how much this might set you back. This is usually suggested when bleaching may not be an option.
Comfort: Although not painful to get attached, some patients complain of discomfort or sensitivity to temperature immediately after the procedure.
Time: Because the veneers must be custom-made, the process can take a week. But once fitted, they can last 20 years.
Bleaching
Bleaching involves a gel-like solution that is rubbed on your teeth as a dentist shines a light, which activates it.
mfort: Pain is minimal, though you do have to lie still with a lip and tongue retractor in your mouth for a while
Time: The procedure takes about an hour, and the effects last longer than other treatments, if you maintain good dental habits.
Dental strips
Worn around the house, dental strips adhere to your teeth with a whitening agent inside. Suitable for those with mild staining and lots of tooth enamel.
Comfort: It depends on the size of your teeth. Some people find the strips too large, and irritating to the gums

Time: Depending on the strength of the whitening agent inside, they should be worn for 5 to 30 minutes, but it can take days or even weeks of use until results are seen.
DID YOU KNOW?
In ancient times Romans prided themselves on clean teeth, but their quest for white smiles was rather misguided. Their toothpaste contained anything from eggshell, iron rust and animal bones, and many of their "whitening' ingredients permanently destroyed the dental enamel.
Colgate Visible White
Colgate Visible White is a toothpaste with whitening accelerators*.
Comfort: The toothpaste works even more gently than dental strips. Best of all, there's no messy feeling.
Time: Whiter teeth in one week** when brushing as directed on pack , and a bright smile even clearer with continuous use.
*refers to silica and polyphosphates
**when used as directed, for extrinsic stains only