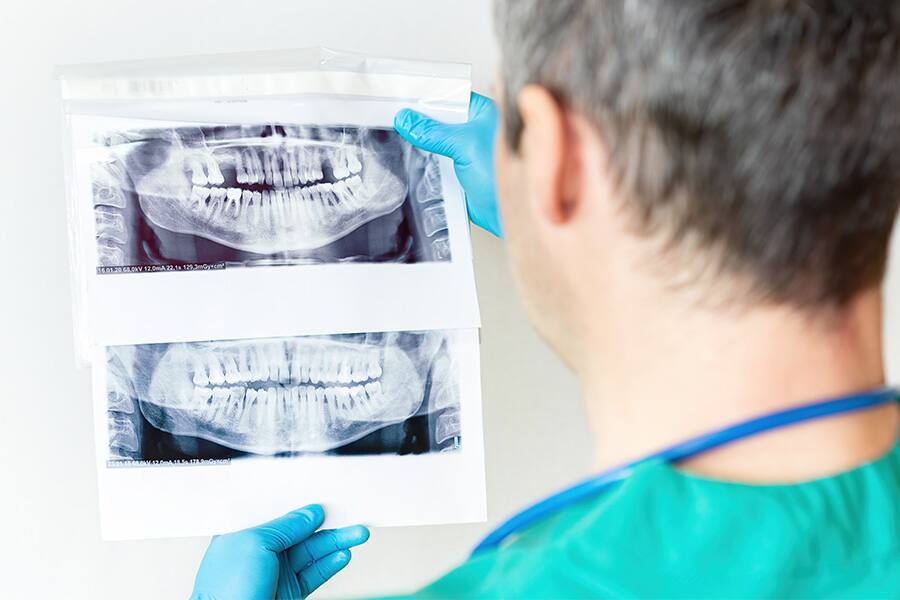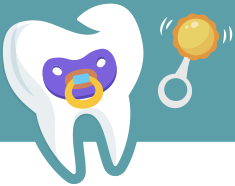 TINY TEETH
AND WHAT TO DO WITH THEM
Kids generally get their baby teeth around 6 months and lose them until age 12
Choose a soft-bristled toothbrush
Use a pea-sized amount of flouride toothpaste

REMIND YOUR CHILD NOT TO SWALLOW
Hold the brush along the gumline at a 45º angle

Start by brushing the inside surfaces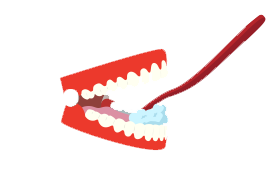 Finish by brushing the outside surfaces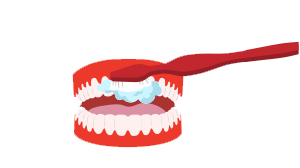 Always move side-to-side, top to bottom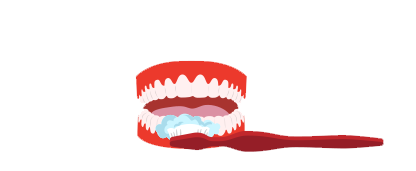 FLOSS
when
your
child's
teeth
touch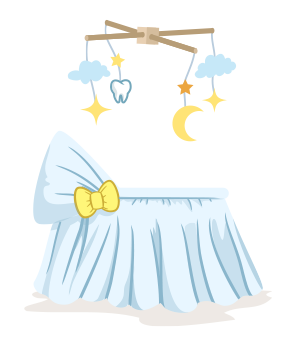 NIGHTY NOT
Don't let your baby fall asleep with a bottle of juice, milk or formula.
Prolonged exposure to sugary liquids could cause cavities (it's called bottle decay)
After feedings, wipe your baby's teeth and gums with a damp washcloth or gauze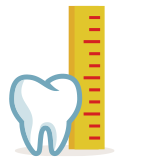 Teething
6-12 months
Rub gums with:
Fingers
Backside of cool spoon
Chilled teething ring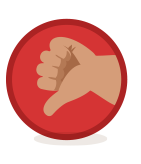 Thumb Sucking
3 months - 4 years
Prevent it by:
Covering thumb with bandage
Encouraging the use of both hands during activities
Trying positive reinforcement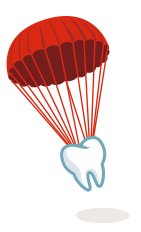 Tooth Loss
6 years
Avoid soreness/bleeding by:
Telling child to chew food on other side of mouth
Letting child wiggle baby tooth until it falls out
if your child experiences complications, see a dental professional.
This article is intended to promote understanding of and knowledge about general oral health topics. It is not intended to be a substitute for professional advice, diagnosis or treatment. Always seek the advice of your dentist or other qualified healthcare provider with any questions you may have regarding a medical condition or treatment.