Packshot of Optic White® ComforFit Led Device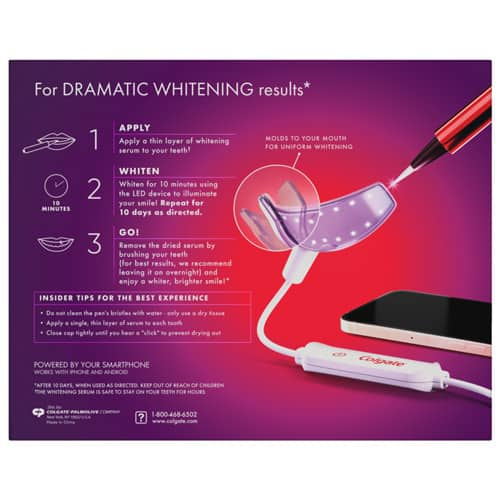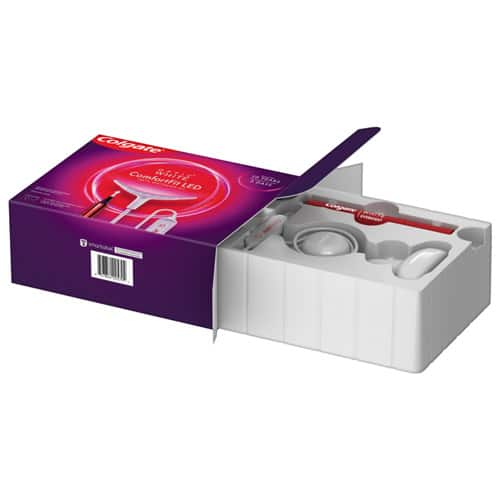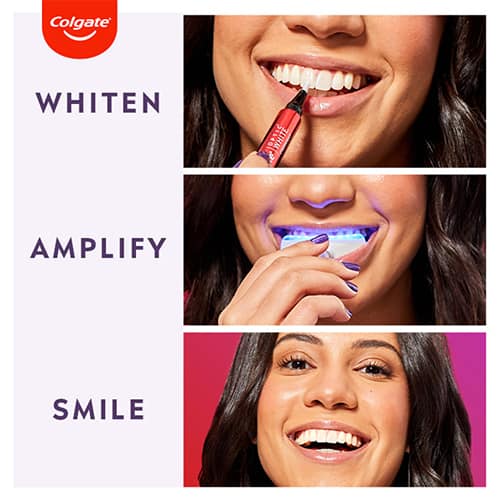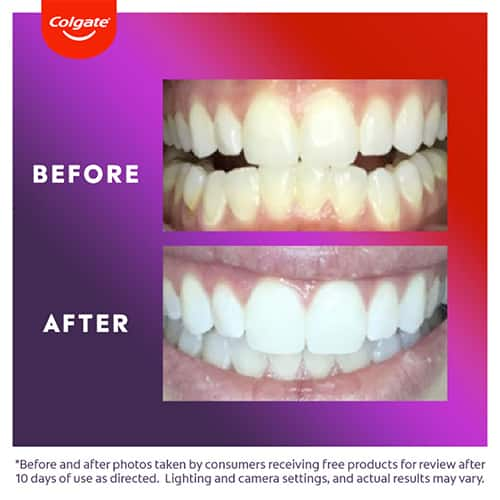 ComfortFit LED
Teeth Whitening Kit
Get professional-level whitening in just 10 minutes a day* at home with the Colgate® Optic White ComfortFit LED Teeth Whitening Kit! Fueled by purple wavelength technology, the LED device amplifies the hydrogen peroxide serum for exceptional whitening results. The enamel safe serum is designed for no tooth sensitivity and the lightweight, flexible LED device molds to your mouth for uniform whitening, so you don't have to sacrifice comfort when it comes to whitening your teeth!
Designed for No Tooth Sensitivity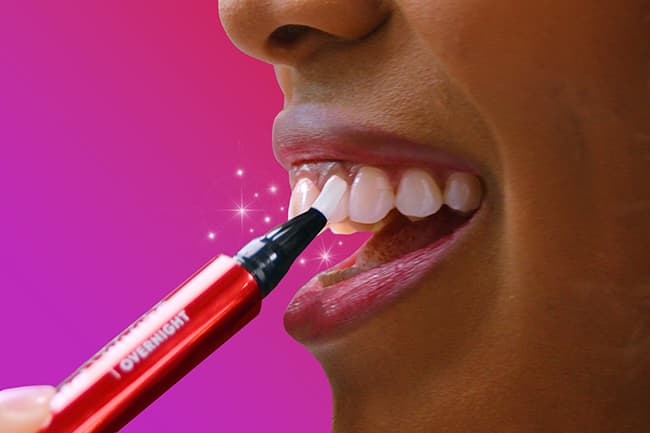 Enamel safe serum is designed for no tooth sensitivity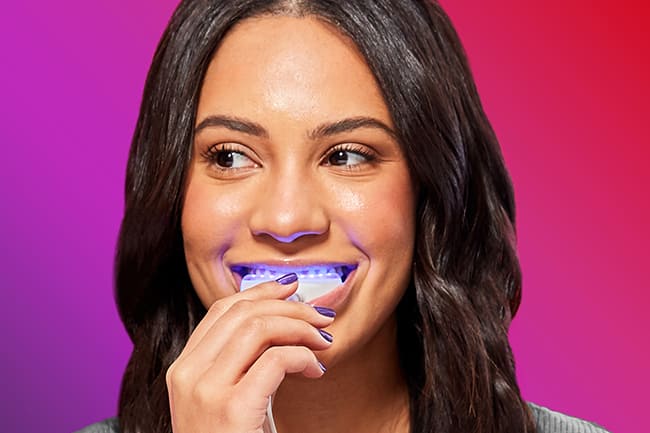 Flexible LED device molds to your mouth for uniform whitening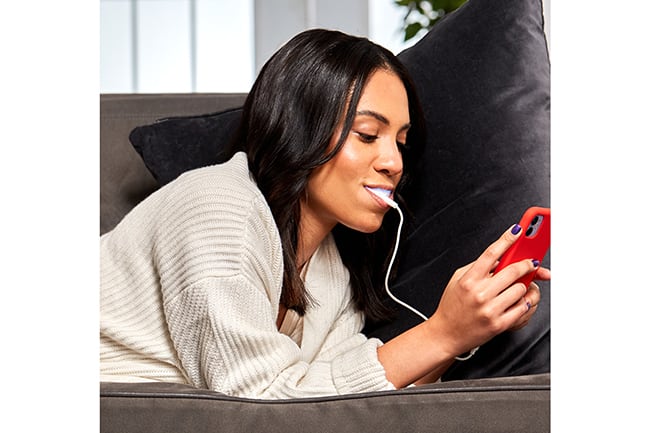 Light, portable and easy to use -- just plug it into your smartphone
Frequently Asked Questions
Does the LED light actually whiten teeth?
Our unique LED light technology has a very specific 400-420 nm wavelength of visible violet light. This lights elevates the bleaching power of hydrogen peroxide, which is effective against a broad spectrum of stains. The device covers both top and bottom tooth arches, for complete coverage. You can expect to remove 10 years of stains in just 3 days after consecutive daily, 10 minute treatments.
Is the device safe for use?
Our LED Whitening Device has been rigorously tested and is safe for consumer use. It won't harm your tooth enamel.
Will the treatment cause tooth sensitivity?
Some people may experience tooth sensitivity or gum discomfort when using whitening products. This discomfort is temporary and not harmful. If significant tooth sensitivity or gum discomfort develops and persists after use, consult your dentist or physician before continuing use. However, since this system has the added power of light, it may use a lower level of peroxide compared to other professional at-home teeth whitening treatments.
How often can I use the LED whitening kit?
Because teeth staining is caused mostly by what we eat and drink (tea, coffee, and wine) and from smoking.. We recommend using the Optic White ComfortFit LED Whitening treatment up to four times a year to maintain a bright smile.
Why is the LED light not working?
Check to see that your LED whitening device is properly plugged into your iPhone or Android smartphone or tablet. Make sure your smartphone or tablet is in the unlocked position. Use the included adaptor for iPhone devices. If your teeth whitening device is still not lighting up, please contact us for a replacement if your device is within the warranty period. Please see here for details on the warranty. You can reach us at 1-800-468-6502.
Apply a thin layer of whitening serum to your teeth.
Whiten for 10 minutes using the LED device to illuminate your smile! Repeat for 10 days as directed.
Remove the dried serum by brushing your teeth (for best results, we recommend leaving it on overnight) and enjoy a whiter, brighter smile!*

*when used as directed
This area allows consumers like you to express their own opinions and comments. Colgate does not represent or warrant the accuracy of any statements or product claims made here, nor endorses any opinions expressed within this section. Some reviewers have received free samples of this product.