Optic White Express White Pen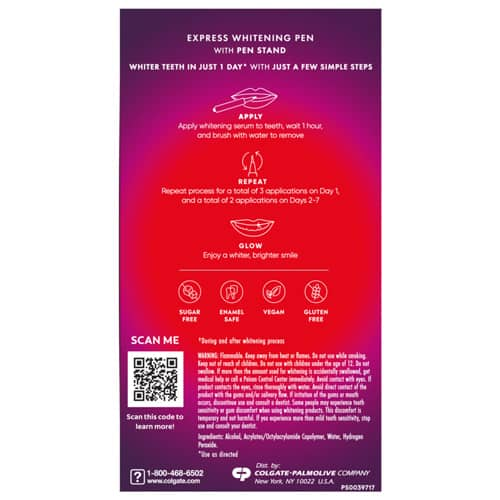 Express white pen Back of Pack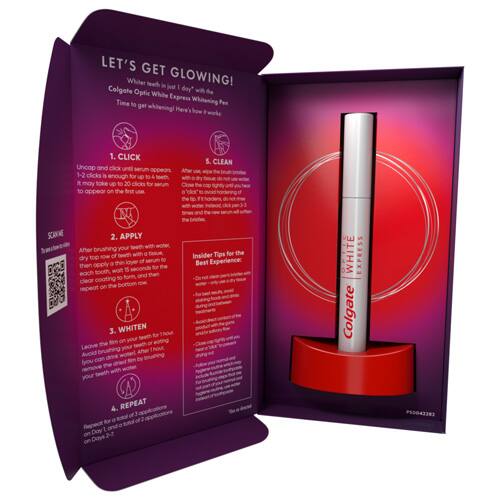 Express White Pen Unboxing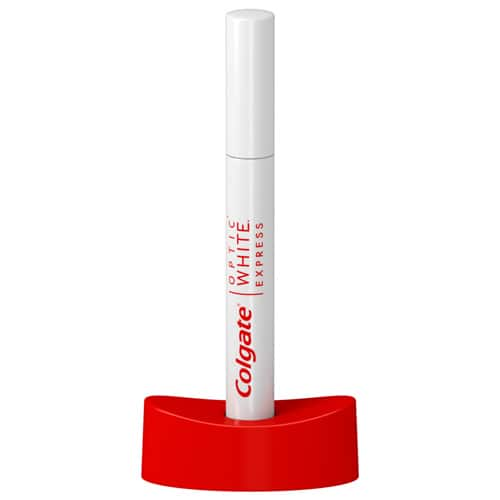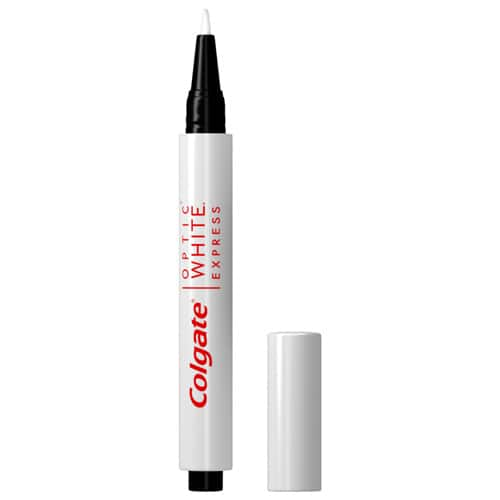 Express White Pen Cap Off
Express Teeth
Whitening Pen
With the Colgate Optic White Express Teeth Whitening Pen at your fingertips, you'll see whiter teeth in just 1 day* in a few simple steps. Powered by hydrogen peroxide, this easy-to-use whitening pen with a precision tip applicator offers a glowing smile after just 3 applications.

*when used as directed
Whiter teeth in just 1 day*
Designed for no tooth sensitivity
Whiter teeth in 1 day*, powered by hydrogen peroxide

*when used as directed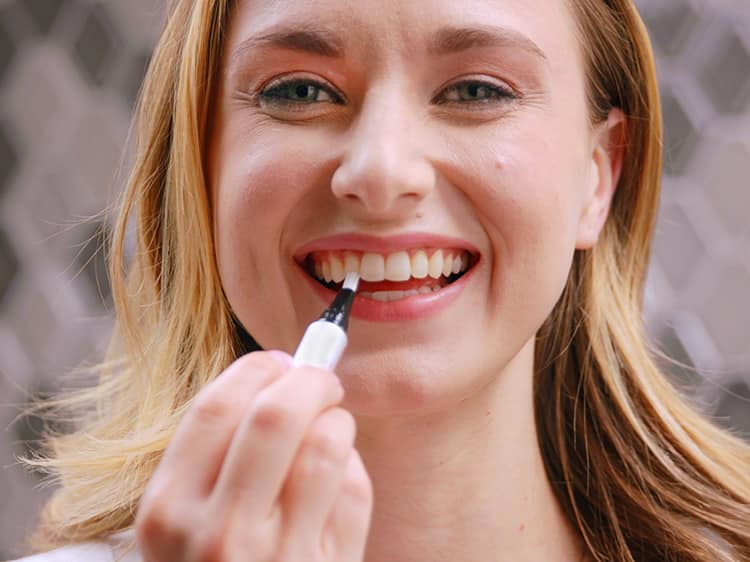 Enamel safe serum is designed for no tooth sensitivity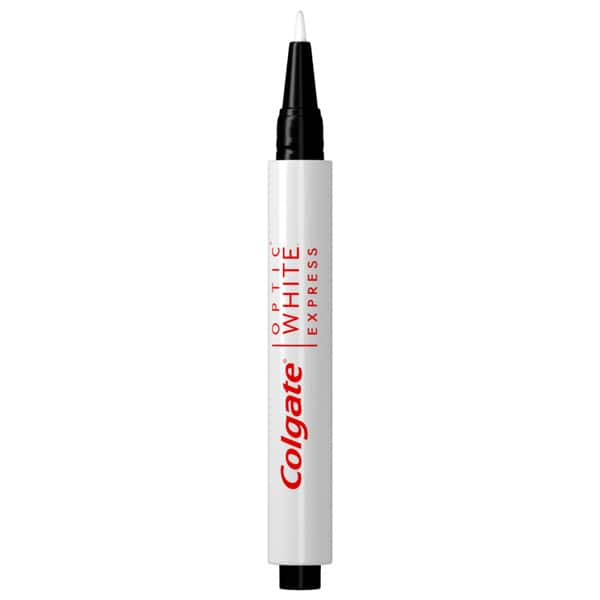 Precision tip applicator offers a glowing smile
Frequently Asked Questions
You can expect to see visibly whiter teeth in just one week.
How long will the whitening effect last?
Because tooth staining is mostly caused by the things we eat, drink (tea, coffee, wine), the duration can vary greatly. Using Colgate® whitening toothpaste can help prevent new stains from accumulating and can help prolong the whitening effect.
Does the Express Pen cause sensitivity?
The product has been developed specifically to provide precise application to teeth, so you can avoid applying to the gums. The formula is also specially designed to minimize the risk of sensitivity, with a low peroxide concentration and slow-release technology. To minimize irritation, avoid contact with gums and soft tissue. Some people may experience tooth sensitivity or gum discomfort when using whitening products. This discomfort is temporary and not harmful. If significant tooth sensitivity or gum discomfort develops and persists after use, consult your dentist or physician before continuing use.
How should I clean the pen brush?
To clean, simply wipe the whitening pen bristles with a tissue. Do not use water.
This area allows consumers like you to express their own opinions and comments. Colgate does not represent or warrant the accuracy of any statements or product claims made here, nor endorses any opinions expressed within this section. Some reviewers have received free samples of this product.