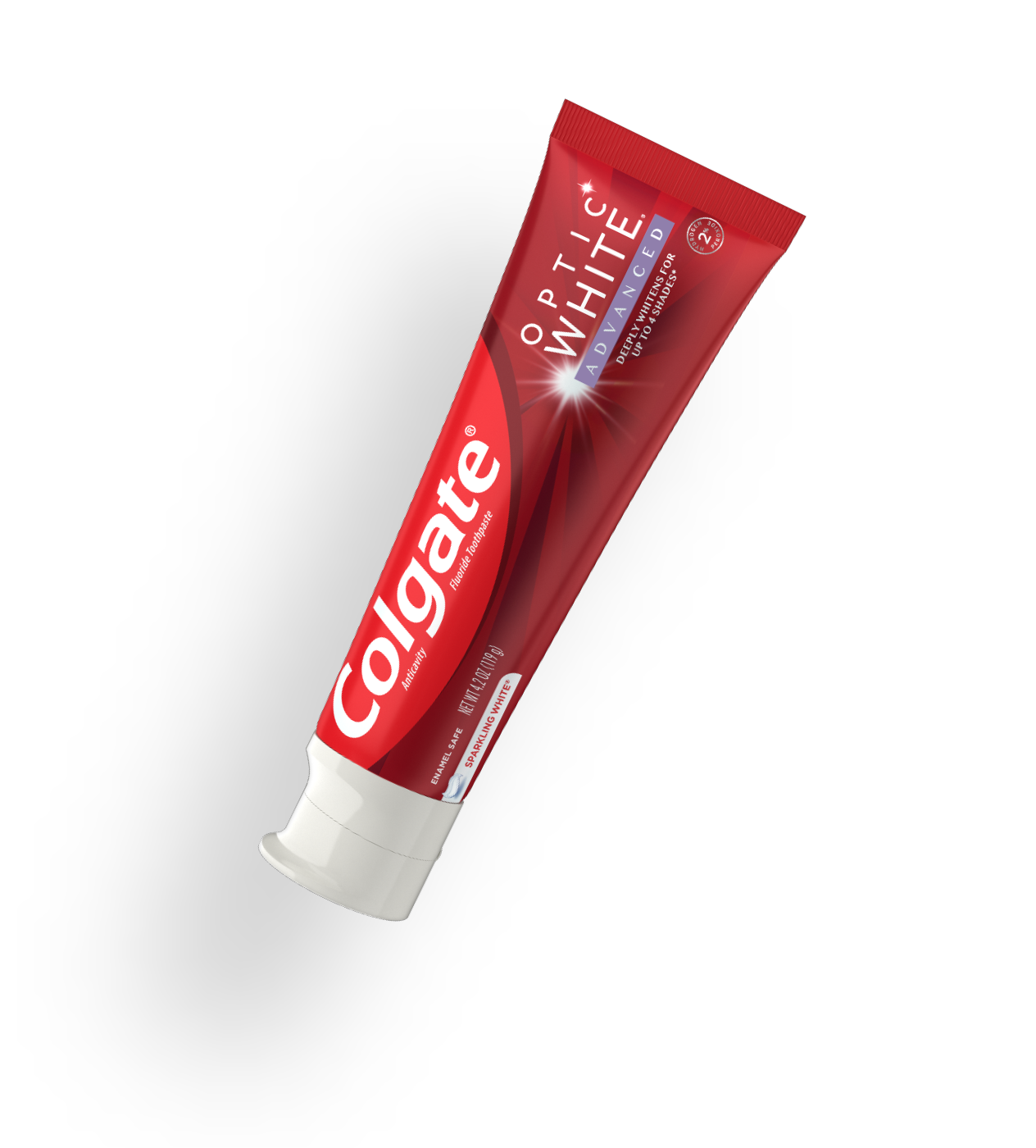 Colgate® Optic White®
Advanced Toothpaste
Get our patented hydrogen peroxide whitening formula in the convenience of a toothpaste that's designed for daily use.
Hydrogen Peroxide

This doctor-recommended whitening agent gently removes extrinsic stains on the enamel of the teeth as well as intrinsic stains inside the teeth when used as directed. The concentration of hydrogen peroxide in our Optic White® products make them effective and safe for at-home use.
Prevents Cavities

In addition to containing bleaching agents like hydrogen peroxide that whiten teeth, our Optic White® toothpastes also contain fluoride to strengthen enamel and prevent tooth decay.
Enamel Safe

Enamel is the thin outer layer of the tooth and it needs protecting. That's why all of our Optic White® products are gentle enough to whiten teeth without damaging the tooth's surface.
Freshens Breath

Our Optic White® toothpastes and mouthwash come in a variety of flavors, including cool mint, that taste great and keep your mouth feeling clean and fresh.
Frequently Asked Questions
Whitening toothpaste is not designed to whiten implants, crowns, caps, bridges and other restorations – just real teeth. But don't worry – brushing with a whitening toothpaste won't damage your dental work.

Yes! Whitening toothpaste is designed to remove surface stains from your teeth, which includes stains from common offenders, coffee and red wine.

Colgate® Optic White® Advanced® Toothpaste is formulated with 2% hydrogen peroxide to deeply whiten teeth inside and out after twice daily use for 6 weeks.