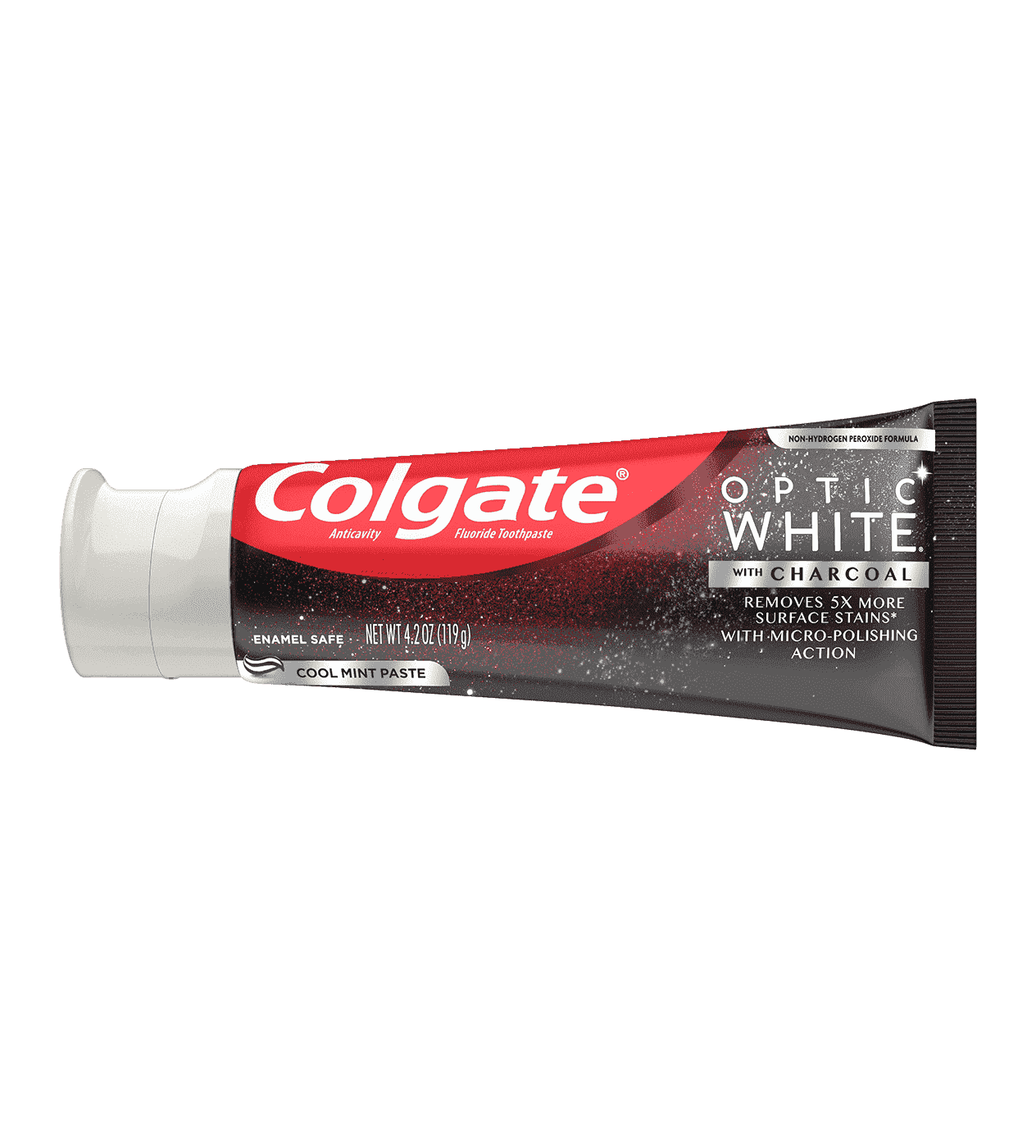 The magic of charcoal. Get the teeth-whitening effectiveness of charcoal in a non-hydrogen peroxide toothpaste.
Remove 5 times as many surface stains*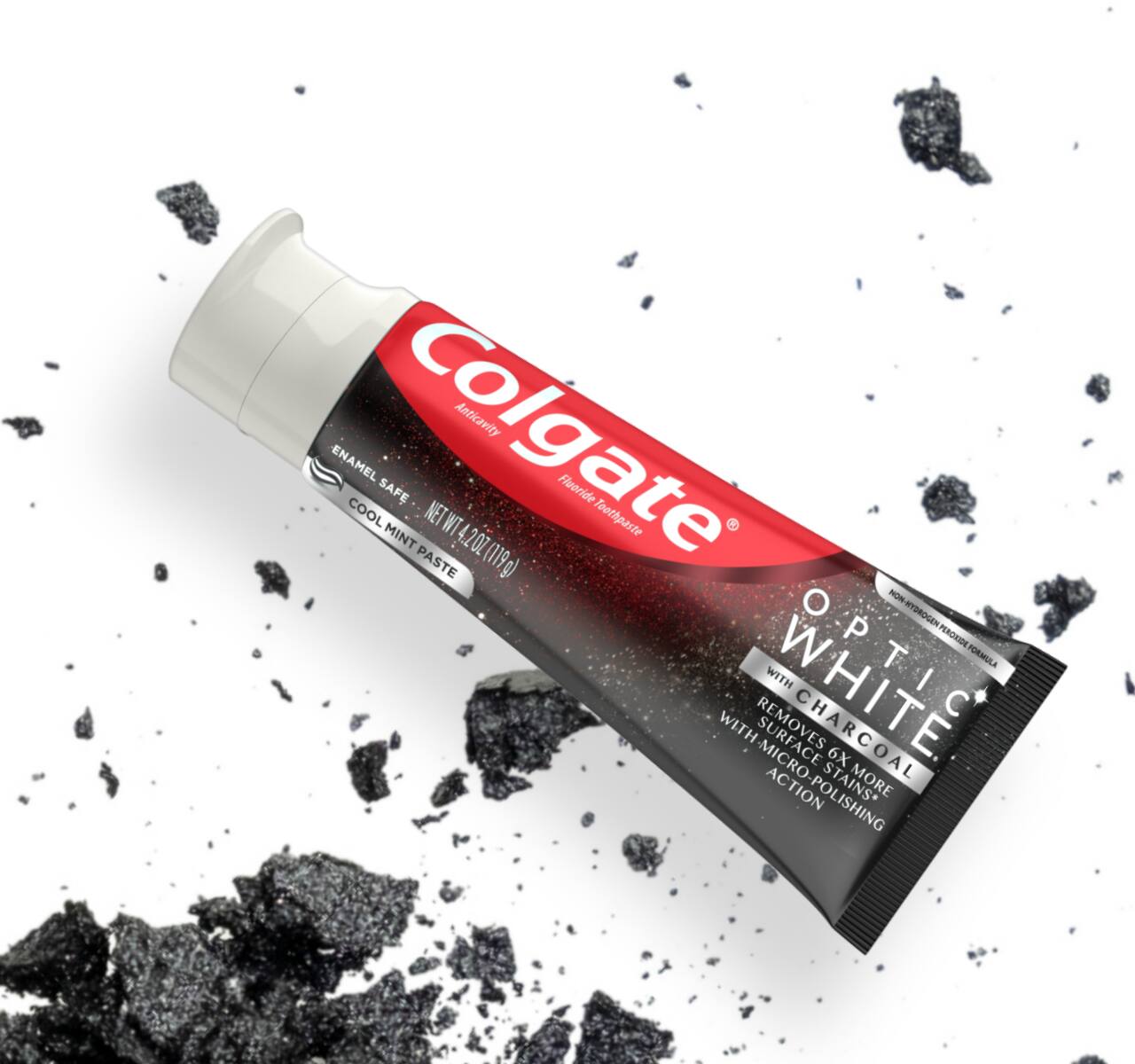 Help your teeth stay whiter longer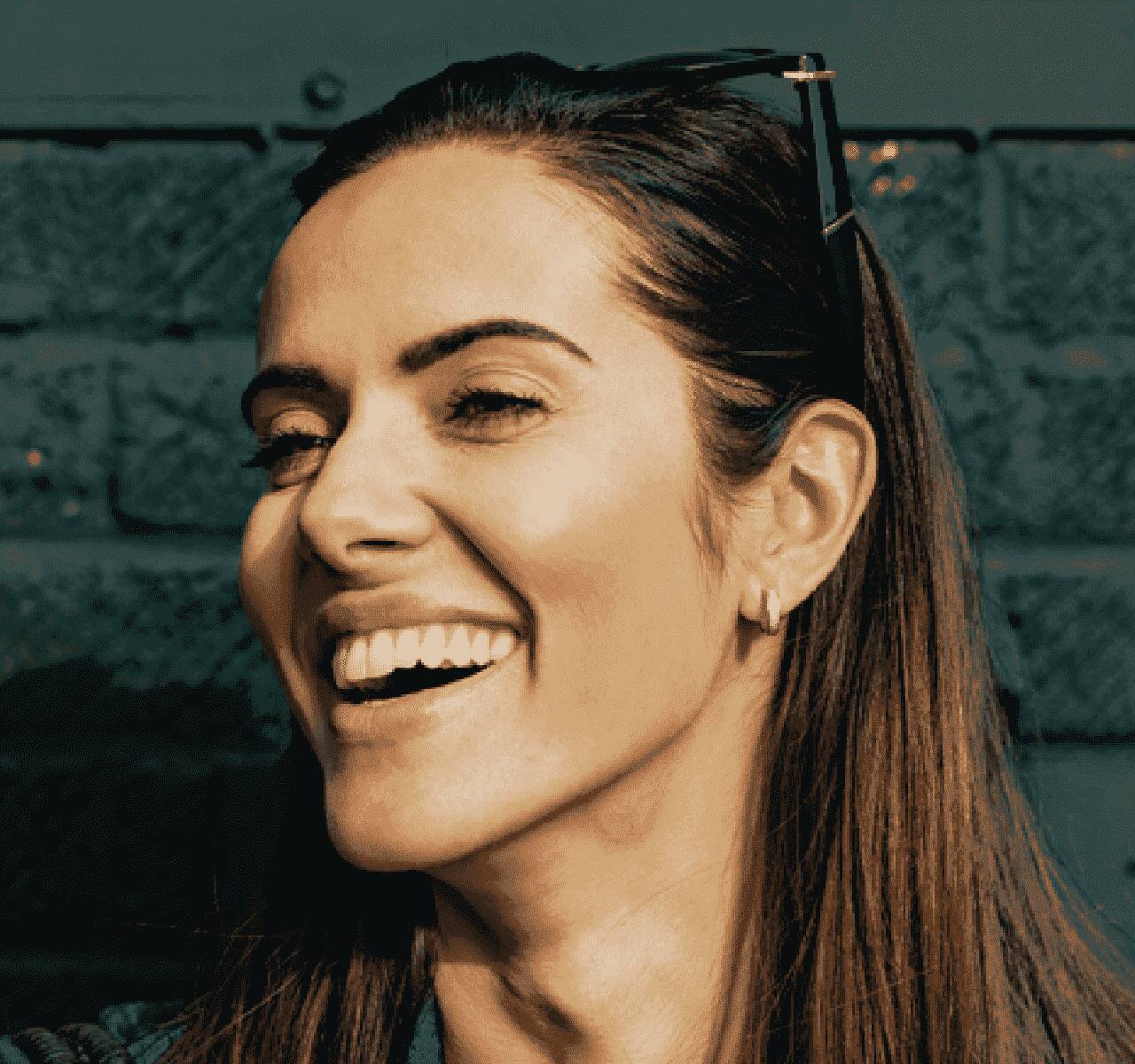 A black and white striped paste with a refreshing mint taste
Frequently Asked Questions
How does charcoal toothpaste work?
The charcoal used in toothpaste is called activated charcoal, which is known for absorbing chemicals and fighting stains.
How long do I need to use this product to see results?
The Colgate® Optic White® with Charcoal Teeth Whitening Toothpaste is designed to remove 5x more surface stains and prevent new stains from forming when compared to an ordinary non-whitening toothpaste after 2 weeks of use as directed.