NEW
KEEP THE HANDLE
CHANGE THE BRUSH HEAD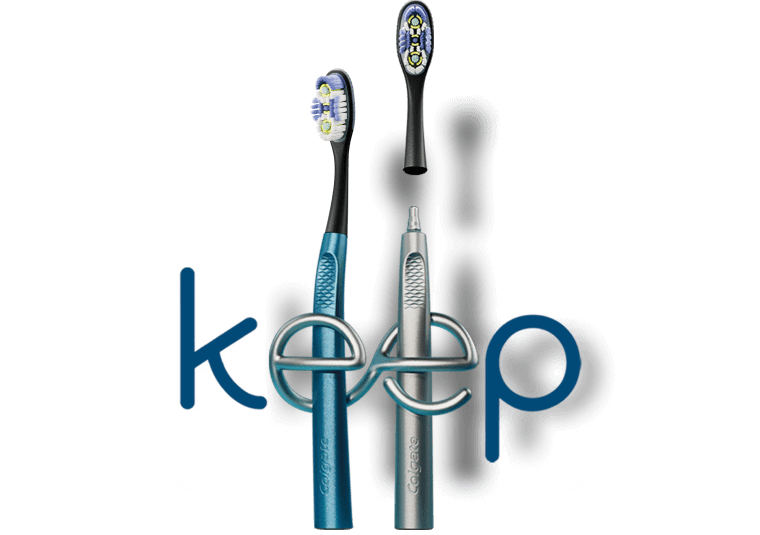 KEEP the handle,
Change the brush head
The replaceable brush heads allow you to change the toothbrush head quickly and easily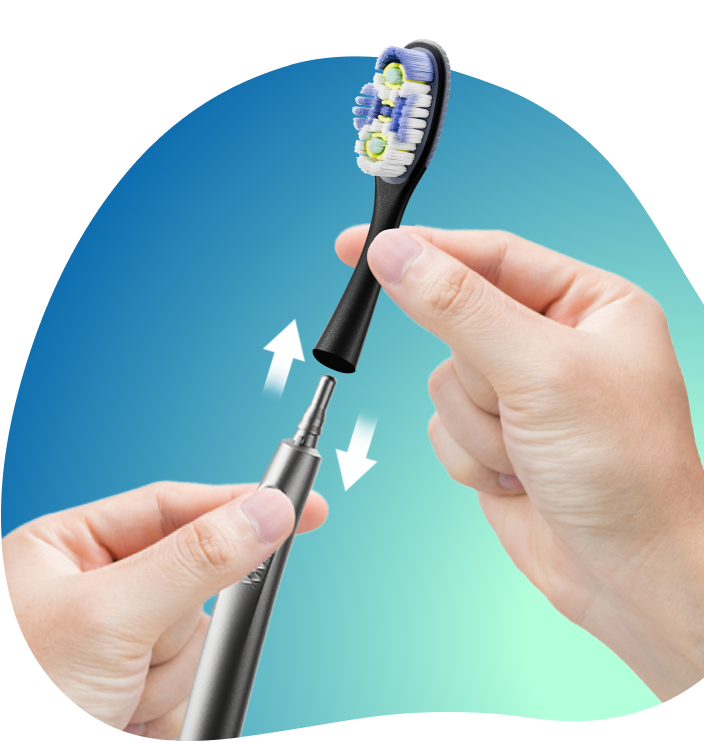 4x greater reach** under the gums
Our most advanced toothbrush technology for 4x better* reach below the gum line
*Below the gum line compared to a regular toothbrush

Durable zinc metal handle reduces plastic consumption by 80%
The durable handle of the Colgate Keep can last a lifetime. You only need to replace the brush head to keep your brush as good as new, thereby using 80% less plastic.

Standing handle & non-slip grip
Designed to stand on a flat surface so the toothbrush dries quickly and stay clean. The ergonomic design and lightweight construction has a non-slip texture for a comfortable grip.

What does the package contain?
1 metal handle + 2 brush heads
The exclusive metal handle can last a lifetime, so you only need to replace the brush heads every three months or after an illness ends*
*Recommended by dentists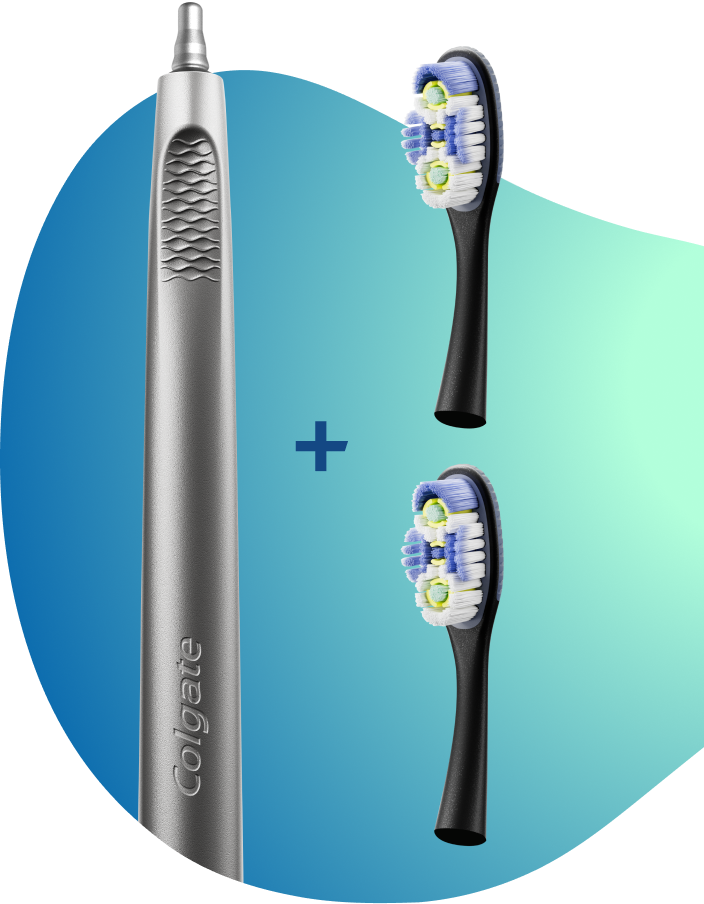 Plastic-free and recyclable packaging
Cardboard packaging made form 60% recycled material
Get started with the last toothbrush you'll ever need.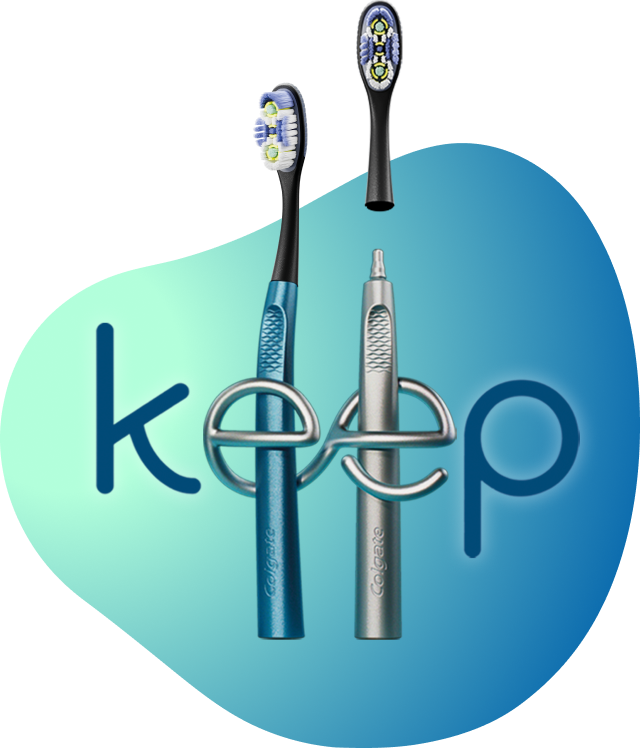 KEEP THE HANDLE,
CHANGE THE BRUSH HEAD.