NEW
KEEP THE HANDLE
CHANGE THE BRUSH HEAD
Colgate Keep - Replaceable Head Manual Toothbrush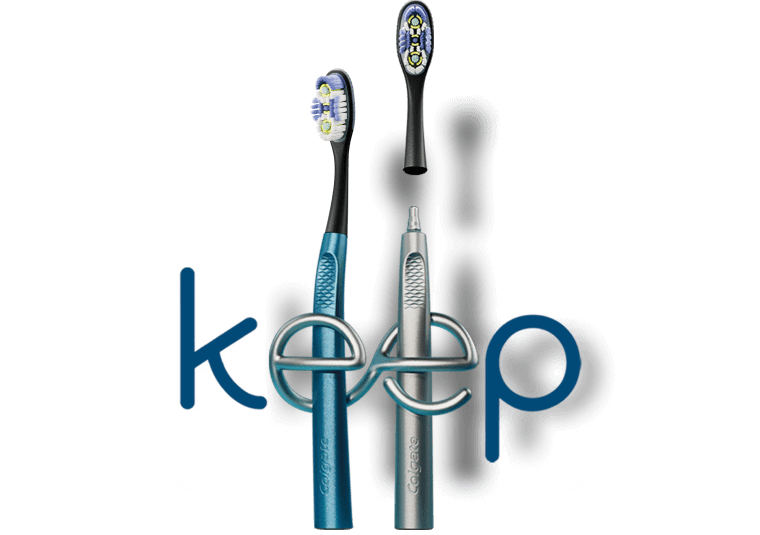 KEEP the handle,
Change the brush head
The replaceable brush heads allow you to change the toothbrush head quickly and easily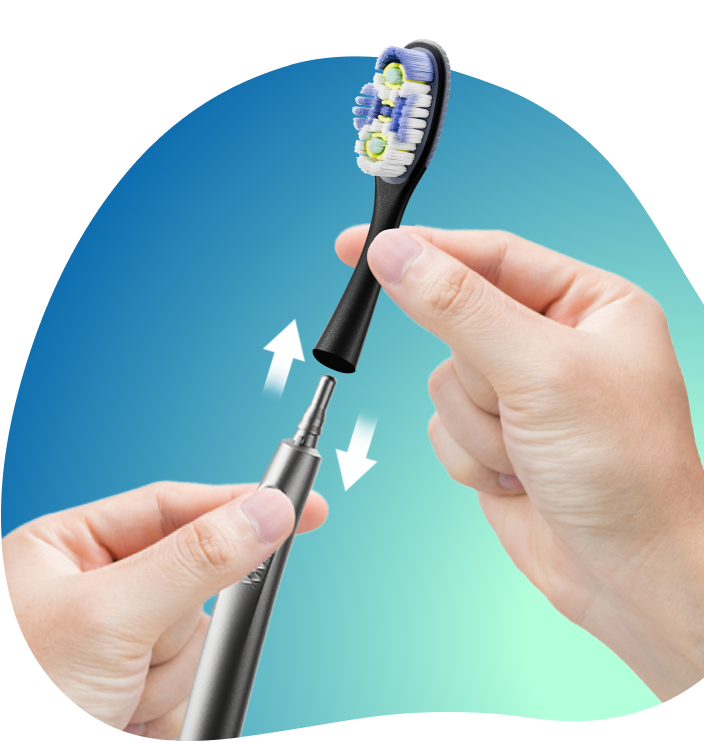 4x greater reach** under the gums
Our most advanced toothbrush technology for 4x better* reach below the gum line
*Below the gum line compared to a regular toothbrush

Durable zinc metal handle reduces plastic consumption by 80%
You only need to replace the brush head to keep your brush as good as new, thereby using 80% less plastic.

Stand Up Metal Handle & Non-slip Grip
Designed to stand on a flat surface so the toothbrush dries quickly and stays clean. The ergonomic design and lightweight construction has a non-slip texture for a comfortable grip.

What does the package contain?
1 metal handle + 2 brush heads
You should replace the brush heads every three months or after an illness ends*
*Recommended by dentists & hygienists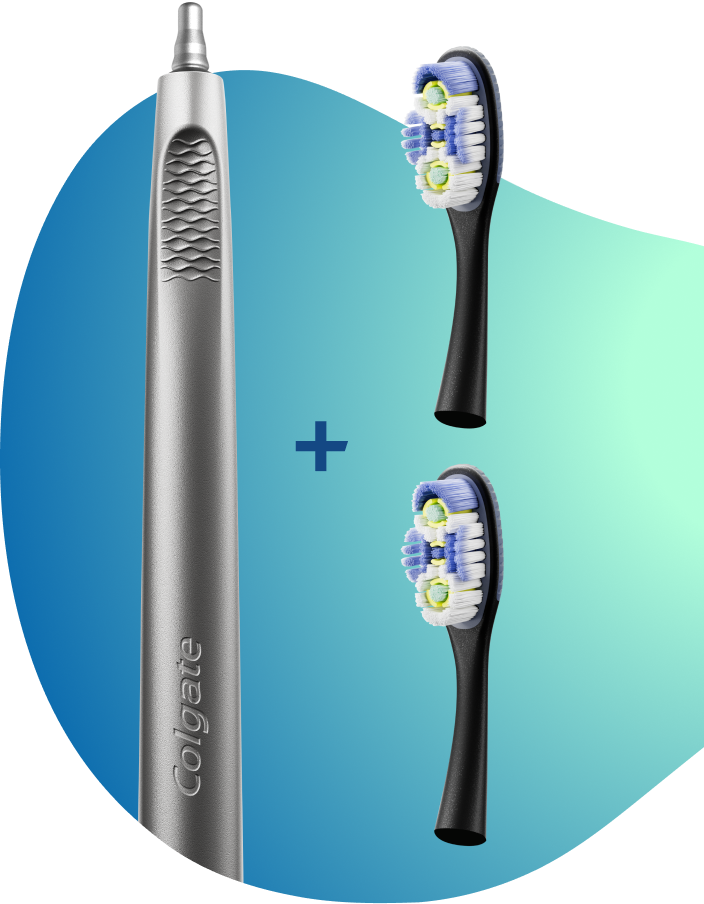 Plastic-free and recyclable packaging
Cardboard packaging made form 60% recycled material
Get started with your Colgate Keep toothbrush today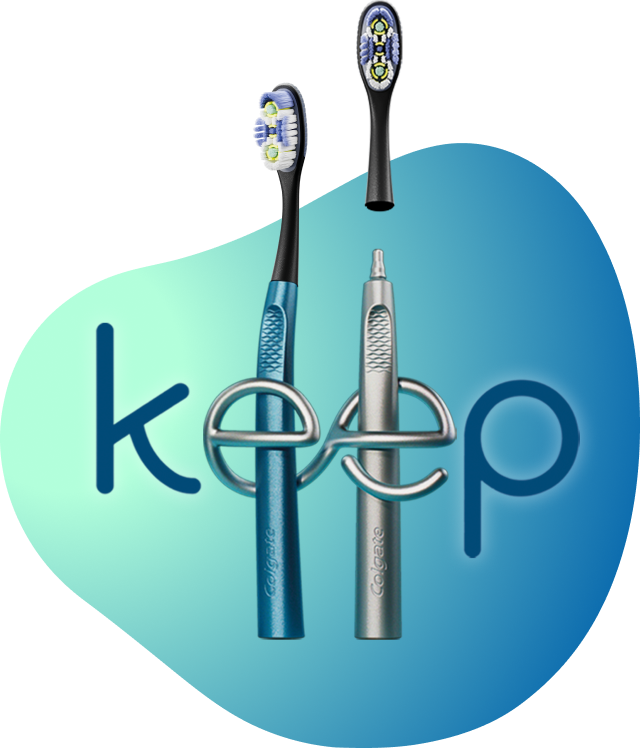 KEEP THE HANDLE,
CHANGE THE BRUSH HEAD.