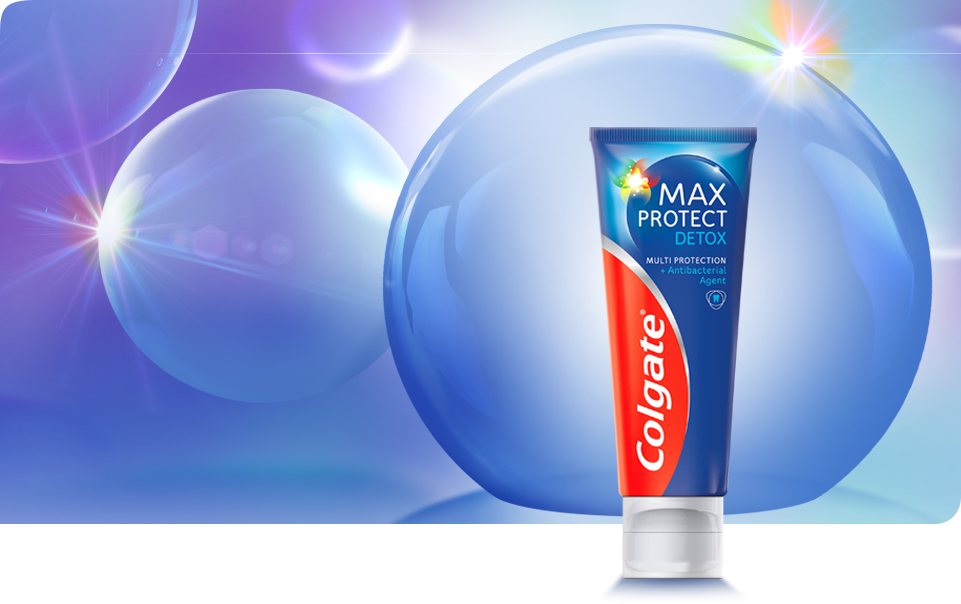 Enjoyable multi protection toothpaste with active ingredients to keep your teeth healthy and your mouth fresh.
Who says protection can't also be a sensorial experience? With each toothpaste from the Max Protect range, you can have it all! Brushing after brushing, powerful ingredients activate a multi-protective shield action, fortifying the health of your smile while giving you an exhilarating sensation of freshness.
Max Protect Detox

Multi Protection + Antibacterial Power
HIGHLY EFFECTIVE DETOX
FORMULA, WITH A POWERFUL
ANTIBACTERIAL AGENT.
Fights bacteria
Purifies the teeth even the hard to reach areas
Leaves intense, fresh sensation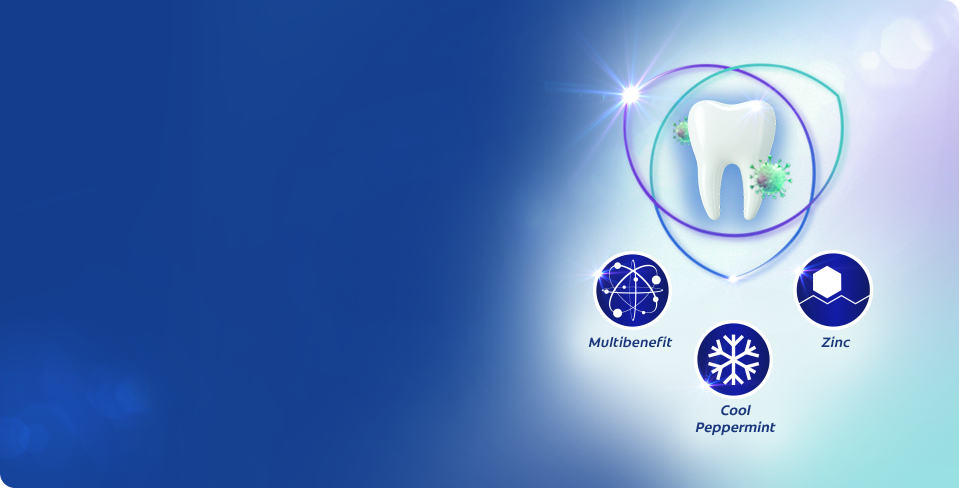 Max Protect White

Multi Protection + Cleaning Minerals
WHITENING EFFECT FORMULA,
WITH MICRO CLEANING MINERALS.


Removes surface stains for whiter teeth
Clinically proven anti cavity protection
Gives you fresh breath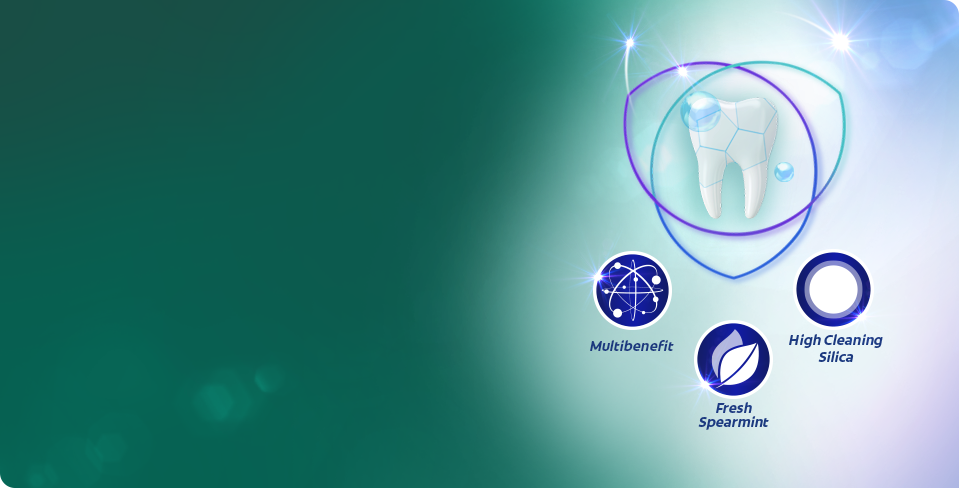 Max Protect Care
Multi Protection + Enamel & Gum Fortifiers
ENAMEL AND GUM CARE FORMULA,
WITH ACTIVE MINERALS.
Promotes healthy gums
Keeps enamel strong
Leaves your breath fresh