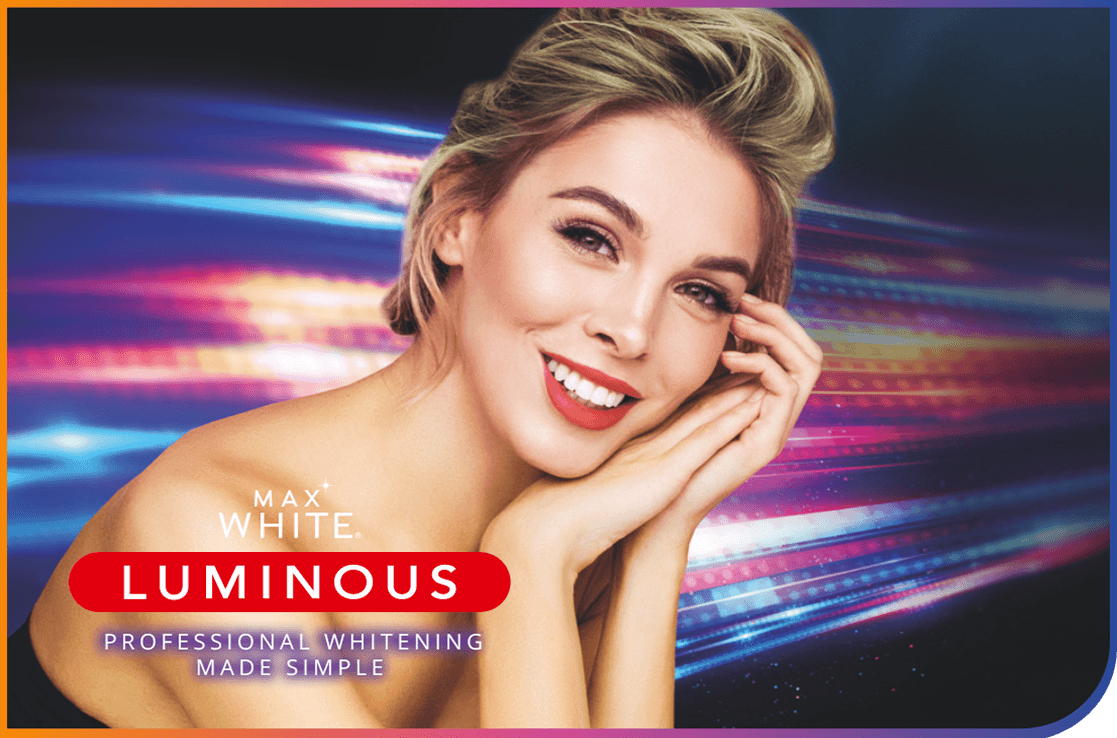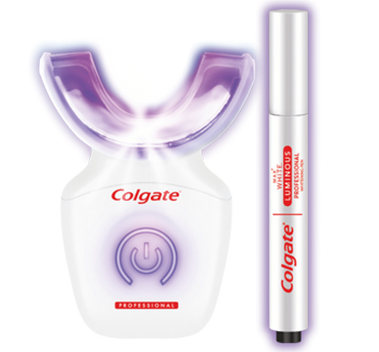 Please watch the video below if you'd like to know how to use Colgate Luminous.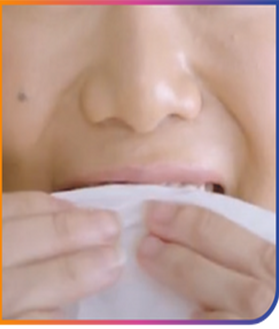 After brushing your teeth, consider your mouth as 4 quarters, dry the first quadrant of teeth with a paper towel or tissue

Drying teeth ensures the serum adheres to the tooth surface for optimal results.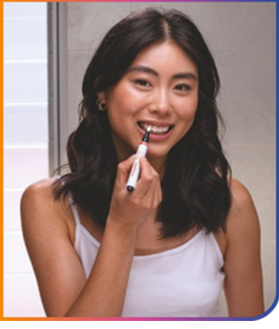 Apply a thin layer of serum on each tooth in the quarter, re-click the pen after coating each tooth.
Wait 10-15 seconds for a clear coating to form.
Follow step 1 and 2 for each quadrant before moving onto step 3.
After application to all teeth clean bristles with a dry tissue, do not use water.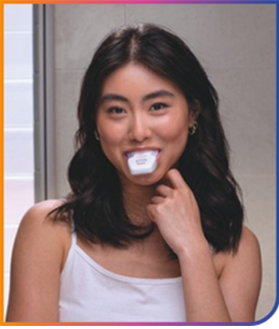 WEAR DEVICE FOR 10 MINUTES
Turn the device on and place it in the mouth for 10 minutes.

Remove the device after use and rinse the mouthpiece with warm water and place on charge for the next application.

Now you can go to sleep, the serum will.

stay on your teeth overnight.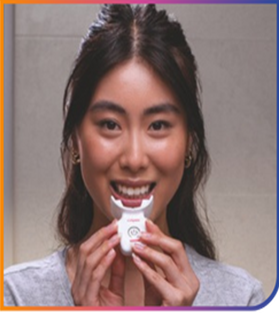 Wake up and brush off whitening serum in the morning.

Repeat steps daily as instructed by your dentist.
PEOPLE LOVE COLGATE LUMINOUS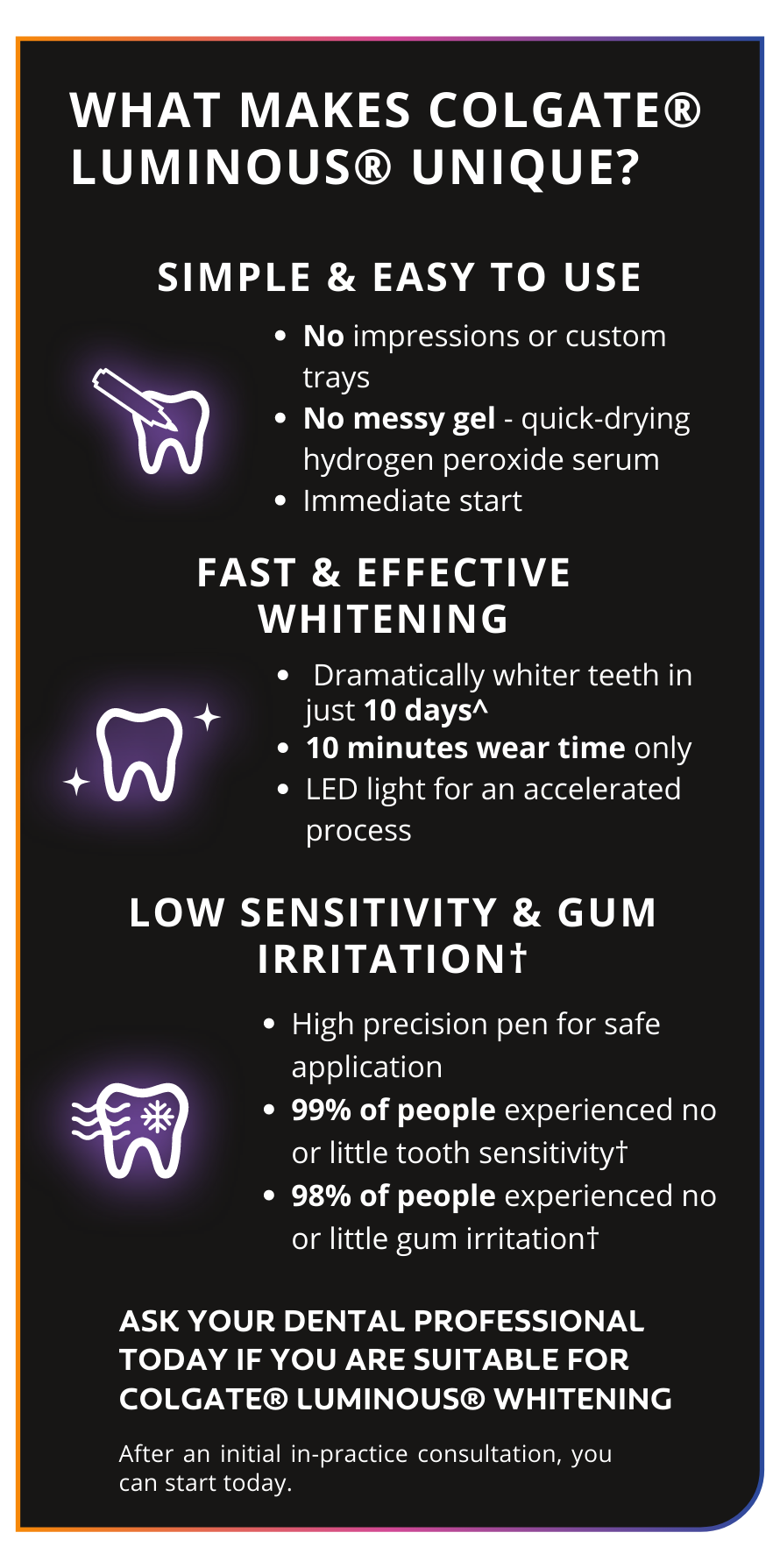 FREQUENTLY ASKED QUESTIONS
HOW WHITE WILL MY TEETH BECOME?
Colgate® Luminous® is clinically proven to dramatically whiten teeth. Results vary depending on factors including: age, starting tooth shade, diet, oral hygiene, and smoking. Speak to your dentist to discuss what whitening you can expect.
HOW LONG DOES TREATMENT TAKE?
For optimal whitening results use as instructed by your dentist (minimum 10 days).
HOW LONG WILL WHITENING LAST?
Whitening may need topping up from time to time. Ask your dental professional for advice on maintaining your white smile and when you should return for your top-up. Remember to keep your LED device so you can top-up. Top-up pens available from your dentist.
WHY SHOULD I HAVE TOOTH WHITENING DONE AT THE DENTIST?
Having professional tooth whitening as prescribed by your dental professional is safe and effective. Only a dental professional can legally carry out the first application of tooth whitening products containing more than 0.1% hydrogen peroxide.
*10 minutes a day for 10 days. Use as directed. † UK Home Use Test. n=104 completed surveys.