 A stroke of brilliance. Apply this click-and-brush-on teeth whitening serum to your teeth every night and let it do its work while you catch your zzz's. Wake up with a more megawatt smile*!

*Use as directed
How to use
Pat teeth dry with a tissue.
Click wand until a drop appears (FYI: first use may take up to 20 clicks)
Brush a layer to the top row of teeth (FYI: 1-2 click of serum is enough for 4 teeth)
Wait 10 to 15 seconds.
Repeat on bottom row (FYI: A tingling sensation is normal. To avoid it, keep the wand away from gums.)
GOOD MORNING! Brush teeth to remove film.
Ingredients
Alcohol (Solvent), Acrylates/Octylacrylamide Copolymer (Polymer film former), Water (Solvent), Hydrogen Peroxide (Whitening agent)
Benefits
Brightens
Vegan
Enamel-Safe
Sugar-Free
Whitens while you sleep
Designed for no tooth sensitivity
35 treatments
This area allows consumers like you to express their own opinions and comments. Colgate does not represent or warrant the accuracy of any statements or product claims made here, nor endorses any opinions expressed within this section. Some reviewers have received free samples of this product.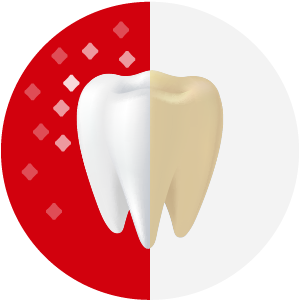 FREQUENTLY ASKED QUESTIONS
There are no refills available for this product. Simply purchase another It's Lit wand to replace!

It's Lit has been designed to provide precise application to teeth, so you can avoid the gums.

The formula is also specially designed to minimize the risk of sensitivity, with a low peroxide concentration and slow-release technology.

To minimize irritation, try to avoid contact with your gums.

Some people may experience tooth sensitivity or gum discomfort when using whitening products.

This discomfort is temporary and not harmful.

If significant tooth sensitivity or gum discomfort develops and persists after use, talk to your dentist or physician before continuing use.