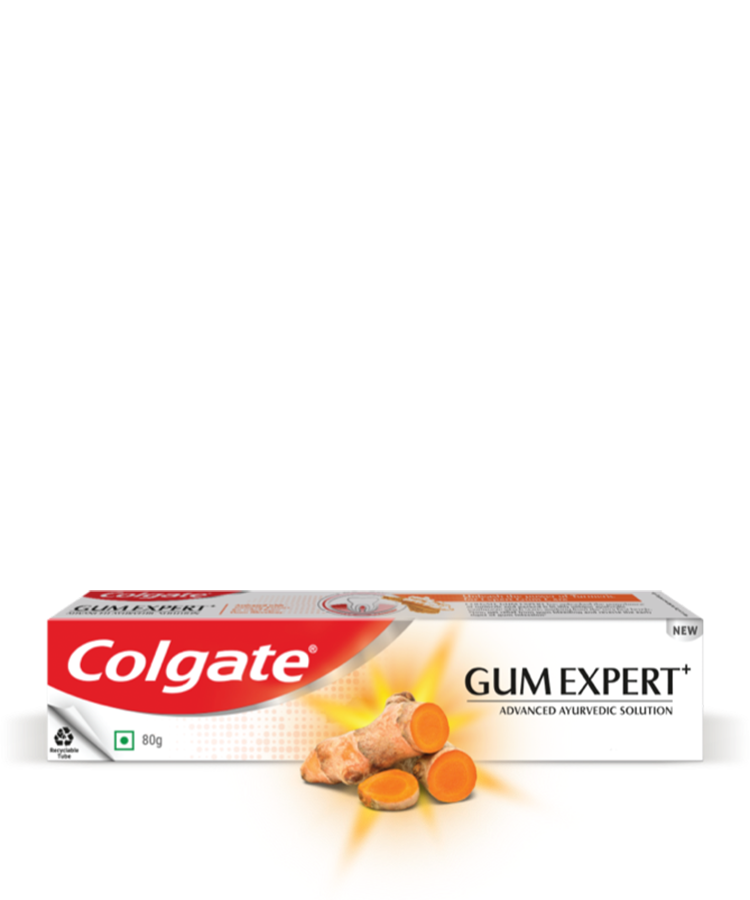 Ignoring bleeding gums?

Then you're ignoring gum infections.
When you notice blood, you've caught an early sign of gum disease* (*refers to gingivitis). It's important to act now, because right care at the right time can protect your gums and avoid serious mouth problems. Switch to Colgate Gum Expert. With our deep understanding of science and oral care expertise, we've unleashed the power of turmeric - curcuminoids extracted from turmeric - and packed it in this unique ayurvedic toothpaste. The formula starts working from the very first brush to give you clinically proven relief from gum bleeding and reverses early signs of gum infection.
Colgate Gum Expert
Reduces gum bleeding
Reverses early signs of gum infections*
Non-stain formula
Starts working from the first brush
---
TURMERIC
Colgate Gum Expert contains the potent extract of turmeric, known for its healing properties. It has a non-stain formula that starts working from the first use to reduce gum bleeding and helps heal your gums, naturally.
*Refers to gingivitis