 A brilliant blast of stellar whitening to give dull teeth an intense glow-up. With our SuperNova system we fused 2 powerful technologies — our advanced hydrogen peroxide serum plus patented blue LED device— for a futuristic, luminous smile. Get ready to shine with this exceptional at-home teeth whitening kit designed for no tooth sensitivity!
Simply use the It's Lit Overnight Whitening Wand as a refill for a whiter smile.
Counter Worthy Contents: 1 Rechargeable LED Teeth Whitening Device with Charging Case, 1 Whitening Wand (0.08 FL OZ (2.5 mL)), 1 USB Cord.
How to use
CHARGE IT UP: Charge to 100% before first use (FYI: Solid green light = fully charged)
Brush teeth!
Pat teeth dry and apply It's Lit to top row of teeth. Wait 10-15 seconds
Repeat process on bottom row (FYI: first use may take up to 20 clicks)
Insert tray into mouth
Turn it on - serum activated
SUPERNOVA AND CHILL: Wait 10 minutes
It'll beep once halfway through. Two beeps says you're done
Do not eat or drink for 4 hours. After 4 hours, brush teeth.
Ingredients
Alcohol (Solvent), Acrylates/Octylacrylamide Copolymer (Polymer film former), Water (Solvent), Hydrogen Peroxide (Whitening agent)
Benefits
Designed for no tooth sensitivity
Brighter Smile
Enamel-Safe
Rechargeable LED Device
30+ treaments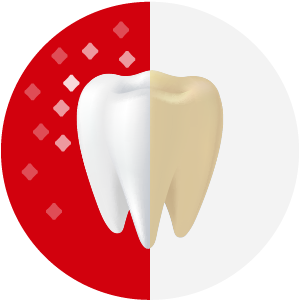 FREQUENTLY ASKED QUESTIONS
Once you've applied the It's Lit serum, position the device so that the power button is facing upwards and insert into your mouth.

Make sure your upper and lower teeth are seated completely in the device

No, the SuperNova Device will remain cool during use.