 Help protect your smile from your favorite vices, including coffee, tea and wine! Our specially formulated anti-stain foaming mouth rinse helps prevent tooth stains from sticking to your teeth.
Use at home or on-the-go before you eat or drink as a protective shield for your smile against everyday stains, like coffee, tea and wine.
How to use
Pump 2 pumps of product directly into mouth.
Swish in mouth for up to 1 minute.
Spit out excess.
No need to rinse.
Ingredients
Water (Solvent), Glycerin (Humectants), Pentasodium Triphosphate (pH adjustor), Propylene Glycol (Humectants), Poloxamer 407 (foaming agent), Poloxamer 338 (Emulsifier), Phosphoric Acid (pH adjustor), Disodium Pyrophosphate (pH adjustor), Flavor, PEG-40 Hydrogenated Castor Oil (Emulsifier), Benzyl Alcohol (Preservative), Cetylpyridinium Chloride (Preservative), Sodium Saccharin (sweetener), Sucralose (sweetener)
Benefits
Gluten-Free
Vegan
Enamel-Safe
Sugar-Free
Help protect your smile from everyday stains; coffee, tea, and wine
On-the-go
Freshening
No rinse needed
Sweet Mint
This area allows consumers like you to express their own opinions and comments. Colgate does not represent or warrant the accuracy of any statements or product claims made here, nor endorses any opinions expressed within this section. Some reviewers have received free samples of this product.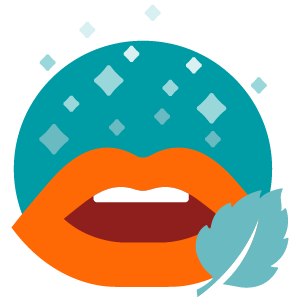 FREQUENTLY ASKED QUESTIONS